Easy How to Draw a Dragonfly Tutorial and Dragonfly Coloring Page
Below you'll find an easy step-by-step tutorial for how to draw a Dragonfly and a Dragonfly Coloring Page. It's proof that even very simple drawings can still be full of charm.
Dragonfly Drawing
Use the Button below to Download a PDF Tutorial
Coloring Page
Any day is a good day to learn how to draw a dragonfly, but spring time when everything is blooming just seems extra nice. This drawing was actually made years ago by a young kinder named Yuna, and it's one of those special ones that I could look at all day. The little bow, the hearts and stripes, the puffy clouds and happy flowers just ooze a kind of playfulness that is perfect in every way. I hope the simplicity of this one helps bring out the creativity in your students too!
Draw a Realistic Dragonfly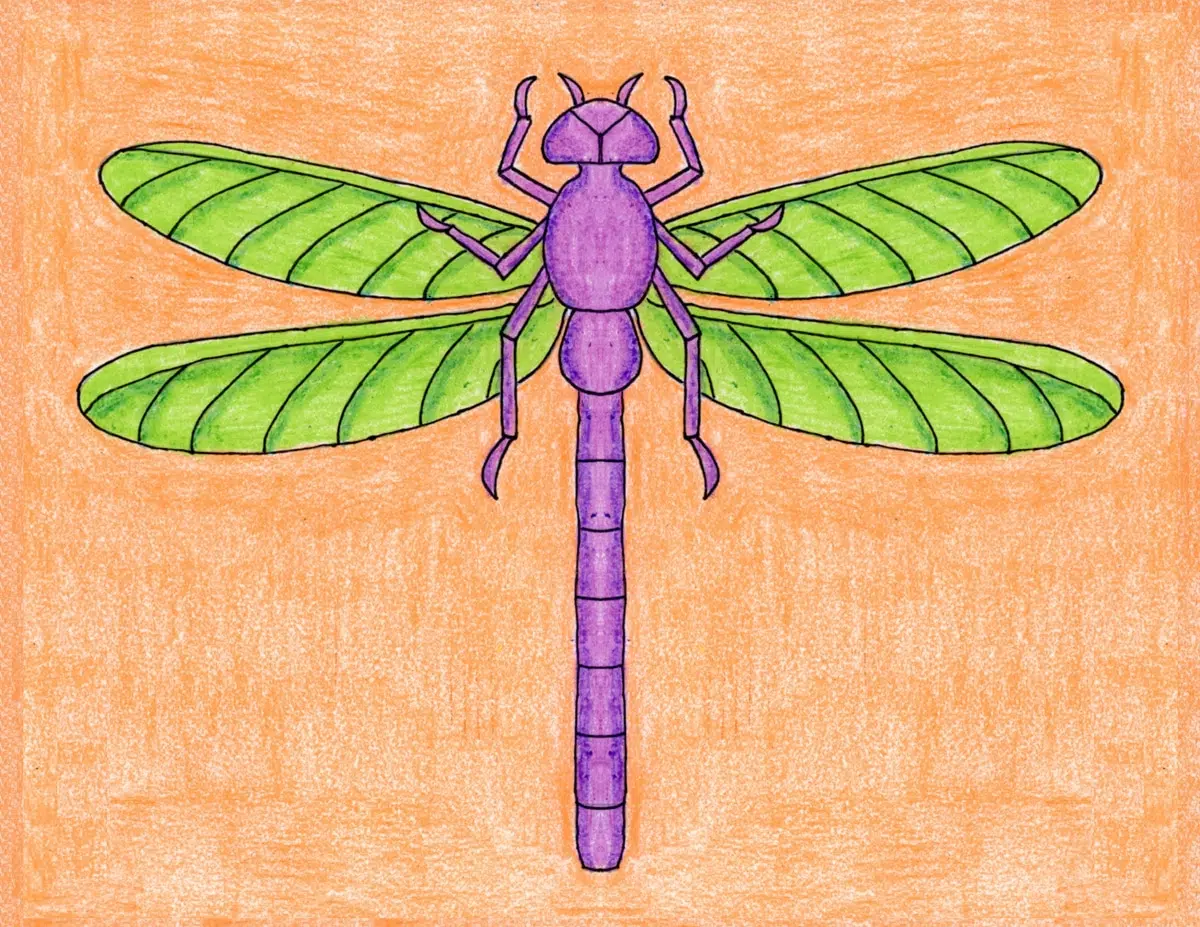 Dragonfly Realistic Coloring Page
Materials
Step by Step Directions
Time needed: 1 hour
How to Draw an Easy Dragonfly
Draw a circle for the head, and three ovals behind it.

Add a face (bow is optional!).

Draw two wings with center lines inside.

Add lots of "broken" looking lines inside.

Draw four simple legs.

Add lots of vertical stripes.

Draw a ground line and some flowers.

Add clouds and a sun in the sky.

Trace with a marker and color.
Save me to your Pinterest Board!
More Insects to Draw