Paint like Peter Max: An Easy 4th of July Art Project
Below you'll find an easy step-by-step tutorial for a 4th of July art project. A marker and watercolor paint make for a very colorful Statue of Liberty, very much in the style of the renowned pop artist Peter Max.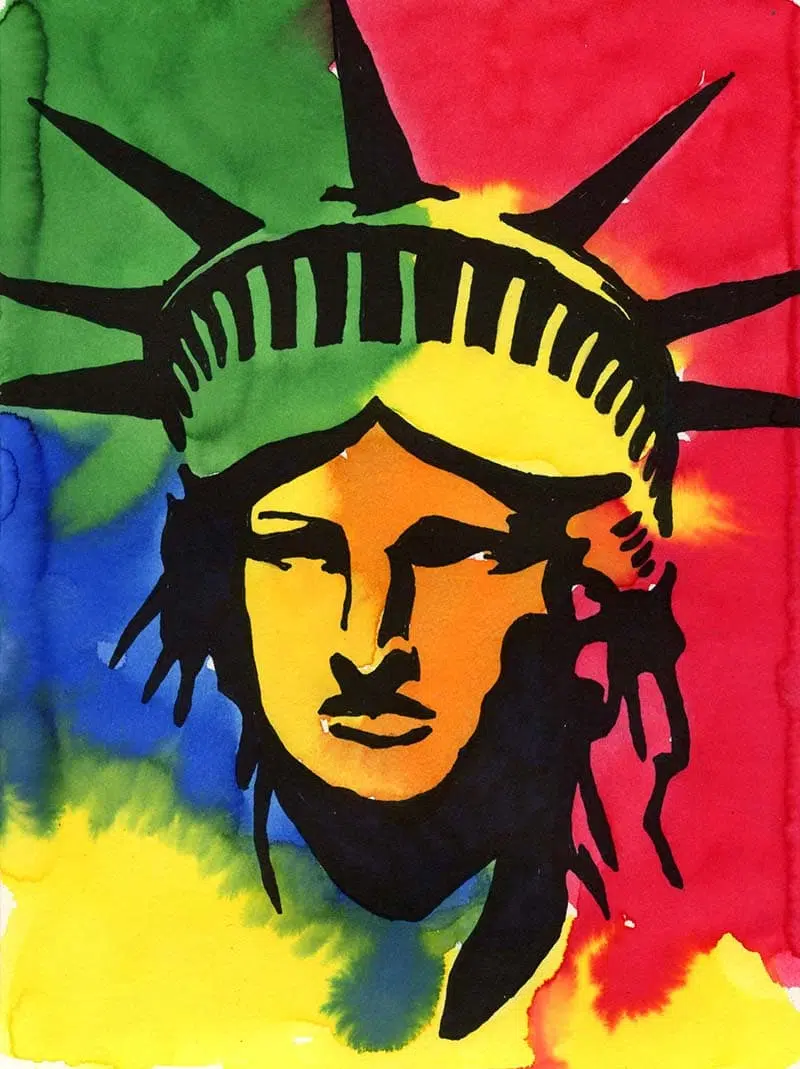 How to Paint the Statue of Liberty Tutorial Video
More about this 4th of July Art Project
Here's a fun 4th of July art project that touches on just about all of my favorite things about art. For starters, there's an art history lesson. Peter Max is a German-born American artist who has been exhibited at museums, been the basis of popular wall posters, promoted major sporting events, graced the covers of rock records and appeared on a U.S. postage stamp. His love of the Statue of Liberty and bright bold colors make this perfect lesson to learn more about him.

Another benefit of this project? A bit of technology is used to help students create their own graphic image of Lady Liberty's face. A shaded template, included in the download, allows students of all ages to easily trace and fill it in to make it their own. Sometimes art can be about starting with someone else's basic template, and using it as a stepping stone to make your own.

And lastly, it's always nice to connect a lesson about an art technique with any project you bring out. One of the basics of learning how to work with watercolor paint, is learning about how they behave. They are an amazing medium, and you can spend a lifetime learning more about them. The basic facts though, are that paint that touches dry paint makes a straight edge, and paint that touches wet paint, makes a wonderfully fuzzy line. It's called "wet-on-wet painting" for obvious reasons. It's not easy to find art projects can easily touch on all those lessons, but no worries, that's why I'm here.
Use the Button below to download a PDF Tutorial
Statue of Liberty Coloring Page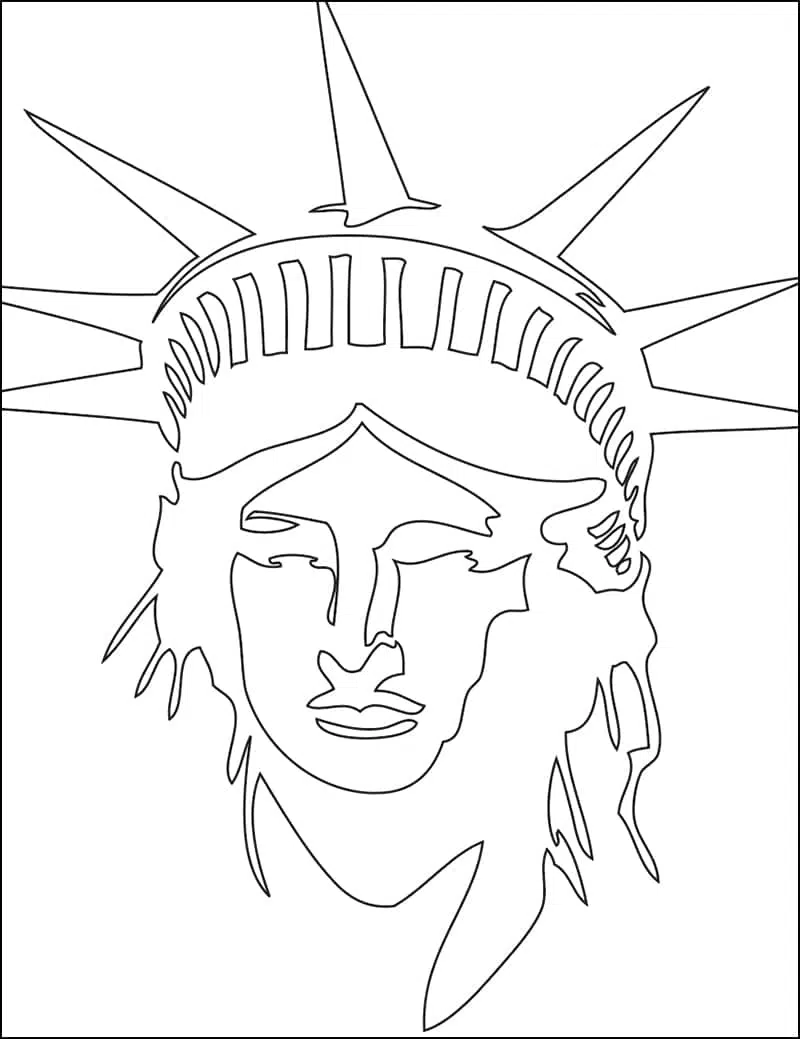 Materials for a 4th of July Art Project
Directions
Time needed: 1 hour
How to Paint a 4th of July Art Project
Print the template on watercolor paper.

Trace the lines with a fine tip permanent black marker.

Fill in the art with a thick tip permanent black marker.

Paint lots of random colors, overlapping a bit so they bleed.
Make a large scale Peter Max Mural