Peter Max Style Mural
$15.00
Make a mural to commemorate the artist Peter Max, famous for his large Lady Liberty painting.
This PDF download includes:
9 Page template (22″ x 29″ when complete)

16 Page template (

30″ x 40″ when complete)

25 Page template (

36″ x 48″ when complete)

36 Page template (

42″ x 58″ when complete)

Assembly instructions and Coloring Guide
Description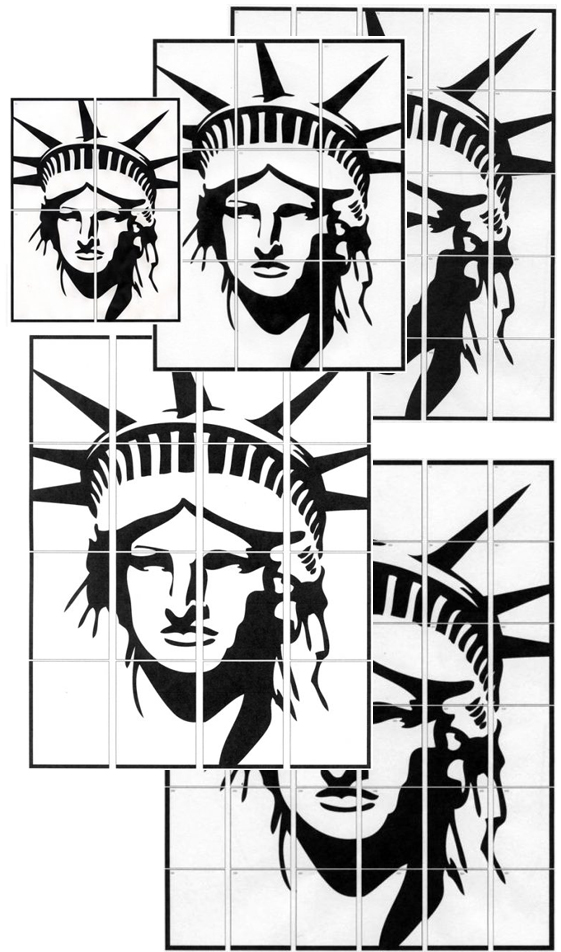 Peter Max is a graphic artist well known for his vibrant psychedelic paintings. He is regarded as one of the most popular among all living American artists, and played a significant role in shaping the way America views contemporary art.
Now it's easy to make your own large scale mural inspired by Peter Max.
This download comes with the line art to make four different sizes of murals. Just print the pages, trim on the lines shown, and have your students color away. (Not to worry, a color guide is included.) You can either tape the pages together from behind, or glue them to a larger sheet of butcher paper.
These murals make for great collaborative classroom projects. It's easy for each student to work on their own page, and quickly see how what can be produced when everyone works together.
How To Buy
• To purchase this template as a guest, simply add the item to your cart, use a credit card or PayPal, and you'll be sent a page with download links.
• If you would like to buy this template so it may be downloaded whenever you want from your own account page, you need to take one extra step. Create an account first, then log in and make your purchase. You will still get an email with a download link, but the file will also be available on your account page, whenever you log in.
• If any files become lost or damaged somehow, please email kathy@artprojectsforkids.org for replacements.