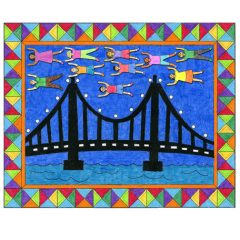 Faith Ringgold Mural
Faith Ringgold is an African-American artist best known for her narrative quilts.
"Tar Beach" is one of her most famous, and depicts a young woman flying over a New York bridge.
Now you can make your own large scale version of her painting, simply by printing, coloring and taping mural pages back together.
$

12.00
Add to cart