Learn how to draw a windy day by showing someone flying away on an umbrella. Make sure to add some flying hair too!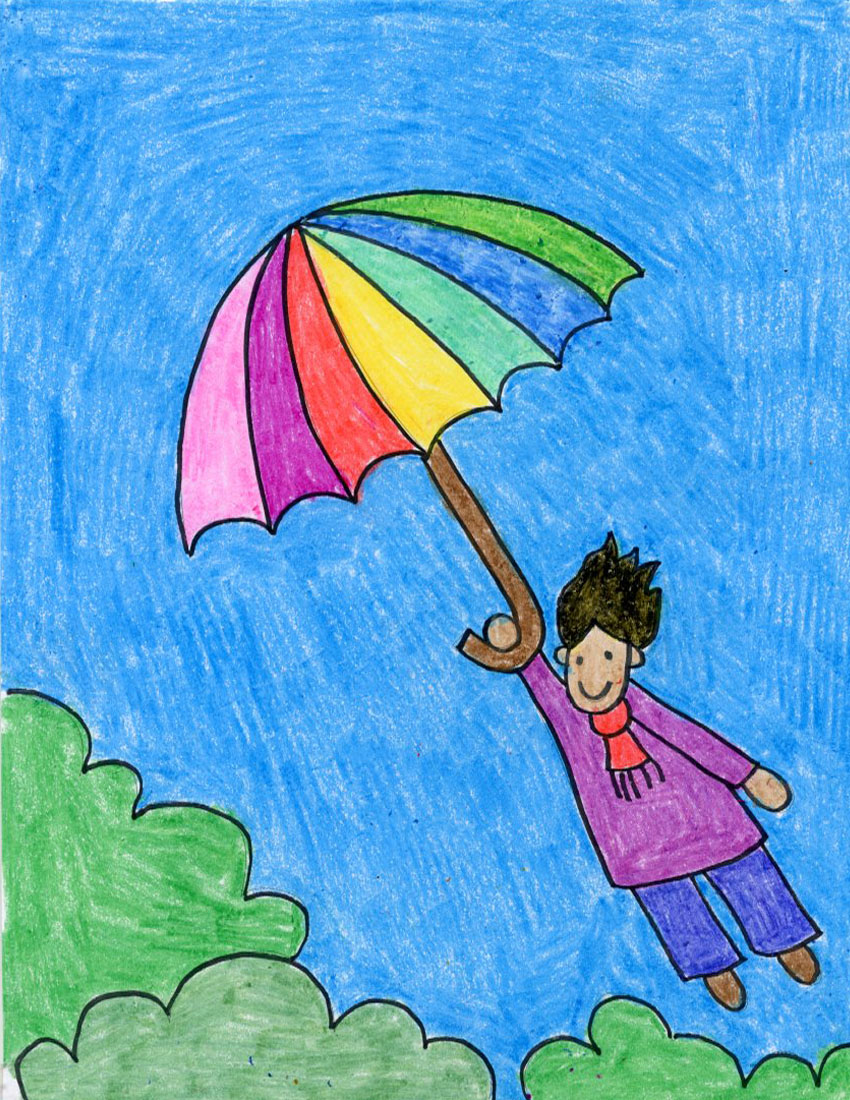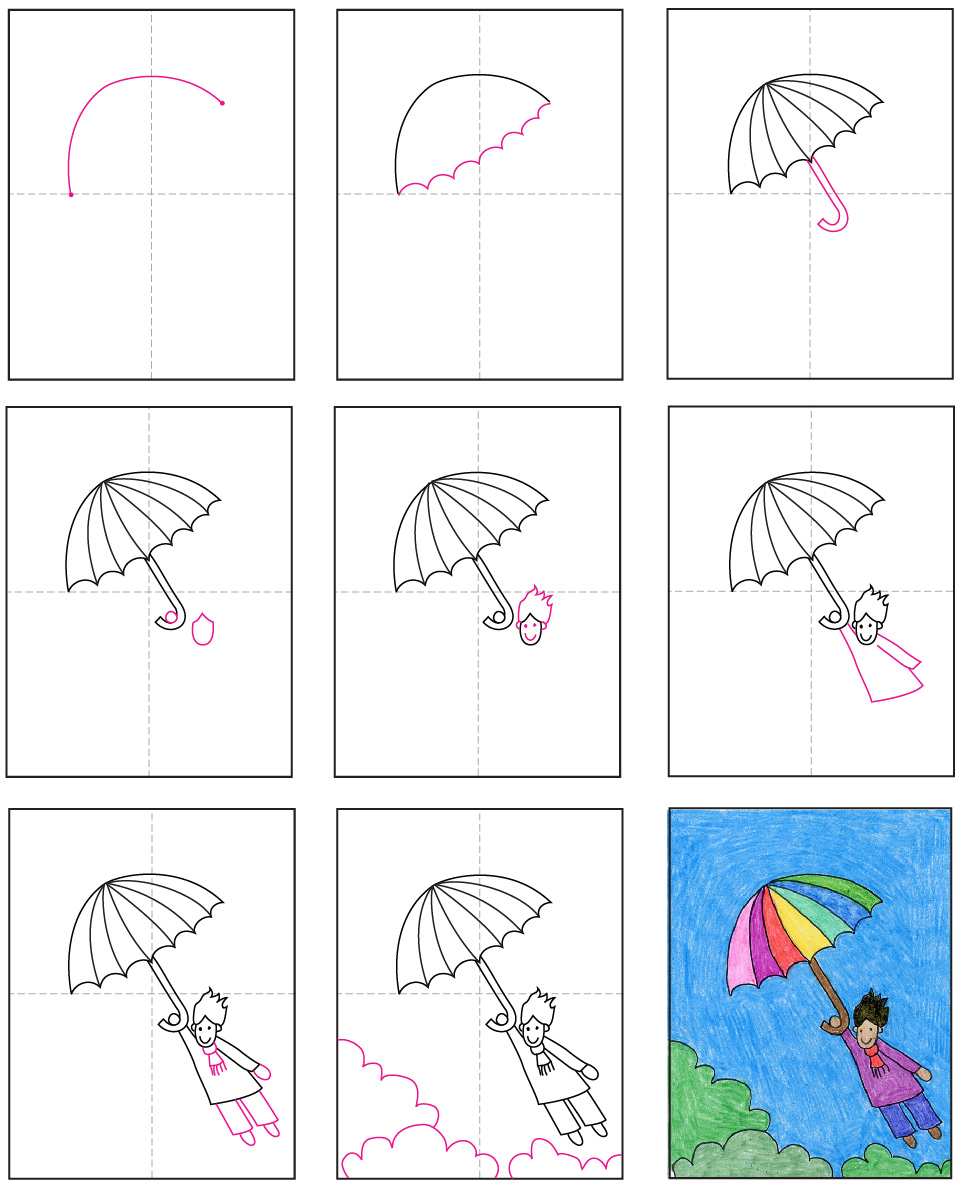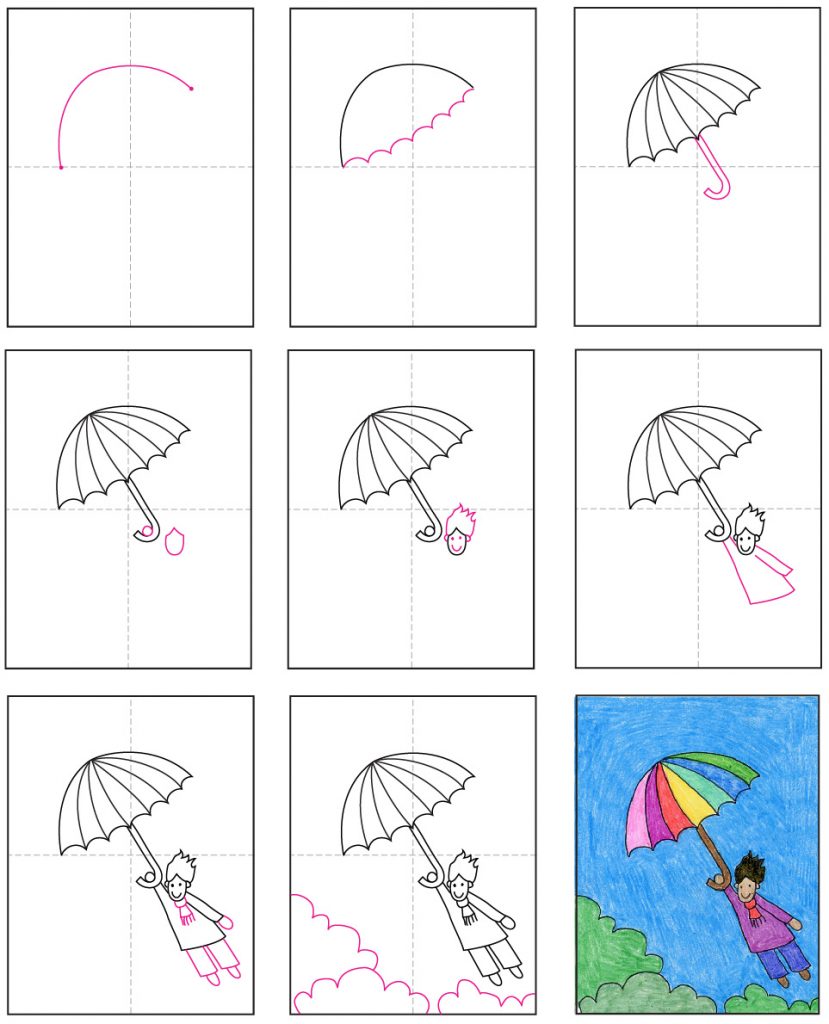 This tutorial intentionally keeps the child looking as simple as possible so students can easily turn it into a boy or a girl. The key is to have the angled umbrella, and then the body in the same direction. Once you have that established, and then add some wild hair that goes up instead of down, you're bound to end up with a very windy look!
MATERIALS
*The above product links are a referral. If you click through and take action, I'll be compensated a small amount, at no extra expense to you.
DIRECTIONS
Time needed: 1 hour.
Make a Windy Drawing
Make guidelines. Draw dots and connect.

Draw the bottom of the umbrella.

Draw the umbrella handle.

Add a head and circle hand.

Draw windy hair, ears and face.

Draw a jacket.

Add pants, legs and a scarf if you want.

Draw tree tops (or make them clouds!)

Trace with a marker and color.
Save
Save