Learn how to draw a windy day by showing someone flying away on an umbrella. A step by step tutorial breaks down how to get those shapes all at the same windy angle. Scroll down for more Umbrella art ideas.
Drawing the wind may sound tricky, until you realize you can just focus on what the wind does, not the actual wind itself. The wind pushes things in whatever direction it is going, so all that means is things needs to be leaning in the same direction, showing the effect of the wind.
This tutorial takes that idea and has a little fun with it by showing what it might look like for someone to be flying across the sky, holding a colorful umbrella. Students can imagine what it might feel like to be looking down from the tree tops on a pretty windy day.
The key to getting the windy look, is to have the umbrella and the body drawn at the same angle. This tutorial shows how to start by getting that umbrella at an angle, and a handle and body that lines up with it.
This body is kept intentionally simple so students can easily turn it into a boy or a girl, and customize the clothes as they wish.
Scroll down below to see how a kindergartener made one of my all-time favorite paintings of this, quite a few years ago. I sure hope Veronica is still drawing.
Pin Me to Your Pinterest Board
Use the Button below to Download a PDF Tutorial
Windy Day Coloring Page
Student Art Inspiration
Materials for How to Draw a Windy Day
Black Sharpie Marker. These fine point permanent marker pens make nice black outlines, have a good tip for coloring, and never bleed when they get wet. Use them with good ventilation and add extra paper underneath to protect your tables.
Prang Crayons. These are a bit softer than other crayons so they sometimes look like oil pastels. They also have a some nice brown shades that Crayola does not have unless you buy their larger boxes.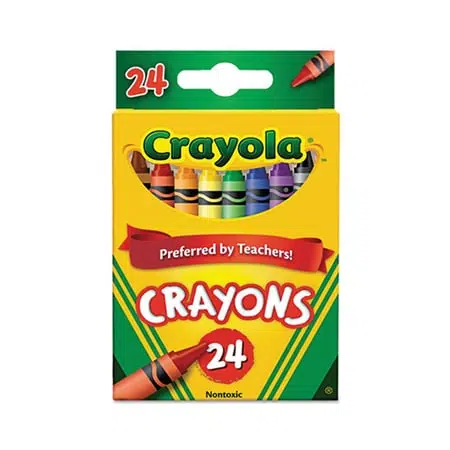 Crayola Crayons. The reliable brand that always works well. The 24 pack has some of my favorite golden orange and yellow colors that seem a bit richer and warmer than the ones Prang has.
Directions for How to Draw a Windy Day Step by Step
Time needed: 1 hour.
Make a Windy Drawing
Make guidelines. Draw dots and connect.

Draw the bottom of the umbrella.

Draw the umbrella handle.

Add a head and circle hand.

Draw windy hair, ears and face.

Draw a jacket.

Add pants, legs and a scarf if you want.

Draw tree tops (or make them clouds!)

Trace with a marker and color.
An Umbrella Pattern Project
Umbrella Collage Idea