Learn how to draw like Giacometti with this easy step by step tutorial. His elongated figures had a certain look that is fun to imitate.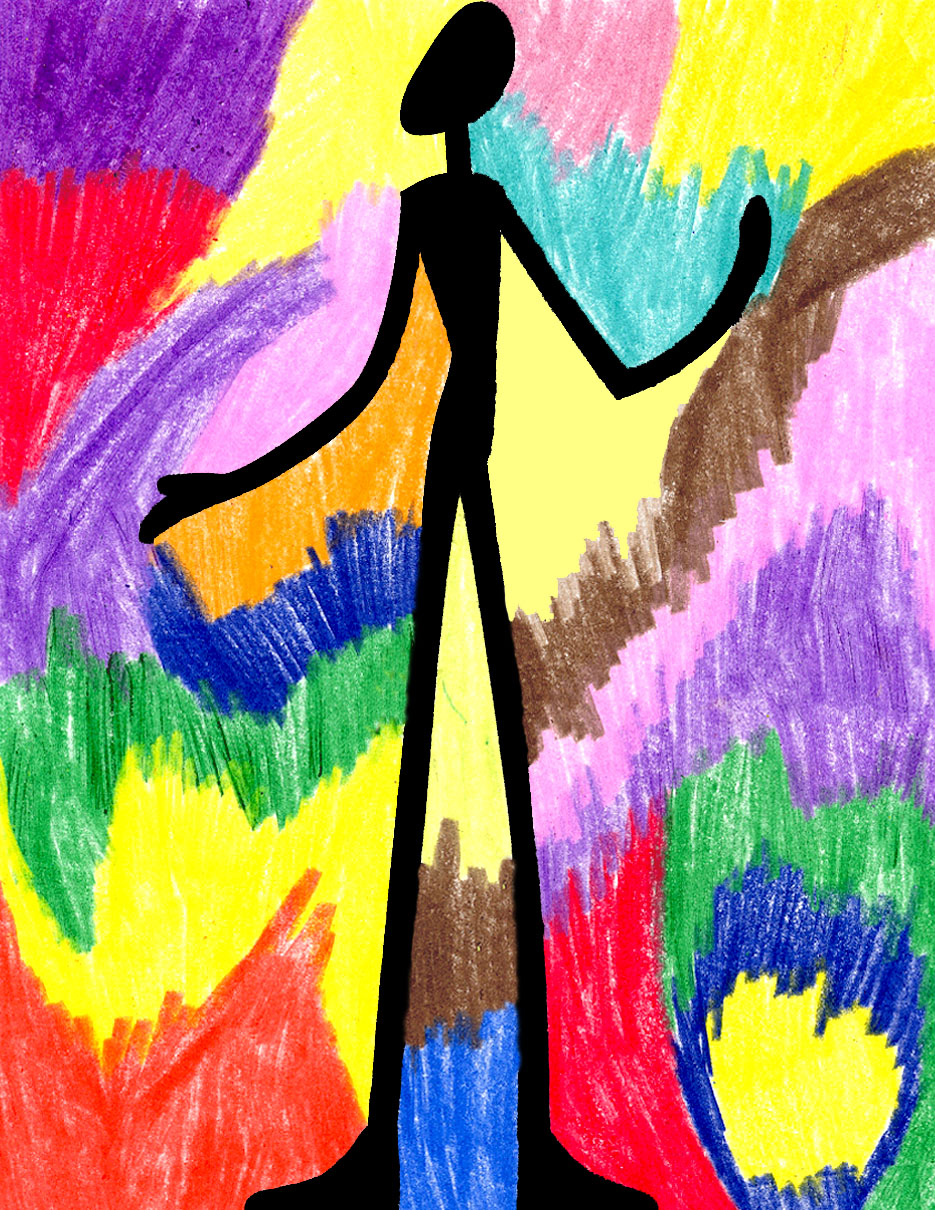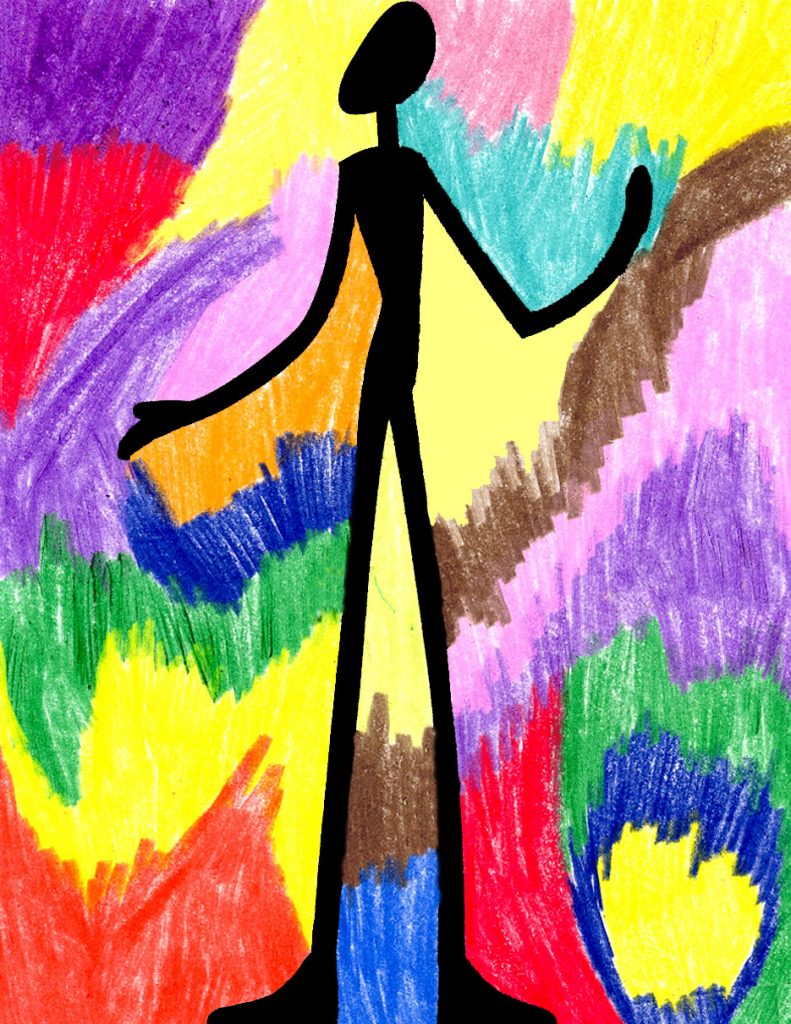 OK, so Alberto Giacometti was most famously a sculptor back in the early 1900s, not a 2 dimensional artist, but I bet that he at least made a few sketches of his large works of art before he had them made.
His very long and skinny bodies had a very specific look, and any artist that was going to create with something as unforgiving as steel, had to start with a good plan.
This tutorial will help students draw a person with the "Giacometti" look, with a few options for getting creative in their poses.
Teachers can use this as a precursor for an actual sculpture project (pipe cleaners maybe?) or just keep it as a fun art history drawing. The bodies should be a solid black color, but the background could finished with any number of creative solutions.
MATERIALS
Drawing paper
Black marker
Crayons
DIRECTIONS
Time needed: 30 minutes.
How to Draw like Giacometti
See Giacometti's "Pointing Man" sculpture.

Draw a head and skinny neck.

Add a skinny torso below.

Draw large feet at the bottom.

Trace with marker and color.

Option Body A

Option Body B

Option Body C