When you learn how to draw a houseboat, you can imagine the adventures you might have if you live on the water.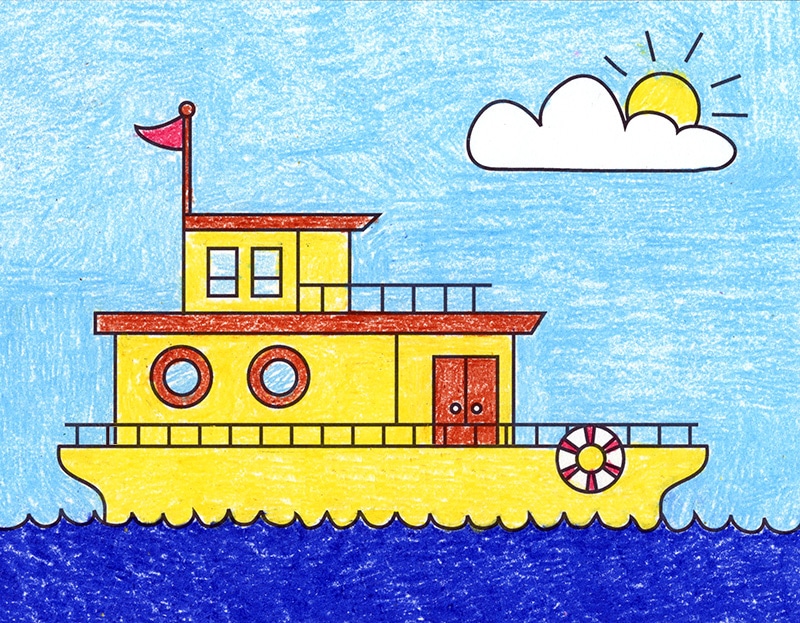 If speed boats are sleek and narrow so they can move quickly through the water, then houseboats are in a different category. They are wide and low to the water, with lots of space for hanging out and enjoying the view.
This tutorial will show students how to draw a houseboat in a few easy steps. After the rectangular house shapes are added, it's fun to add some aquatic details like round portholes, lifesavers and a lookout post and flag.
Use the Button below to Download a PDF Tutorial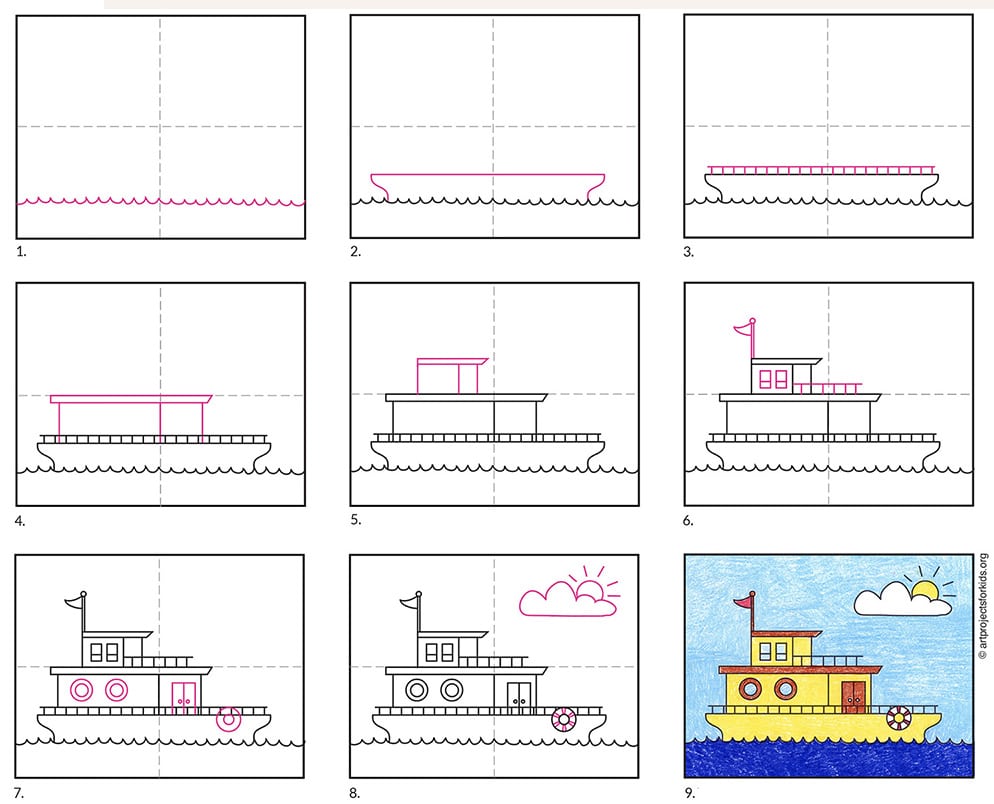 Houseboat Coloring Page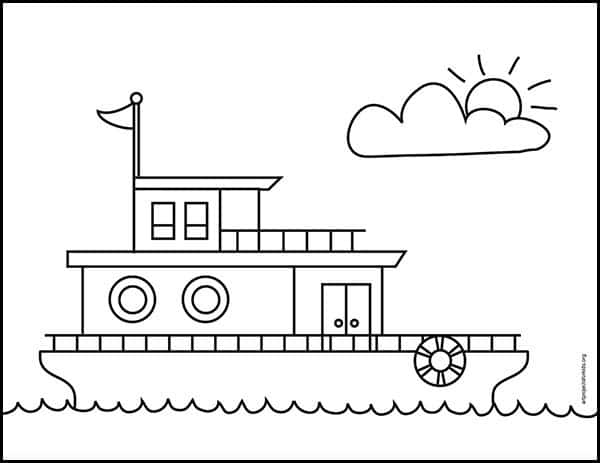 Materials for How to Draw a Houseboat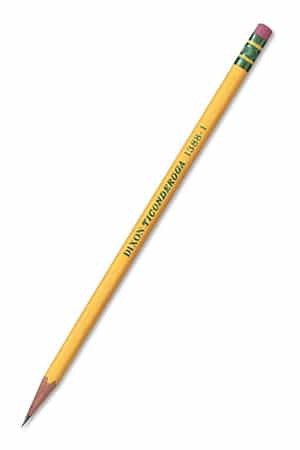 Pencil. The Ticonderoga brand are the most reliable, make nice dark lines when you need them, and are the easiest to erase. Buying the pre-sharpened ones will save busy teachers a lot of time.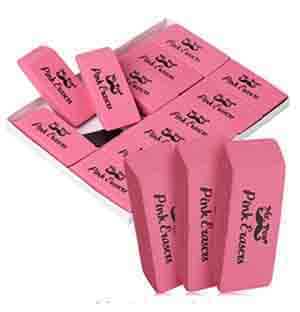 Eraser. Large ones you can hold in your hand do a much better job than just the pencil tip erasers, especially when erasing leftover pencil lines after tracing.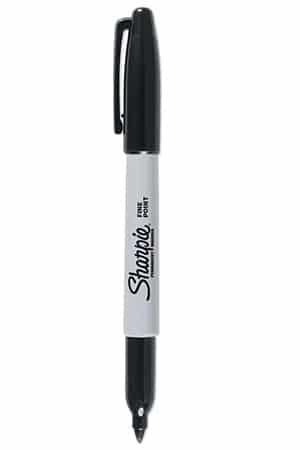 Black Sharpie Marker. These fine point permanent marker pens make nice black outlines, have a good tip for coloring, and never bleed when they get wet. Use them with good ventilation and add extra paper underneath to protect your tables.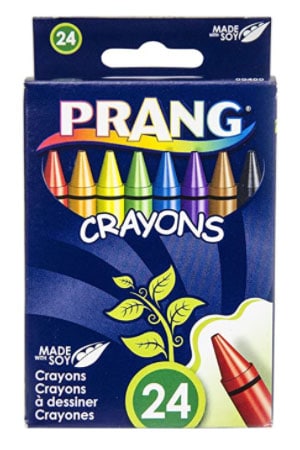 Prang Crayons. These are a bit softer than other crayons so they sometimes look like oil pastels. They also have a some nice brown shades that Crayola does not have unless you buy their larger boxes.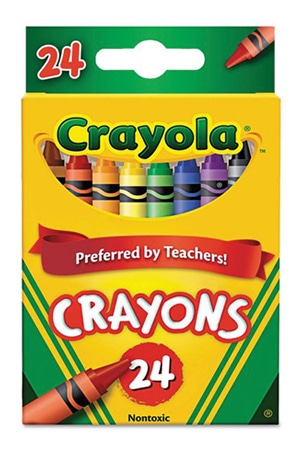 Crayola Crayons. The reliable brand that always works well. The 24 pack has some of my favorite golden orange and yellow colors that seem a bit richer and warmer than the ones Prang has.
Directions for How to Draw a Houseboat
Time needed: 45 minutes.
How to Draw a Houseboat
Draw a line of waves.

Add the boat shape on top.

Draw a railing along the top of the boat.

Add the house shape and roof.

Draw the top layer and roof.

Add details like windows, flag and rails.

Draw round windows, door and lifesaver.

Finish the lifesaver and add a sunny sky.

Trace with a marker and color.