Learn how to draw a boat on the water in a cute seaside town. They don't always have to be floating off by themselves.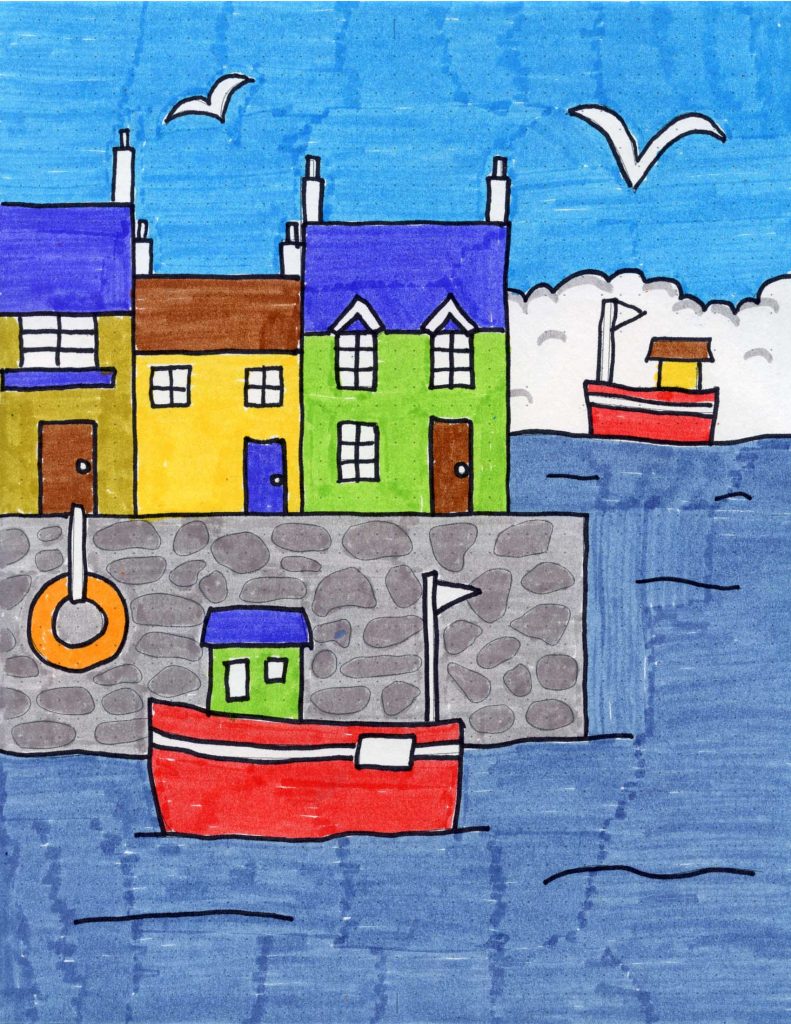 This drawing could also be a good lesson in foreground (the larger boat), middle ground (the wall of houses) and background (the smaller boat). Having all three definite layers, and adding some scale to the art too, will all add up to a drawing with lots of depth to it.
MATERIALS
Drawing paper
Black marker
Stabilo markers
DIRECTIONS
Time needed: 1 hour.
How to Draw a Boat on Water
Draw the wall and water line.

Add three buildings on top.

Add roof lines and doors.

Finish with windows and chimney.

Draw a boat in the foreground.

Fill in the wall with rock shapes.

Add a horizon and clouds.

Finish with small boat in background.

Trace with a marker and color.
More Boat Projects