This boat drawing for kids tutorial includes a cute seaside town, because they don't always have to be floating off by themselves.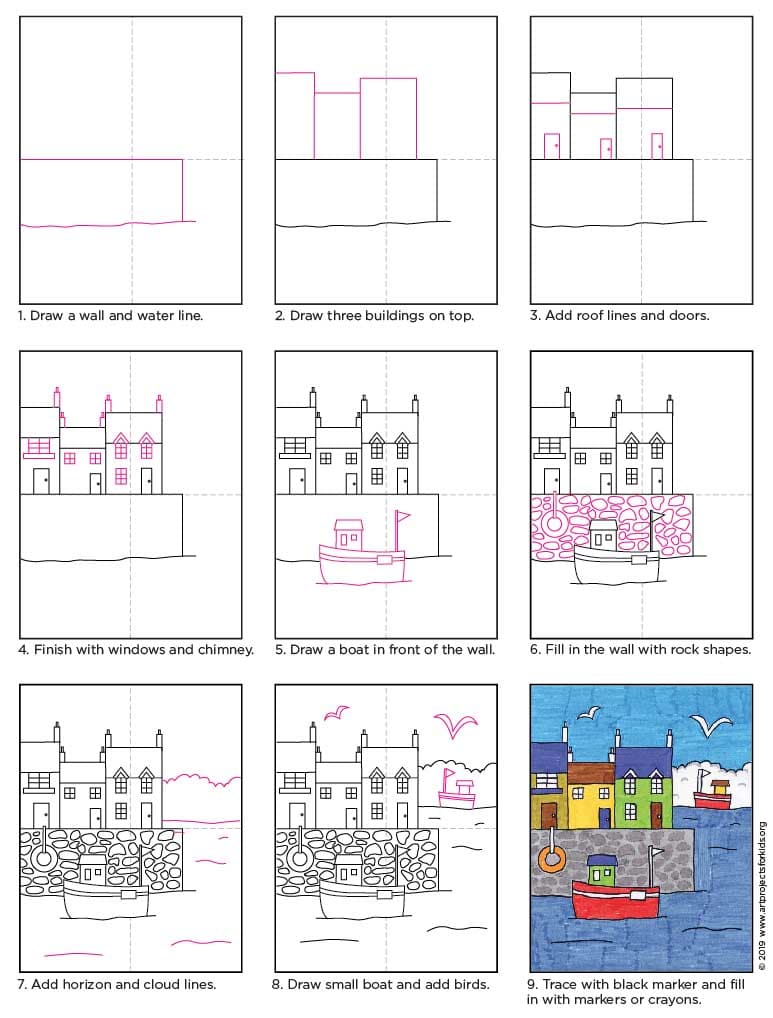 If you like the colors in my sample, it's because I used my favorite brand of markers. They come in a wide array of colors, are easy to color with, and hard to dry out. Try them out when you need to have more than one shade of blue or green.
Black marker
Drawing paper
Copy paper
*The above product link is a referral. If you click through and take action, I'll be compensated a small amount, at no extra expense to you.
DIRECTIONS
Trim drawing paper to 8.5″ x 11″.
Use dot template on page 3 of the tutorial to print a page for each student.
Print a tutorial and line art (page 1 and 2) on plain copy paper for each student.
Students use both the guide and template to draw their seaside town in the drawing paper with the dot grid.
The drawing is traced with a medium width black marker.
Students color the drawing with markers or crayons or colored pencils.
PLEASE NOTE: This is a sample from my upcoming Draw Landscapes ebook. I'd love to hear what anyone thinks of my new dot graph paper and if you find it useful. Thanks!