Here's how to draw a lighthouse on an island, step by step, with plenty of room to add some ships in the surrounding water.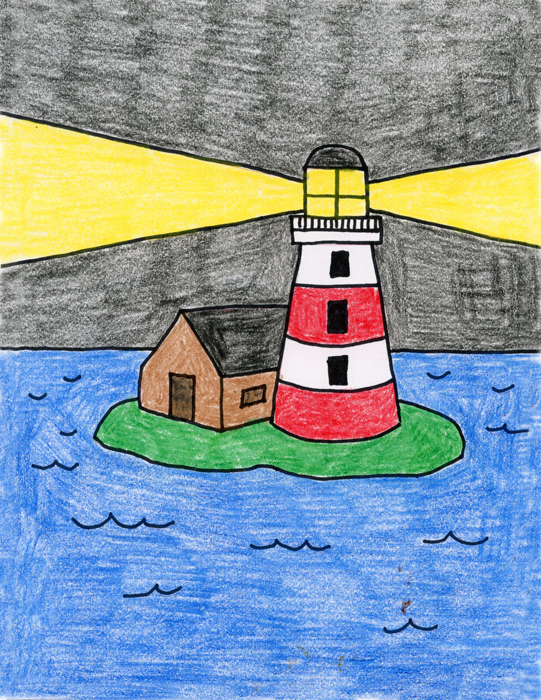 The fun stripes on a lighthouse offer a good opportunity to make something look round, just by curving a few key lines. Make the stripes slightly curved, including the very bottom edge, and the lighthouse will take on a lot more dimension and not look flat.
MATERIALS
Drawing paper
Black marker
Crayons
DIRECTIONS
Time needed: 1 hour.
How to Draw a Lighthouse
Make guidelines. Start the building.

Add the top and curved lines.

Add windows and details.

Draw building behind lighthouse.

Add windows and island.

Add horizon line.

Draw waves, larger ones in front.

Add light ray lines.

Trace with a marker and color with crayons.
More Building Drawings