Below you'll find an easy step-by-step tutorial for how to draw a Bear in a Sweater Tutorial and a Bear Coloring Page. There's even a fun lesson about lines, one of the Elements of Art.
Bear in a Sweater Drawing
Simple drawing projects can teach young artists more than just how to draw. This lesson about how to draw a bear in a sweater could be fun just colored in any way students want, or students could be asked to consider a few other concepts, while they make a fun seasonal drawing.
Contrast. By keeping the head as just black and white art, while filling the clothes with lots of color, there is a lot of contrast created between the two.
Lines. Using rows of lines to fill in the head will also create an interesting look. They add a natural look of fur, without the use of any color.
Value. The spacing of the lines can make some areas look darker than others. The closer together the lines are, the darker the fur looks.
Another option is just to go with a fun, open ended project and ask students to draw the top of an Ugly Sweater on their bear. That's a popular theme these days too, and calls for lots of creative thinking.
Whatever keeps them drawing!
Use the Button below to Download a PDF Tutorial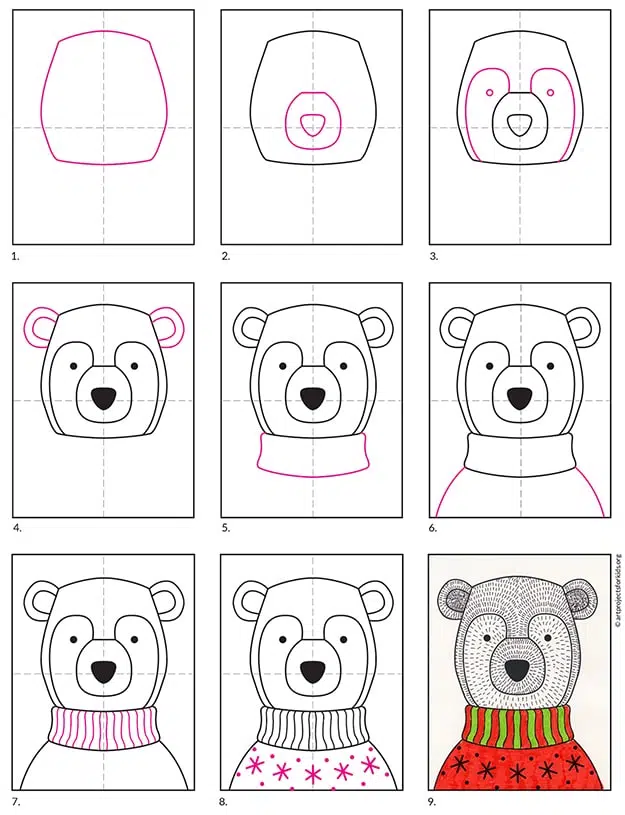 Pin me to your Pinterest Board
Bear in a Sweater Coloring Page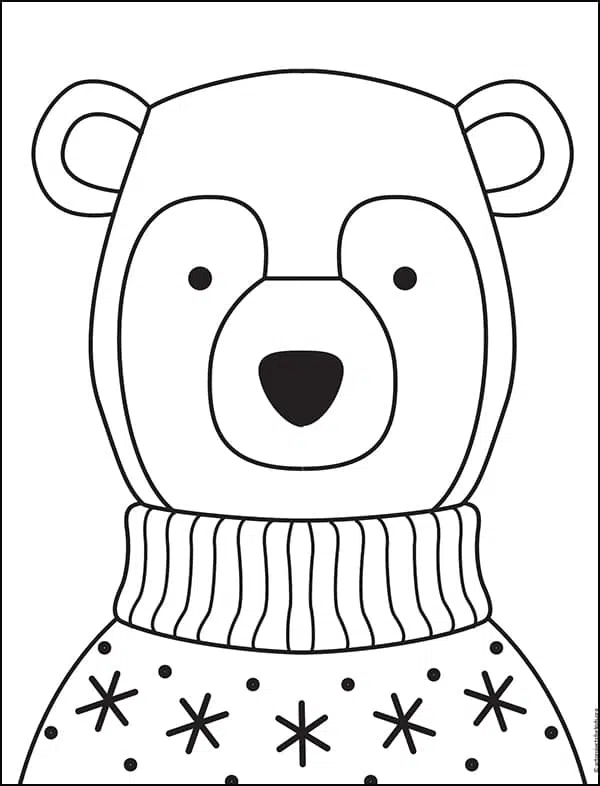 Materials for Bear in a Sweater Drawing
Black Sharpie Marker. These fine point permanent marker pens make nice black outlines, have a good tip for coloring, and never bleed when they get wet. Use them with good ventilation and add extra paper underneath to protect your tables.
Prang Crayons. These are a bit softer than other crayons so they sometimes look like oil pastels. They also have a some nice brown shades that Crayola does not have unless you buy their larger boxes.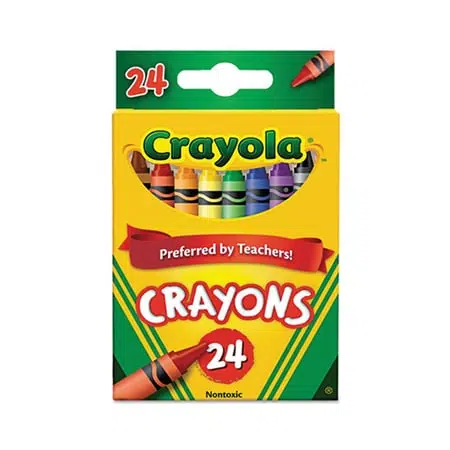 Crayola Crayons. The reliable brand that always works well. The 24 pack has some of my favorite golden orange and yellow colors that seem a bit richer and warmer than the ones Prang has.
Step by Step Directions to draw a Bear in a Sweater
Time needed: 55 minutes.
How to Draw a Bear in a Sweater
Draw the head.

Add the two nose shapes inside.

Draw two eyes and brow lines.

Add an ear on either side.

Draw the collar below the head.

Add shoulders below the collar.

Fill the collar with rib lines.

Fill the sweater with patterns.

Trace and fill with lines for fur. Color the sweater.
More Winter Animal Projects