Learn how to draw a beach, with this fun and easy step by step tutorial. A few boats in the distance will add a sense of space.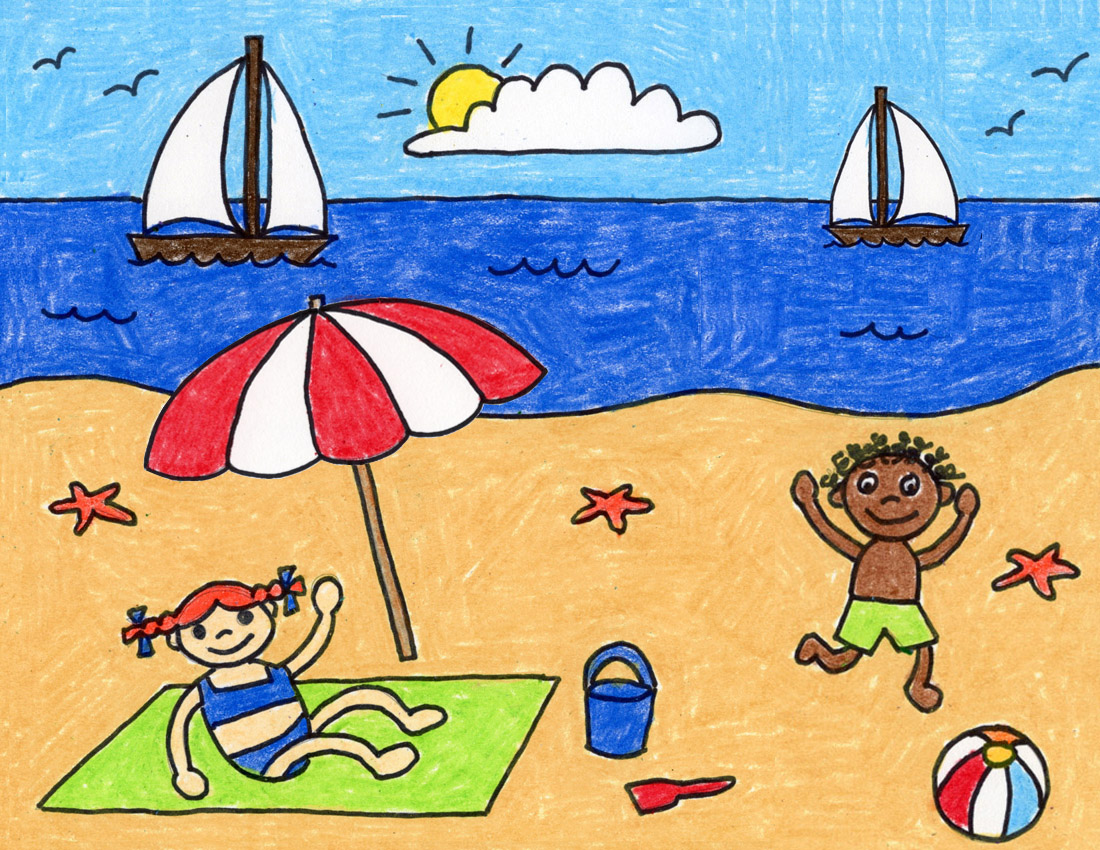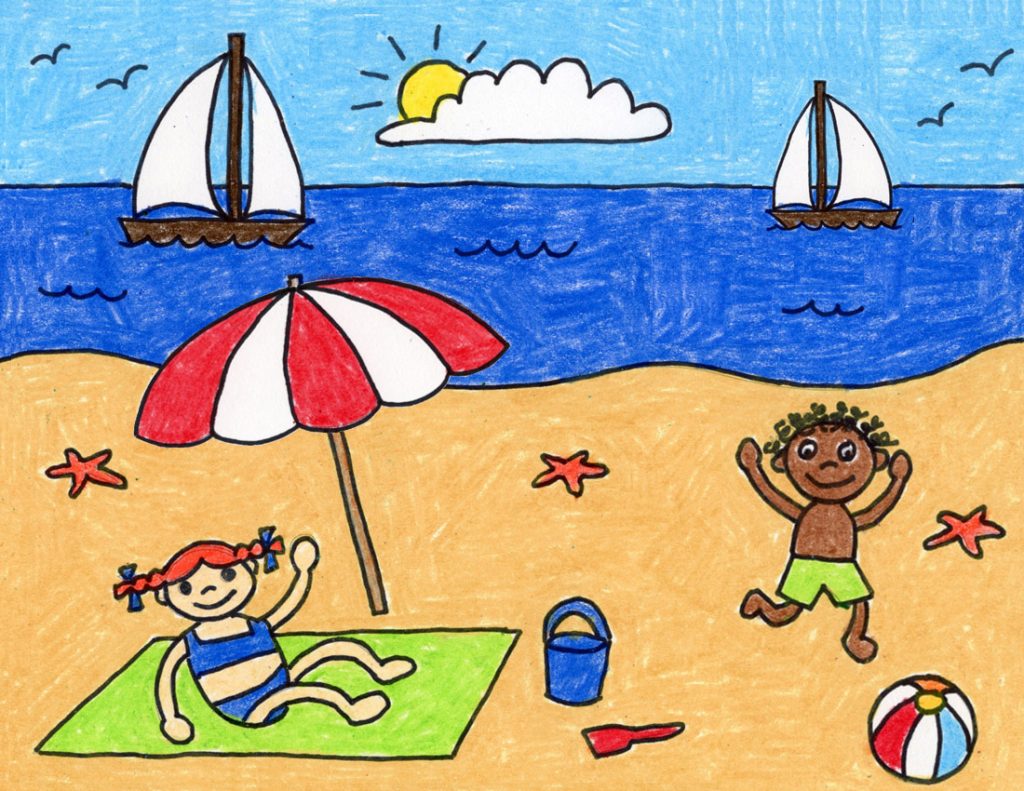 Even the simplest of drawings can ooze charm, when drawn by children. This one has super simplified bodies, lots of fun things that you see at the beach, and even a little perspective with sailboats receding in the distance.
Encourage your young artists to use this tutorial as just a starting point, so they can add their own favorite details. After all, everyone has their own favorite way of how to spend a day there.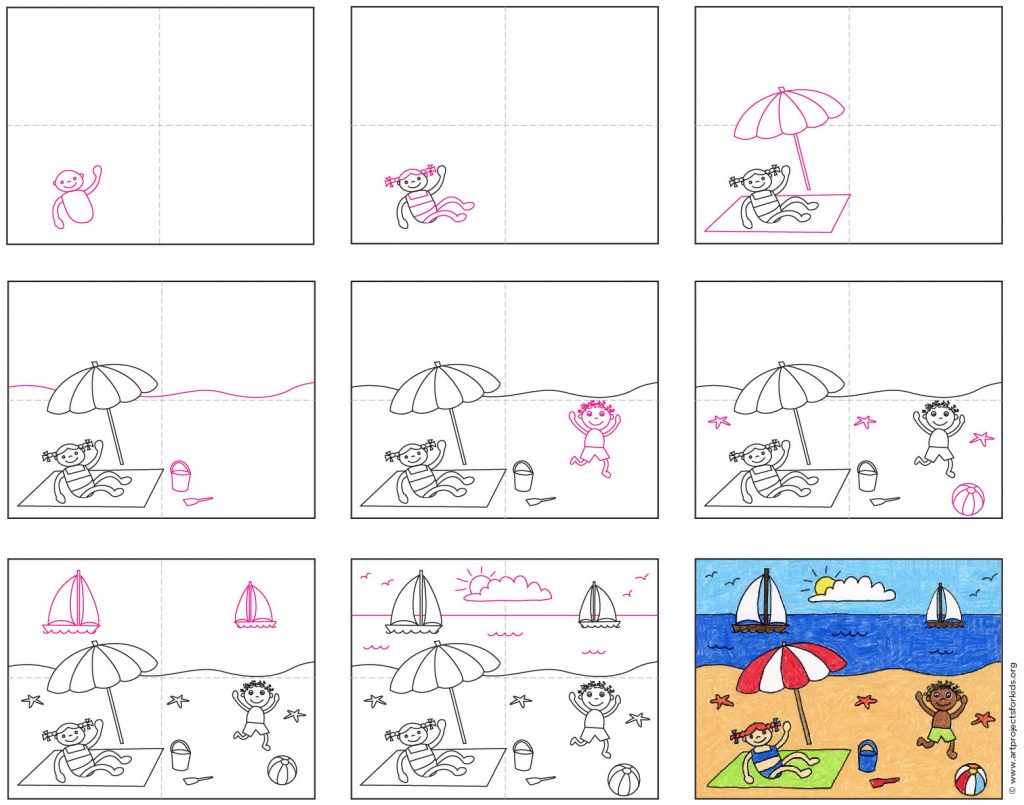 MATERIALS
Drawing paper
Black Sharpie marker, fine tip
Crayons
DIRECTIONS
Time needed: 1 hour.
How to Draw a Beach
Start a body on the lower left corner.

Add legs, hair and bathing suit.

Draw a blanket and umbrella.

Add wavy line for water, and pail with shovel.

Draw a figure on the right.

Add a beach ball and lots of starfish.

Draw two sailboats in the distance.

Add a horizon line, waves and sky with clouds and birds.

Trace with a marker and color.
More Beach Projects