Sometimes simple drawings can create a powerful message. Drawing two diverse hands that make one heart can say so much about what we wish for our world right now.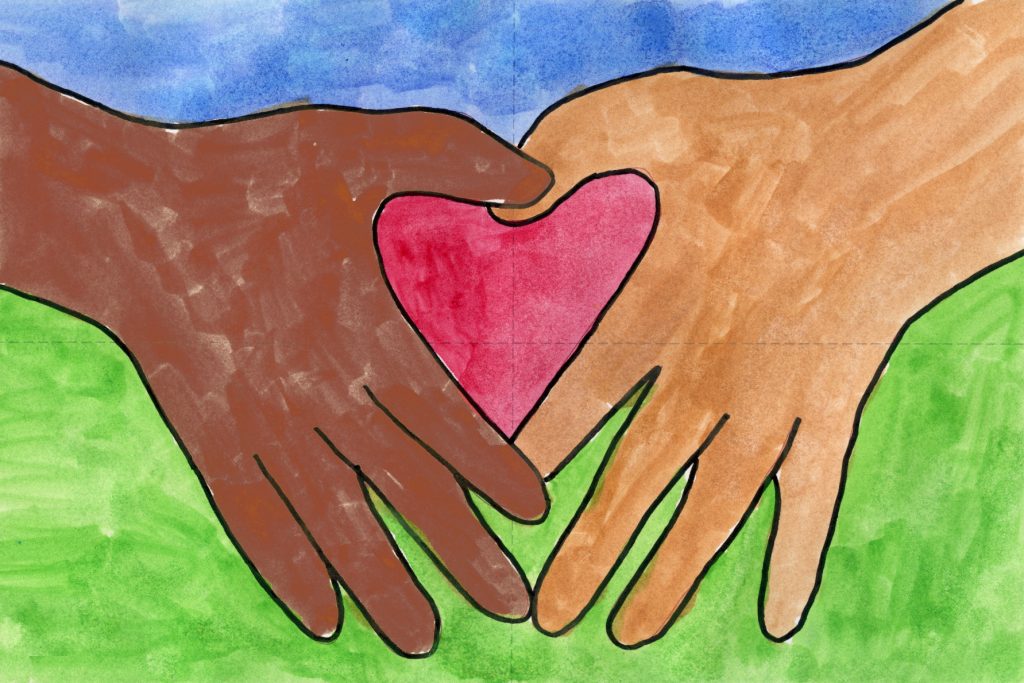 You could try to trace your hands to make this image, especially if you have some help, but that's often harder (and more awkward) than one might expect.
Instead, try following my tutorial to practice drawing a hand with the fingers slightly apart, and just the right amount of overlap to create the heart. In the end, I think it's easier, and certainly better drawing practice.
MATERIALS
*The above product links are a referral. If you click through and take action, I'll be compensated a small amount, at no extra expense to you.
DIRECTIONS
Time needed: 45 minutes.
How to draw two hands and one heart