Learn how to draw Maya Angelou, an American poet, singer, and civil rights activist. Now it's easy to add her likeness to any report or essay, and honor her amazing life.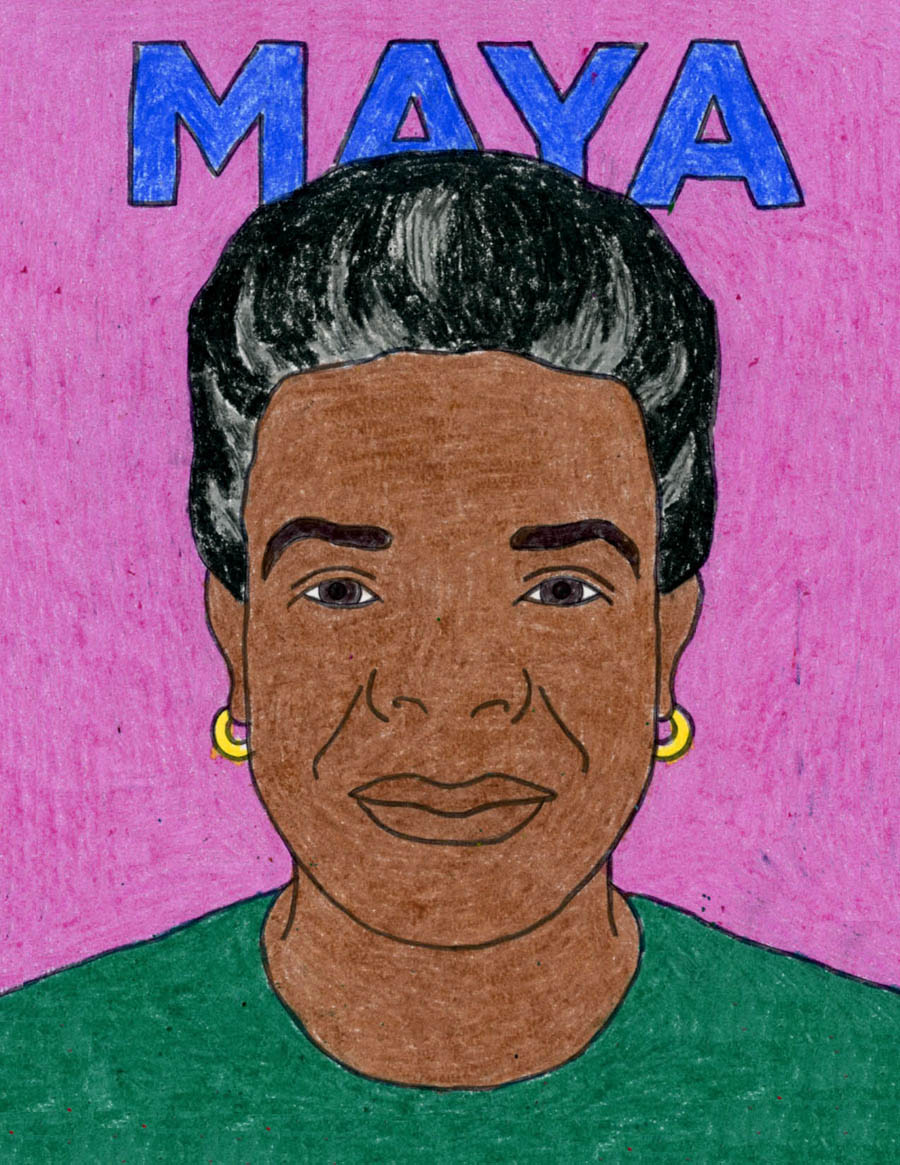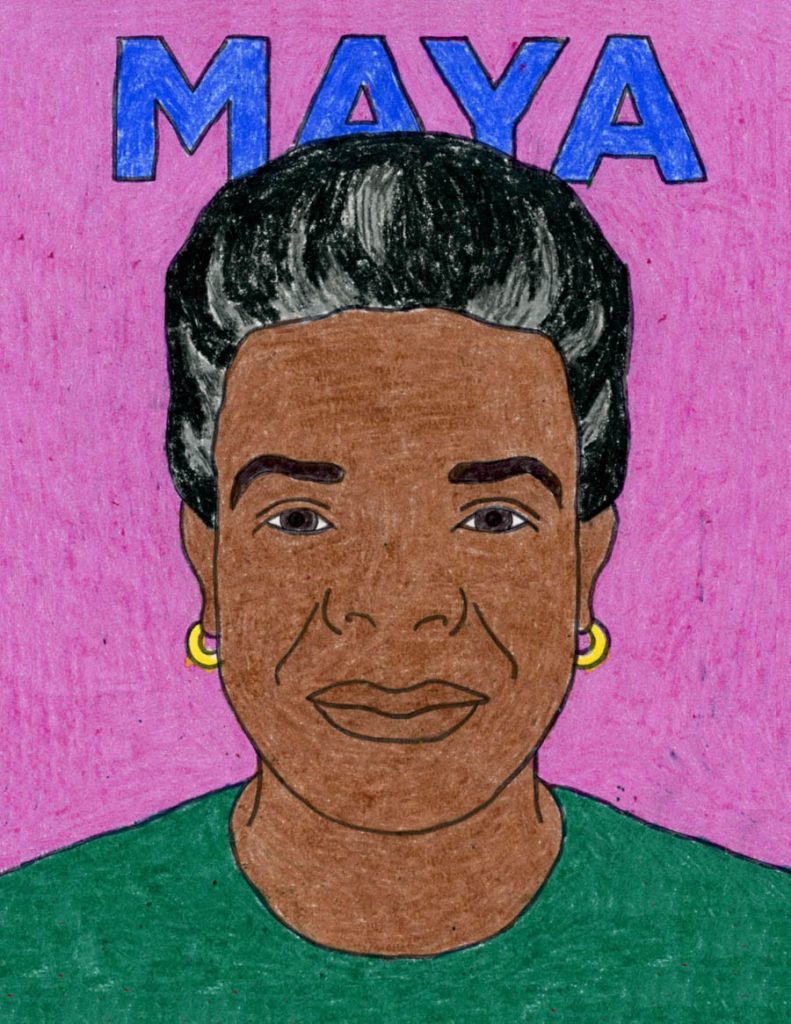 My favorite quote of Ms. Angelou has to be, "You can't use up creativity. The more you use the more you have."
That just rings true to my experience with art, and I thank this woman for offering up so much wisdom in her lifetime. It's my pleasure to share a new tutorial that will help students draw her portrait as closely to her real life image as can be.
Use the Button below to Download a PDF Tutorial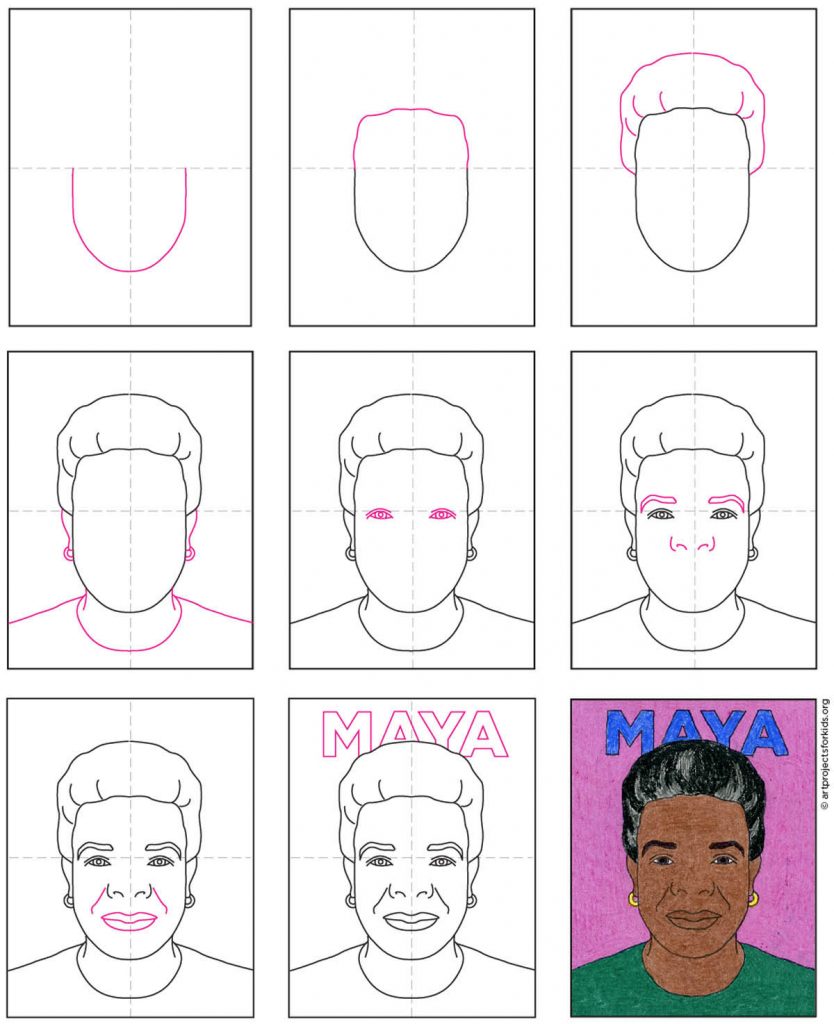 Maya Angelou Coloring Page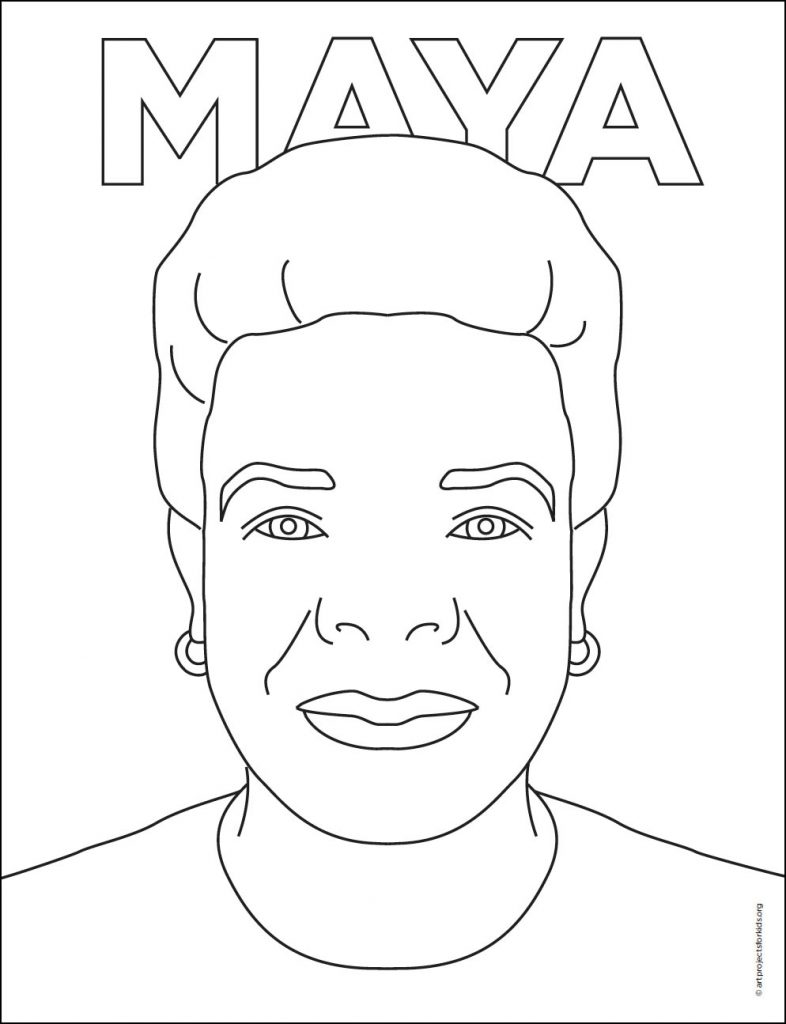 Materials for How to Draw Maya Angelou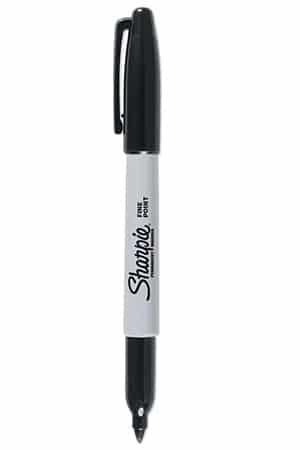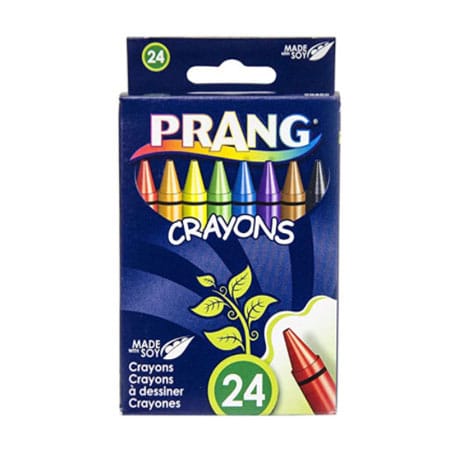 Step by Step Directions for How to Draw Maya Angelou
Time needed: 45 minutes.
How to Draw Maya Angelou
Draw a large U shape.

Add a slightly wavy hair line.

Draw the outer edge of the hair and add lines.

Add the ears, neck and shoulders.

Draw two eyes with eyelids.

Add two eyebrows and a nose.

Add the lips and cheek lines.

Draw "MAYA" in big block letters.

Trace with a marker and color your drawing.
More Black History Projects