Easy How to Draw a Squishmallow Tutorial and Squishmallow Coloring Page
Below you'll find an easy step-by-step tutorial video for how to draw a Squishmallow and a Squishmallow Coloring Page. They are soft squishy, cuddly toy animals that come in a variety of colors and sizes.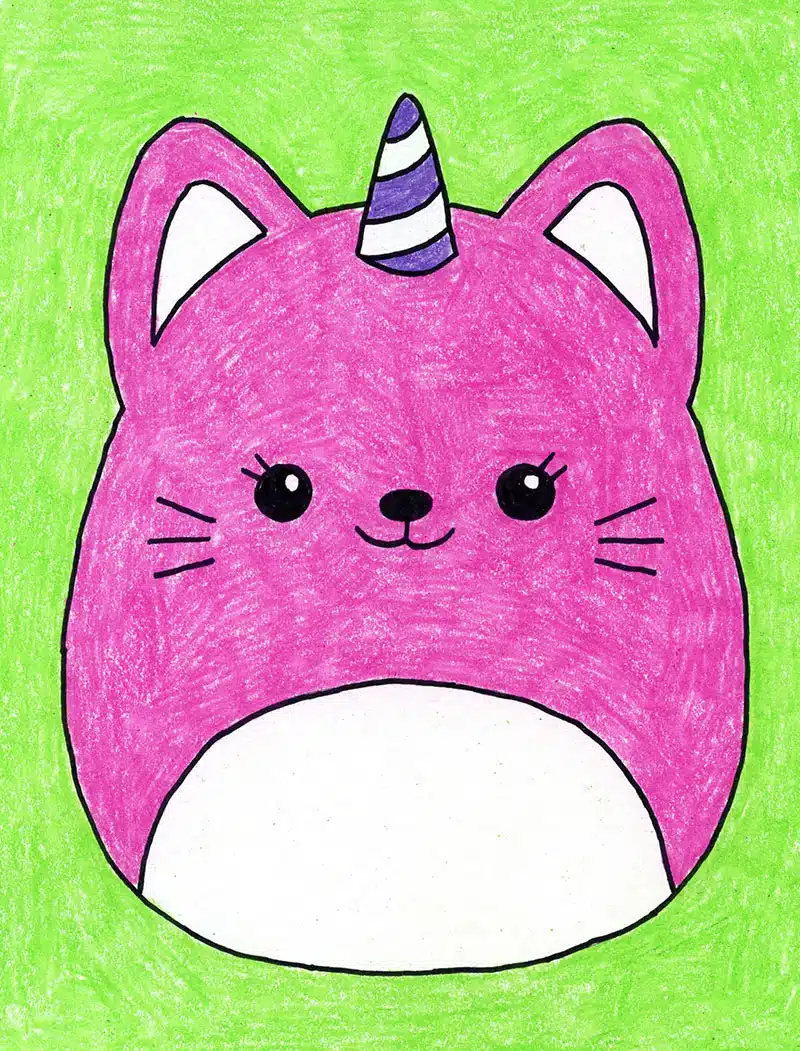 Now fans can learn how to draw a Squishmallow, which are these wildly popular stuffed toys that look a lot like soft pillows. They come in a variety of characters, all made to be hugged and squeezed. Since their debut in 2017, more than 73 million of of them have found a home with toy lovers and collectors of all ages.
Part of their appeal, it seems, is that there are so many different characters that are out on the market. There are more than 500 to collect, each with its own unique name and storyline. Once students learn how to draw this particular one, they can branch out and design one of their own. And … a writing a story about them could be right behind!
Squishmallow Tutorial Video
Join "The Daily Draw" below to get this PDF Tutorial
Squishmallow Coloring Page
Materials
Drawing Paper. This is the good stuff you can buy in bulk for a good price.
Pencils. I like how this brand always makes nice dark lines.
Black Marker. A permanent marker will give you a dark black color.
Note: All of the above are Amazon affiliate links.
Step by Step Directions for a Squishmallow Drawing
Time needed: 30 minutes
Squishmallow Drawing Project
Draw a large oval.

Add a curved belly line.

Add two matching ears.

Erase lines, draw a nose and mouth.

Add two eyes and eyelashes.

Draw whiskers on the cheeks.

Draw a horn and erase the inside.

Add about four curved lines.

Trace with a marker and color.