Learn how to draw a Pagoda in this step by step tutorial. A great chance to practice curvy symmetry, with the very interesting roof lines that most Pagoda's have.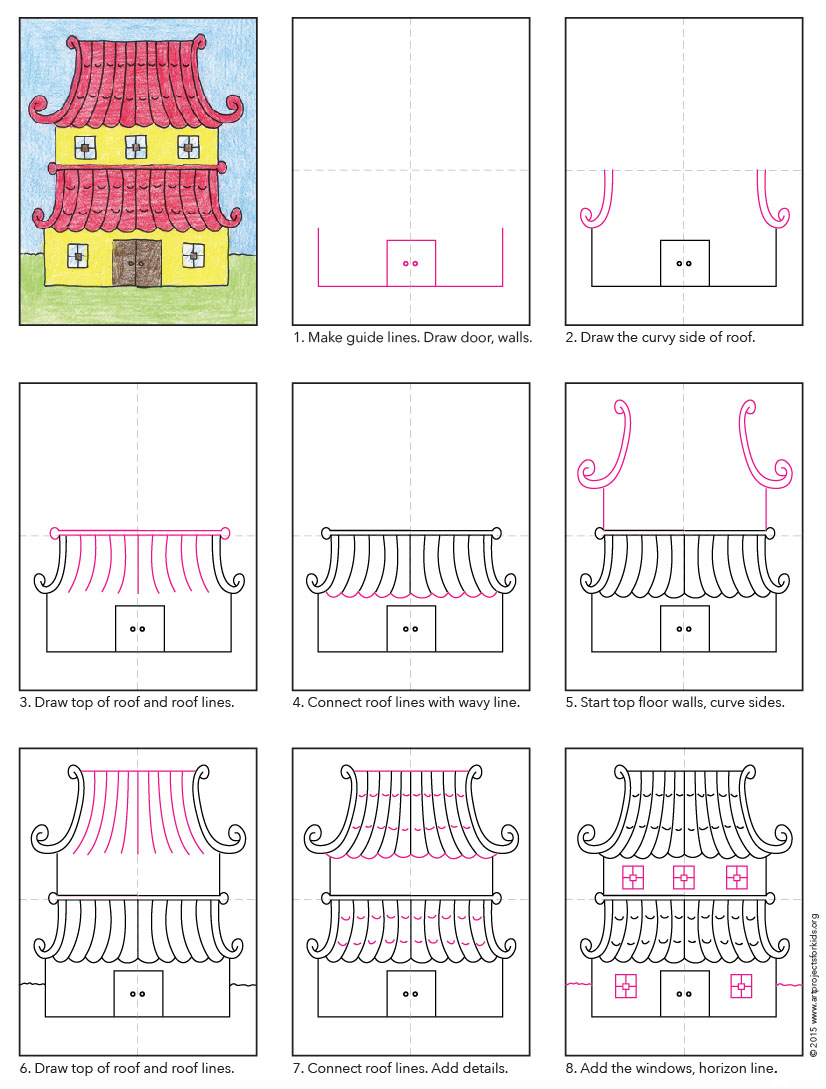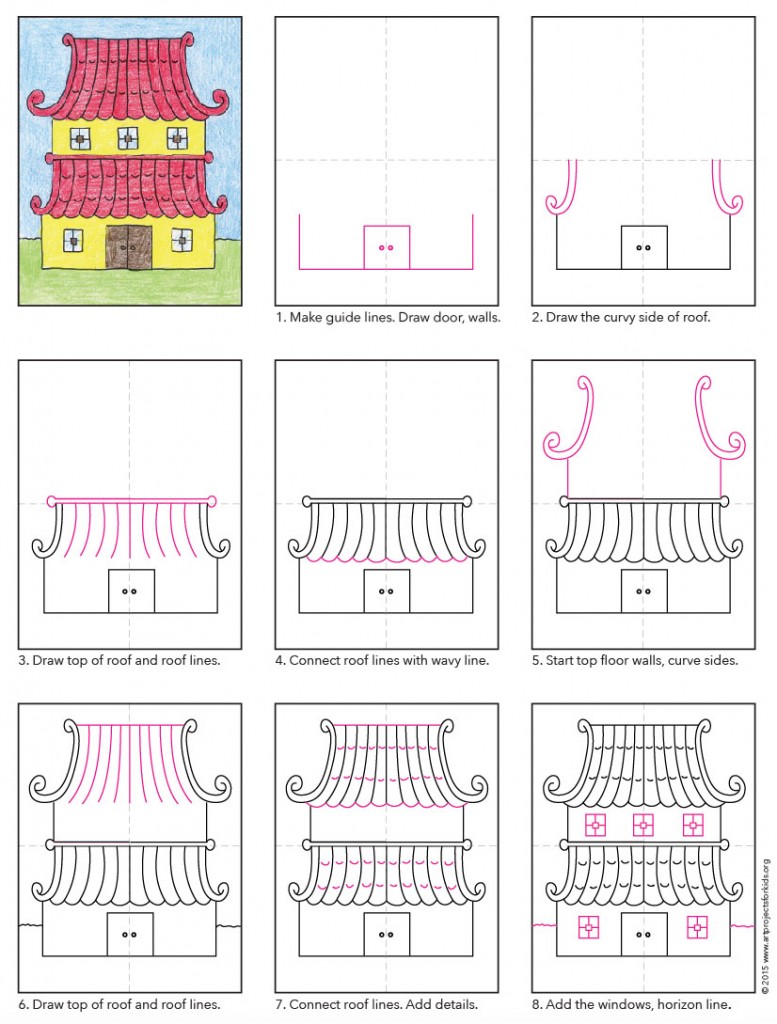 A pagoda is a tiered building that can be found in Eastern Asia. Some are temples, but some are built just to continue their architectural history.
MATERIALS
Drawing paper

Black marker

Crayons
DIRECTIONS
Print tutorial for each student.
Draw guide lines on paper or fold in half to make creases.
Follow the tutorial to draw the pagoda house in pencil.
Trace the house with a black marker.
Color the pagoda carefully with crayons.