Easy How to Draw a Shop Tutorial and Shop Coloring Page
Below you'll find an easy step-by-step tutorial for how to draw a Shop and a Shop Coloring Page. It just needs some fun things added inside that empty window.
This How to Draw a Shop tutorial is great for younger elementary students as it starts out with some really basic shapes. And if students draw large and fill their paper, they should be left with a nice open window that they can decide how to complete. Is it a shop for food? Pets? Toys? Clothes? Who knows? It's up to them to decide.
If you have really young ones, like early kinder age, you could use a cardboard rectangle to trace to help them with step 1. There is a natural tendency to start off drawing small so a template will literally show them how large that first rectangle needs to be. Also, if you have a room full of wiggly six-year olds, a teacher who steps out for a bathroom break, and maybe missed your coffee that morning, it could be a life saver!
Pin me to your Pinterest Board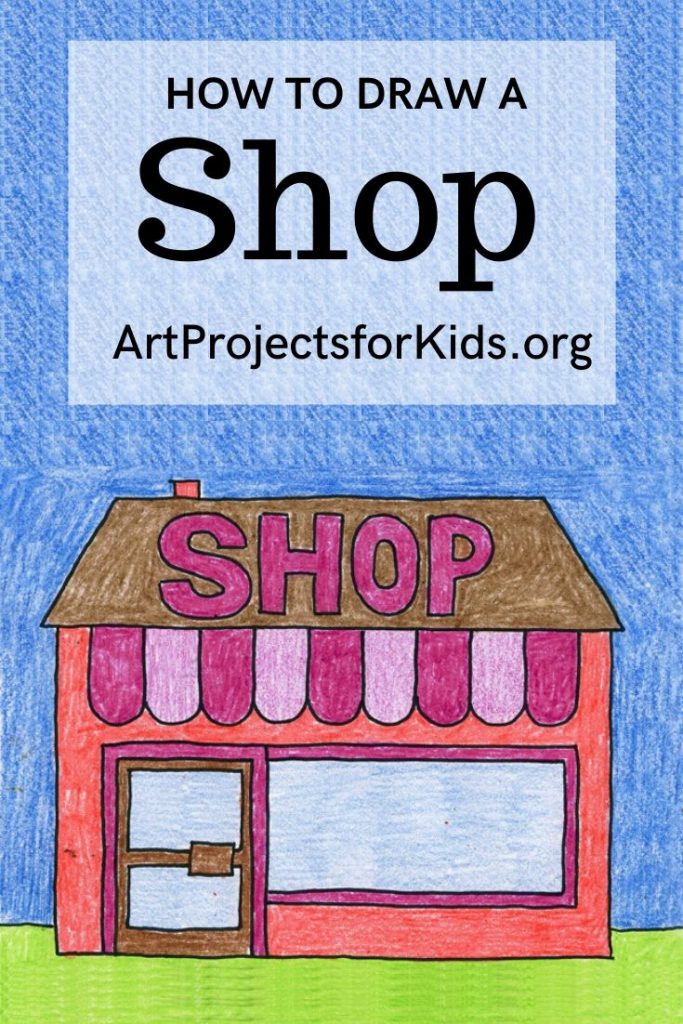 Use the Button below to Download a PDF Tutorial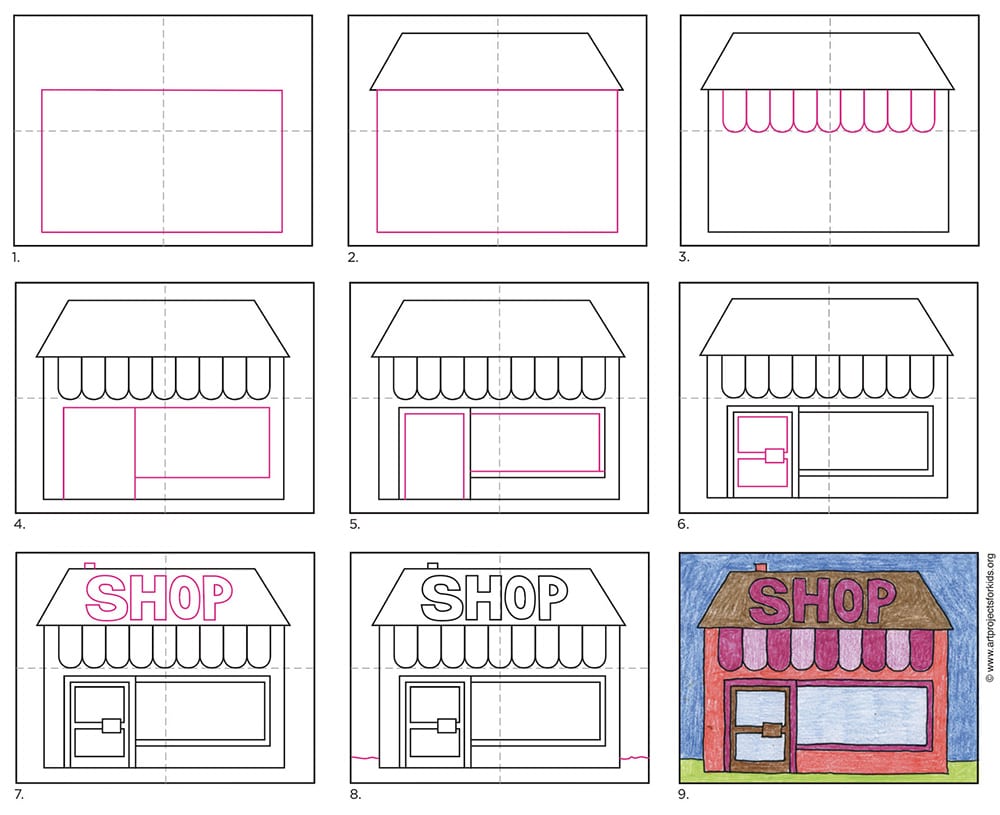 Shop Coloring Page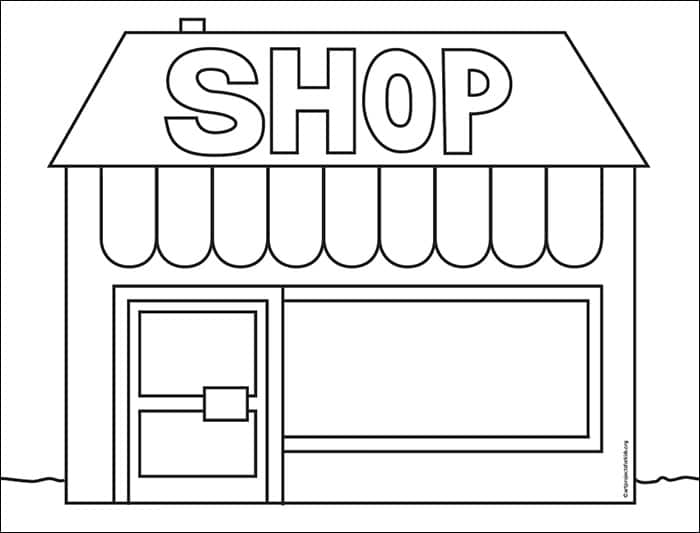 Materials for How to Draw a Shop
Drawing Paper. This is the good stuff you can buy in bulk for a good price.
Pencils. I like how this brand always makes nice dark lines.
Black Marker. A permanent marker will give you a dark black color.
Note: All of the above are Amazon affiliate links.
Directions for How to Draw a Shop Step by Step
Time needed: 35 minutes.
How to draw a Shop
Draw a rectangle.

Add a roof above the rectangle.

Draw the scallop awning.

Add a door and window.

Add frame lines inside the door and window.

Draw windows in the door.

Draw SHOP in block letters on the roof.

Add a grass line.

Trace with a marker and color.
More Fun Building Drawing Projects