After you learn how to draw a fox with a tie, you can have fun experimenting with different colors and patterns.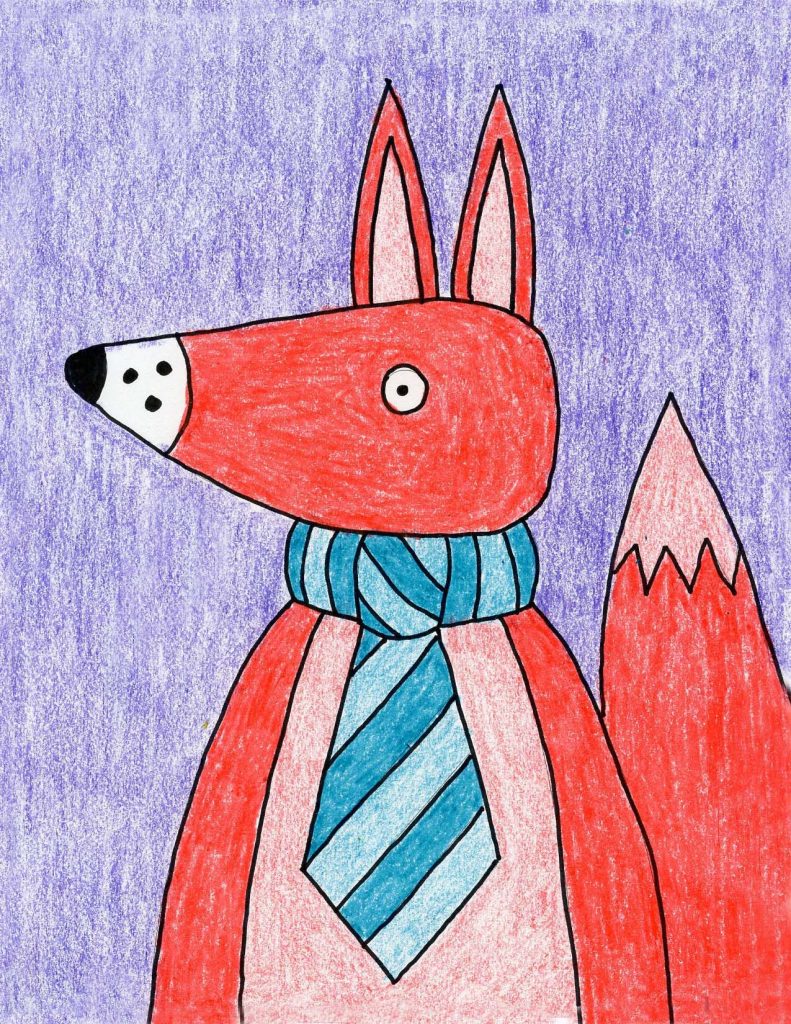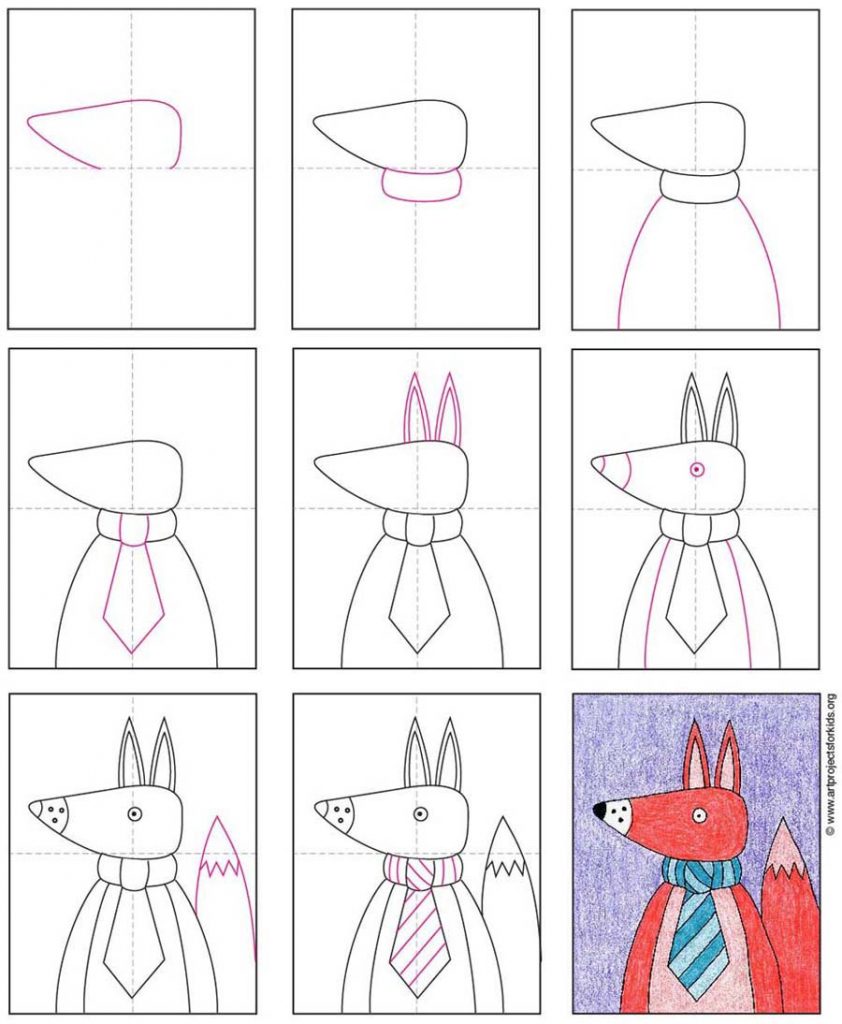 The guy was inspired by some stock art illustrations I saw somewhere, and I just love how simple he is. No worries about how to draw arms and legs, etc. The pointy nose, ears and red coloring says it all.
Which reminds me, that tie could easily turn into a scarf, so there could be a "Mrs. Fox" too, all kinds of fashion possibilities.
Lastly, I find that simple drawings also lend themselves to other messier media as well, if you are looking for a change. An oil pastel drawing filled with chalk, especially a golden red chalk on black paper, would be very pretty too!
MATERIALS
Drawing paper
Black Sharpie marker, fine tip
Crayons
DIRECTIONS
Time needed: 45 minutes.
Draw a Fox with a Tie
Start the head on the middle line.

Draw the neck of the tie below.

Add two shoulders.

Finish the tie shape.

Draw two pointy ears.

Add the body details shown.

Finish with a tail behind.

Add patterns to her tie.

Trace with a marker and color.