Easy How to Draw a Dreidel Tutorial and Dreidel Coloring Page
Learn how to draw a dreidel for Hanukkah and make it look like it has some dimension to it. Adding a few shadows will always help too.
Dreidel Drawing
A dreidel is a four-sided spinning top, played during the Jewish holiday of Hanukkah. Each side of the dreidel bears a letter of the Hebrew alphabet.
The geometric form of the dreidel gives students practice in drawing a cube-like shape that has some dimension. The sides and point are simple, but there is room for adding a few shadows at the end too.
Use the Button below to download a PDF Tutorial
Dreidel Coloring Page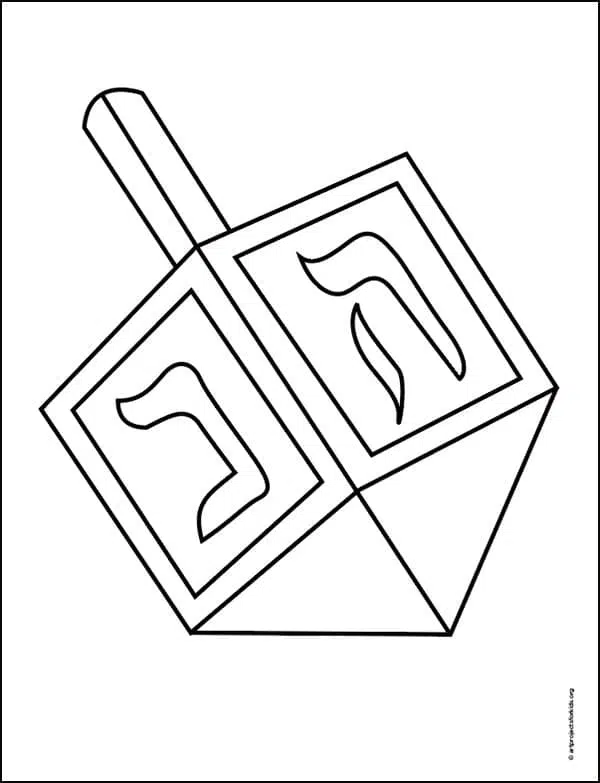 Materials for a Dreidel Drawing
Directions to Draw a Dreidel Step by Step
Time needed: 25 minutes.
How to Draw a Dreidel
Draw a diagonal line.

Add an arrow at one end.

Connect the two points.

Add the two sides.

Add lines to the stick end.

Draw rectangle lines inside.

Add a Hebrew letter.

Draw another, erase lines inside.

Trace with marker and color.