Learn how to draw Kwanzaa candles with this easy step by step tutorial. The special candle holder called a kinara.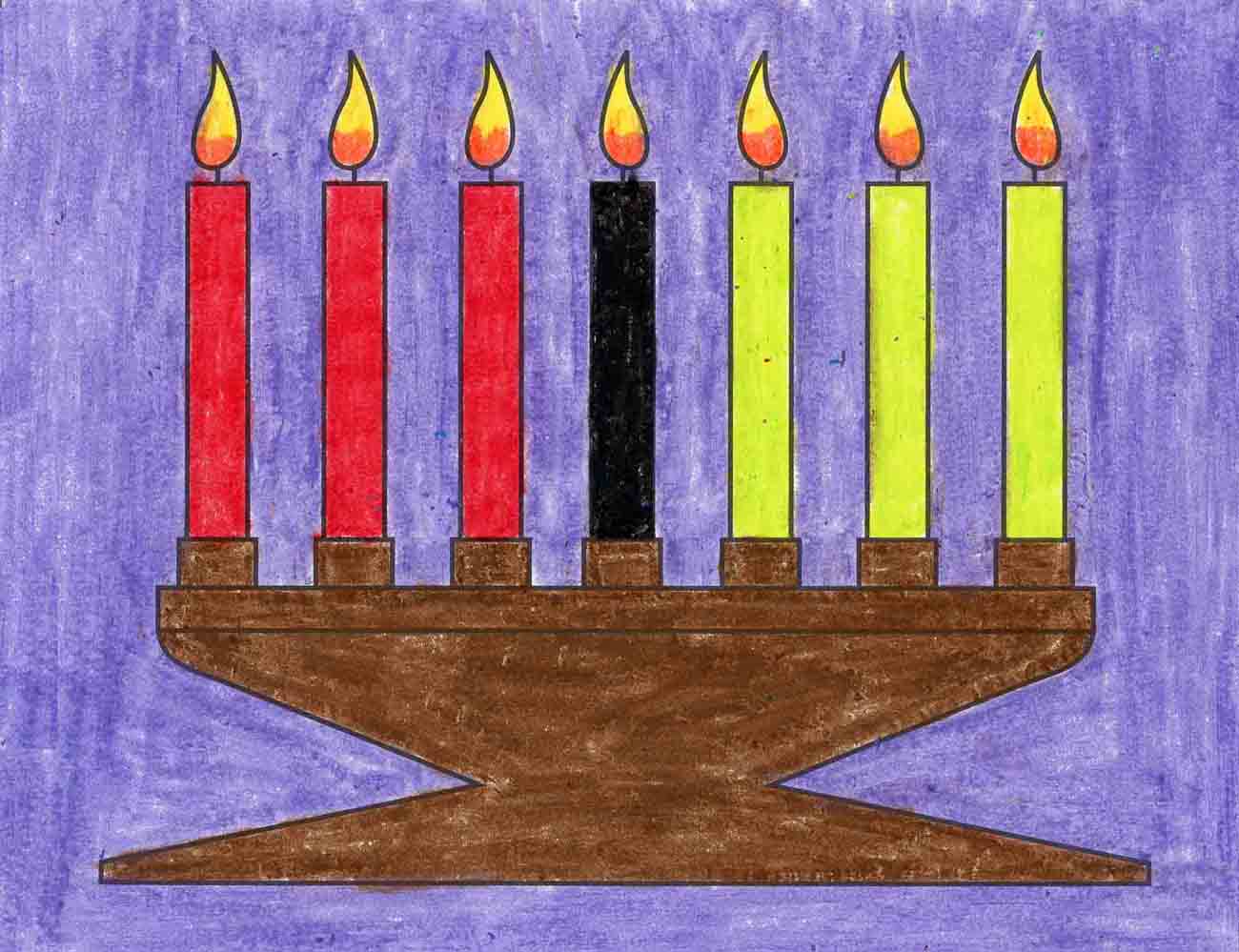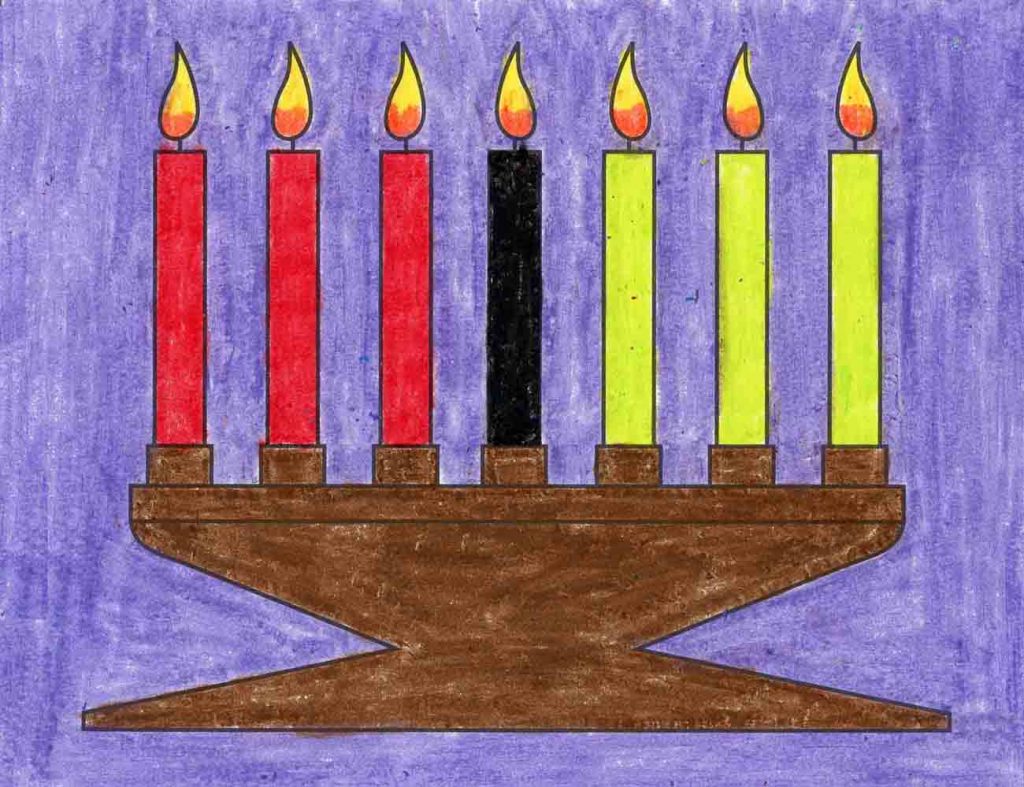 Kwanzaa is a seven day festival that celebrates African and African American culture and history, and is mostly celebrated in the United States. The name Kwanzaa comes from the phrase "matunda ya kwanza" which means "first fruits" in the Swahili language.
Each night during Kwanzaa a candle is lit. The black, center, candle is lit first and then it alternates between the red and green candles starting with the ones on the outside and moving inwards. This is quite similar to the lighting of the menorah in the Jewish Festival of Lights, Hanukkah.
This step by step tutorial will show students how to draw a kinara with an attractive and evenly spaced row of candles.
MATERIALS
Drawing paper
Black marker
Crayons
DIRECTIONS
Time needed: 30 minutes.
How to Draw Kwanzaa Candles
Start the base of the stand.

Add the top of the stand.

Draw a band across the top.

Space out three candle stands.

Add two more stands on the left.

Add two more stands on the right.

Draw the seven candles in the stands.

Finish with wicks and flames.

Trace with marker and color.