Below you'll find an easy step-by-step tutorial for how to draw a Candle and a Candle Coloring Page. No matter what you celebrate this time of year, chances are that candles are there.
This wonderful part about learning how to draw a candle is that is can be used in so many different ways. You could draw one in front of a stained glass window, or add Christmas holly. Or you could drop the background all together and use it for a birthday celebration or something.
It only takes a few simple shapes to make a simple candle like the one shown above. Or you could add more detail like the holiday versions further down. All tutorials are here to help students draw the one best suited for their needs.
Holiday Tip: If you are looking for a project that honors many different kinds of holiday celebrations, then you can't go wrong with a candle theme. They work for Christmas, obviously, and Hanukkah, Kwanza and more. It's always nice to find something that all our different cultures have in common!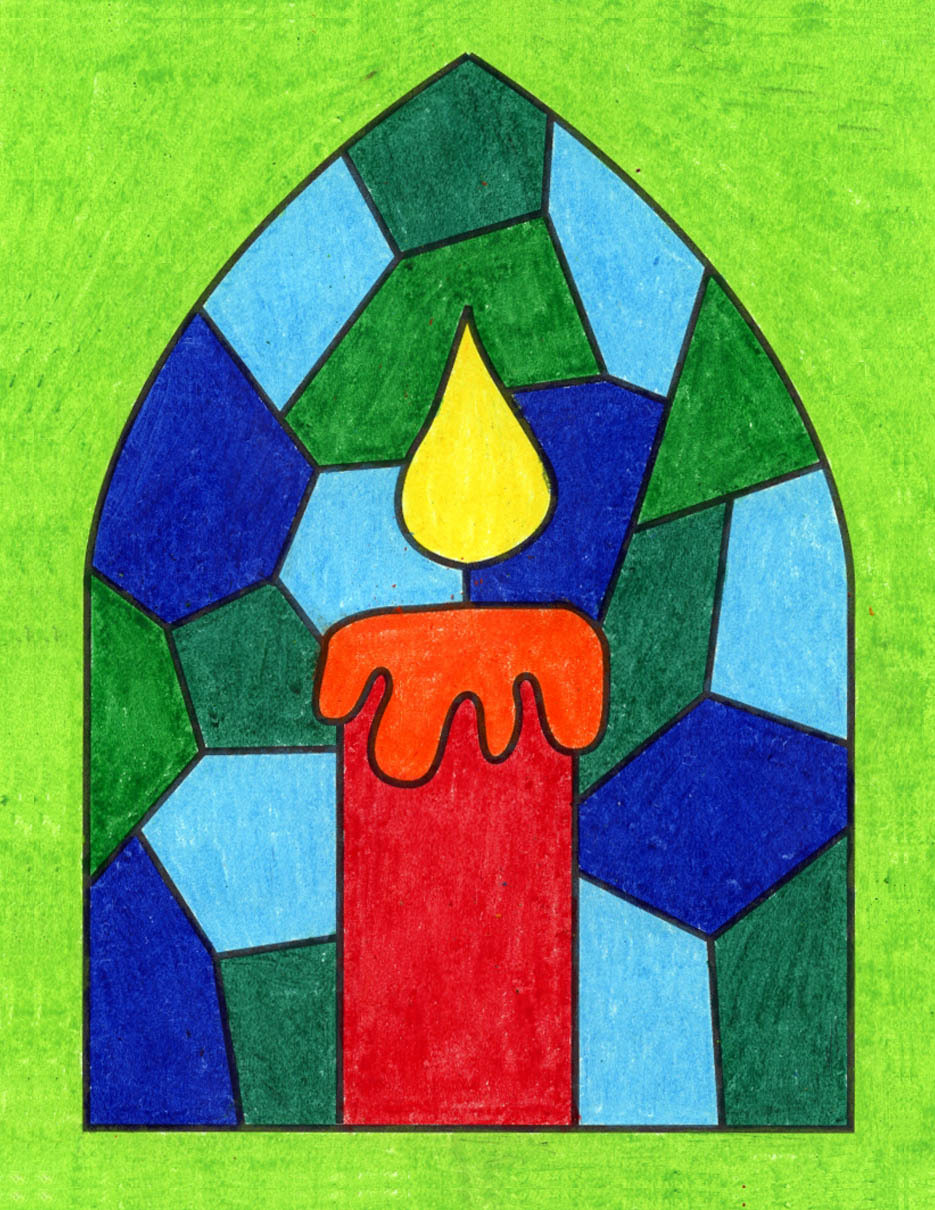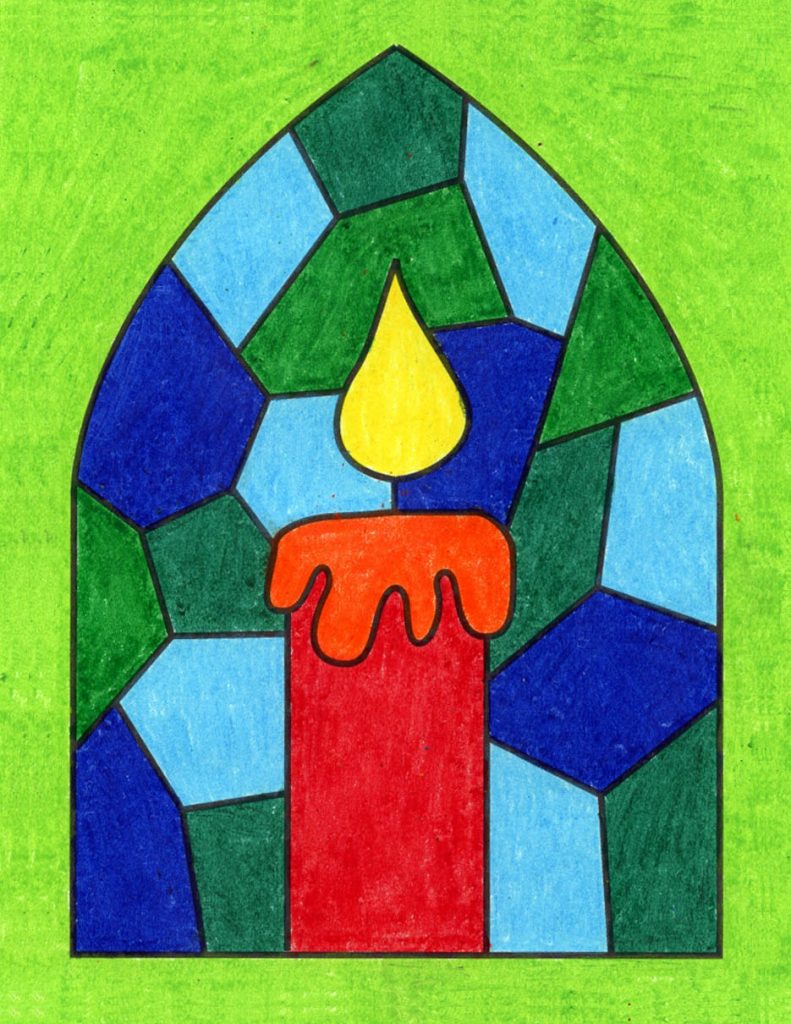 Use the Button below to Download a PDF Tutorial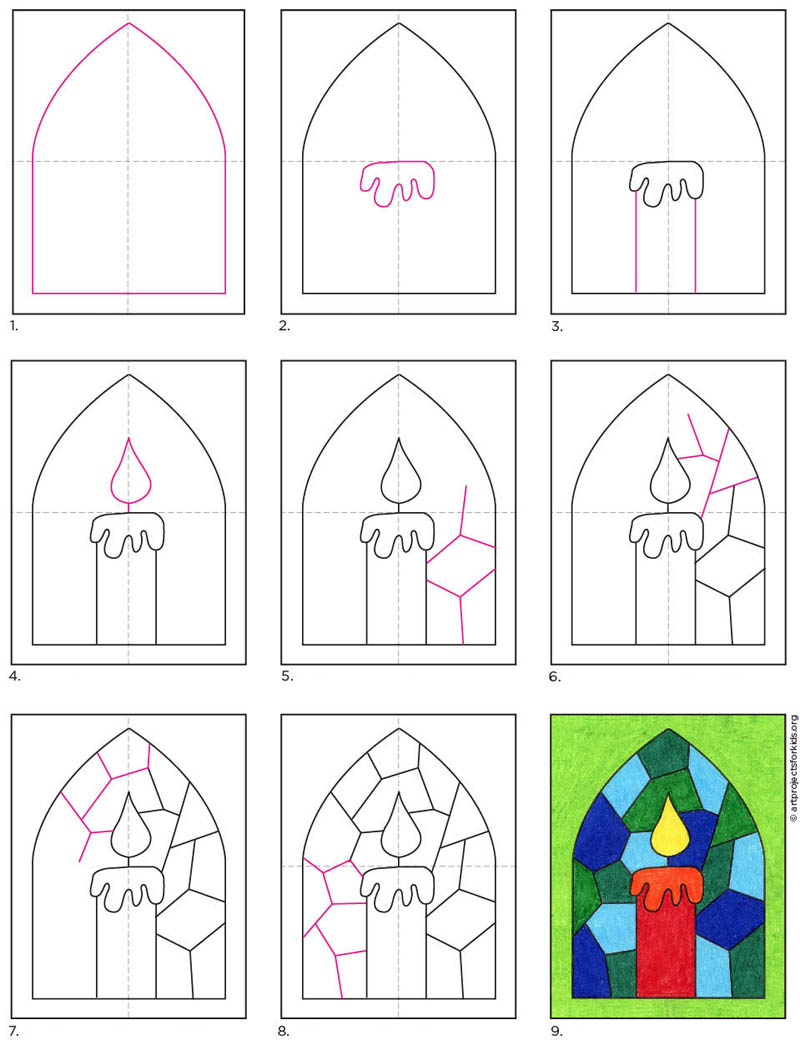 Pin me to your Pinterest Board!
Candle Coloring Page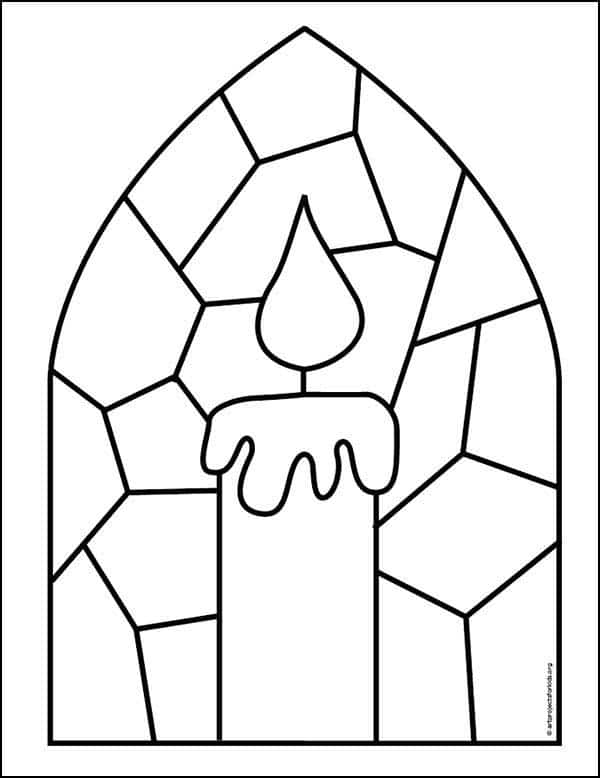 Materials for a Candle Drawing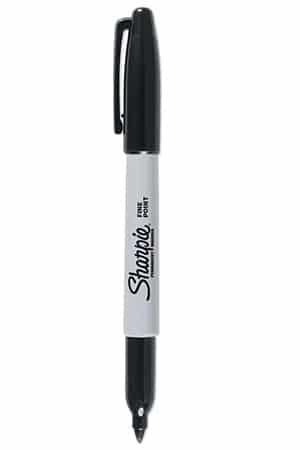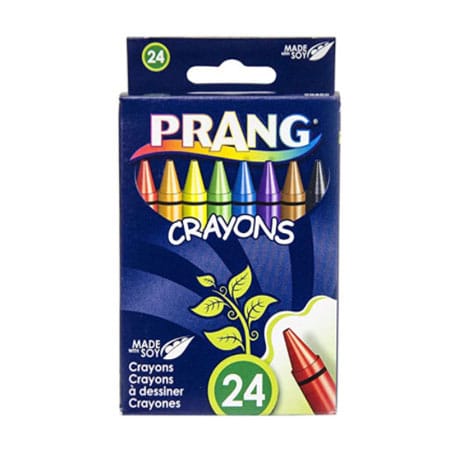 How to Draw a Candle Step by Step
Time needed: 40 minutes.
Candle drawing step by step
Draw a window frame.

Start the candle with the melting wax.

Add candle sides below.

Draw a large flame above.

Start drawing "Y" shapes.

Some can be on their sides.

Continue making more Y shapes all around.

Make sure all the shapes are closed spaces.

Trace the drawing with a marker and color.
Another Candle Tutorial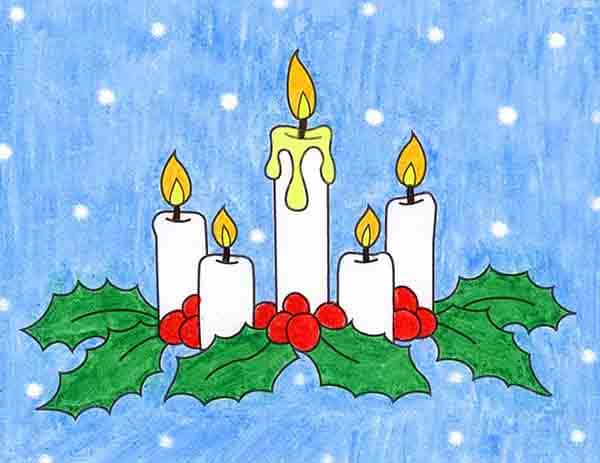 Use the Button below to Download a PDF Tutorial
Pin me to your Pinterest Board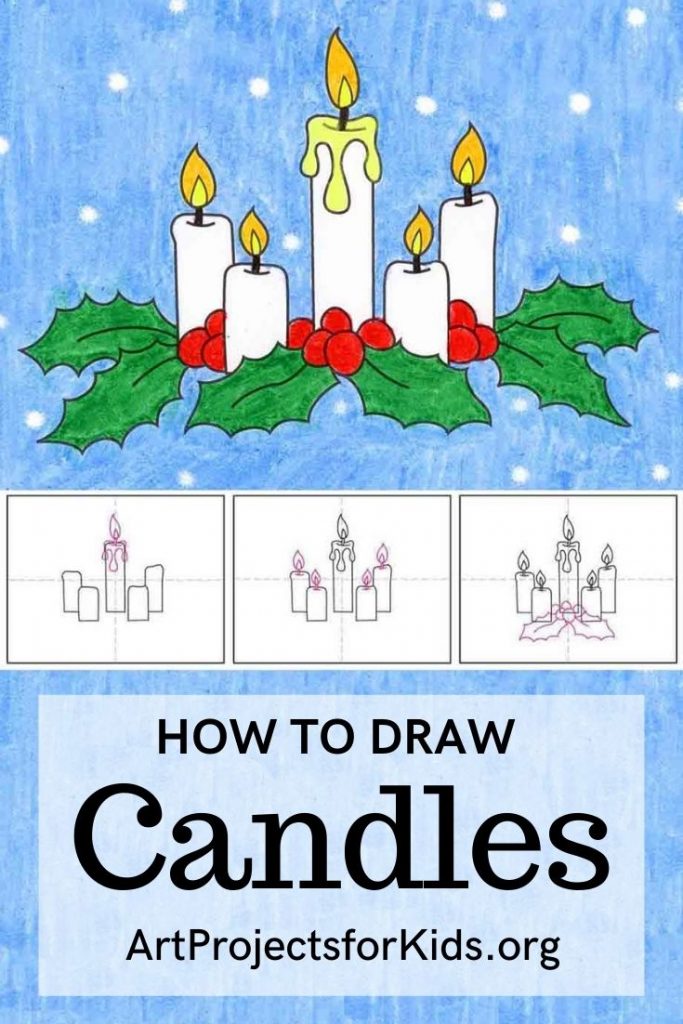 Christmas Candles Coloring Page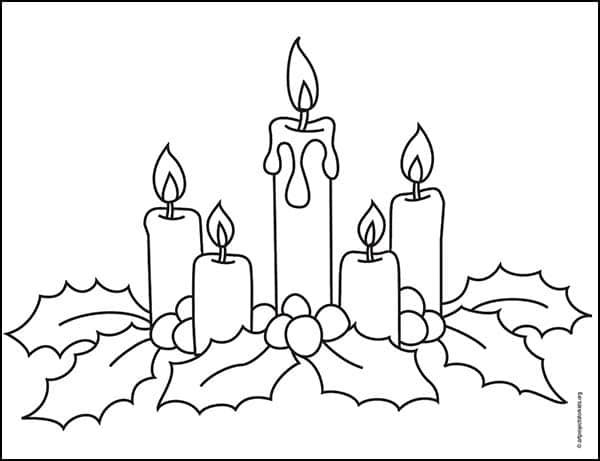 More fun Christmas Drawing Ideas