Learn how to draw Christmas Bells, then arrange them with some ivy and a bright red bow for a very pretty holiday picture.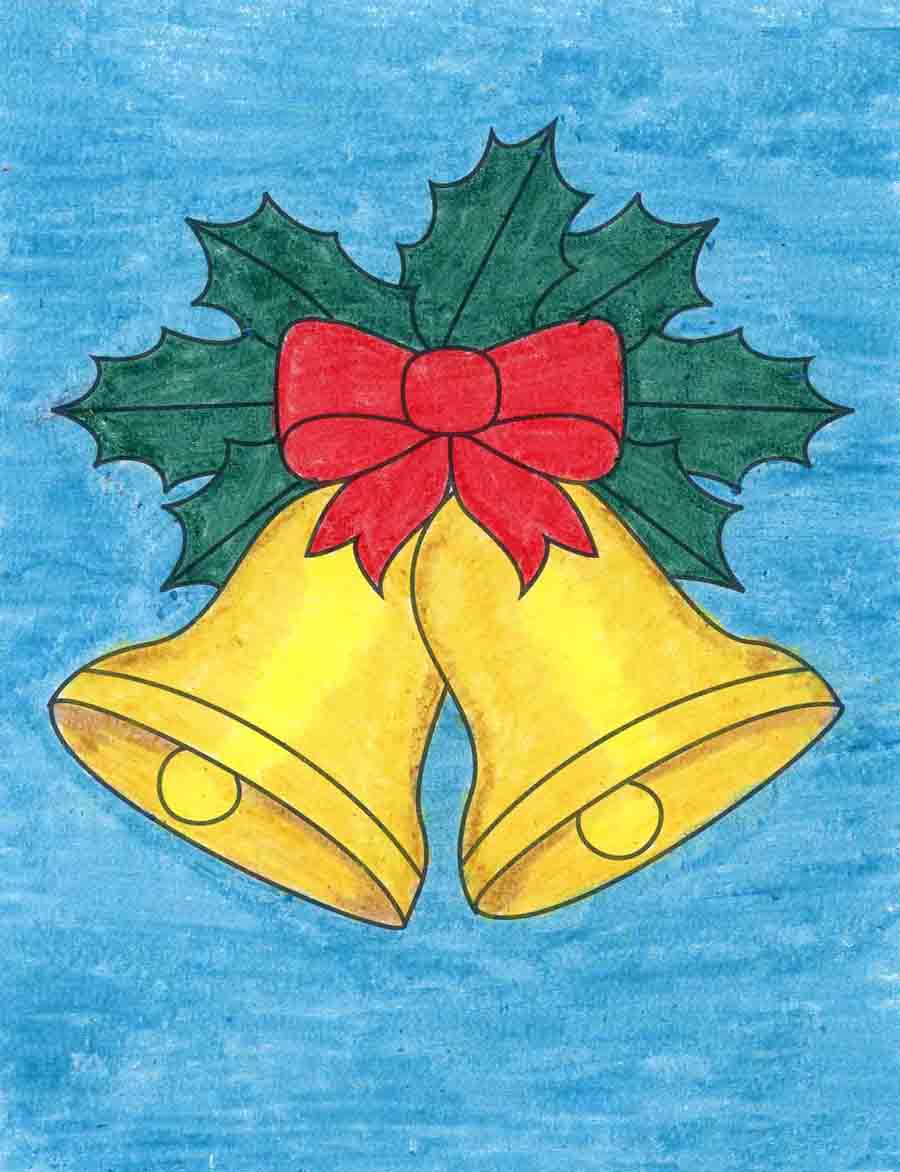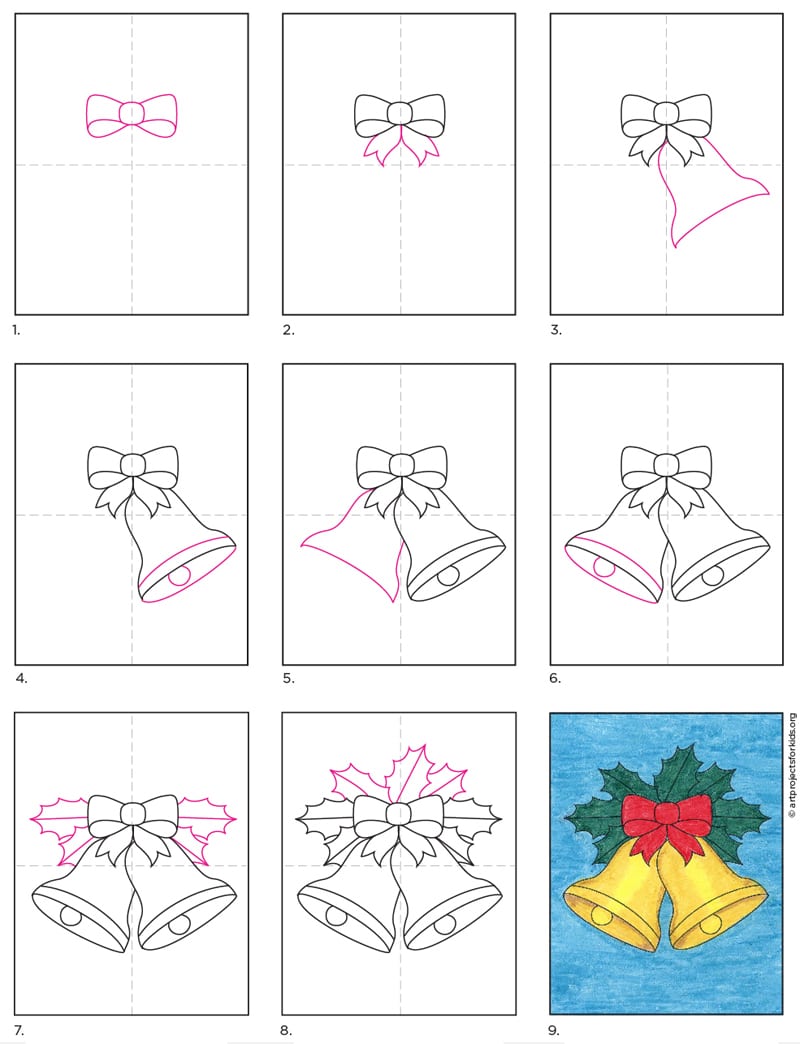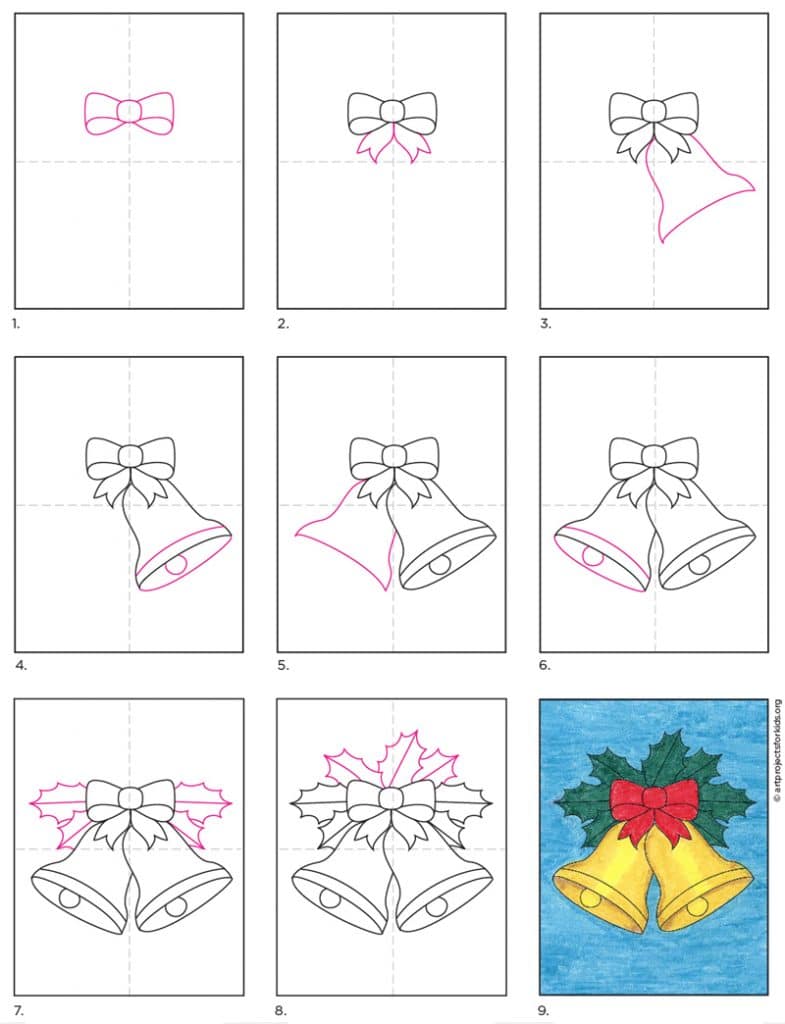 Bells and Christmas have a long standing history together. From church bells that ring at midnight on Christmas Eve to the sound of sleigh bells in the snow, the sounds of bells and Christmas are a cherished memory for many.  In many parts of the country today, the ringing of bells can still be heard every Sunday, and throughout the rest of the year for various religious celebrations – one of the most popular of course, being Christmas.
This tutorial will show students how to draw a pair of Christmas bells, and then color them to add some dimension. Shades of yellow do the job particularly well (even if just using crayons) as they can add a natural looking shine.
To add some art fundamentals to the lesson, this drawing is also a good example of BALANCE, one of the Principles of Design. While not being completely symmetrical, all the shapes on one side are also on the other, creating a very visually balanced work of art.
MATERIALS
Drawing paper
Black marker
Crayons
DIRECTIONS
Time needed: 25 minutes.
How to Draw Christmas Bells
Start with a symmetrical bow.

Add the ribbon ends below.

Draw a bell on the right.

Finish the bottom bell details.

Draw a bell on the left.

Finish the bottom bell details.

Start the leaves in the back.

Finish the leaves in the back.

Trace with marker and color.