Below you'll find an easy step-by-step tutorial for how to draw a Bell and Bell Coloring Page.
Bells and Christmas have a long standing history together. From church bells that ring at midnight on Christmas Eve to the sound of sleigh bells in the snow, the sounds of bells and Christmas are a cherished memory for many. In many parts of the country today, the ringing of bells can still be heard every Sunday, and throughout the rest of the year for various religious celebrations.
This tutorial will show students how to draw a bell, add another behind it, and then color to add some dimension. Shades of yellow do the job particularly well (even if just using crayons) as they can add a natural looking shine.
To add some art fundamentals to the lesson, this drawing is also a good example of BALANCE, one of the Principles of Design. While not being completely symmetrical, all the shapes on one side are also on the other, creating a very visually balanced work of art.
Pin me to your Pinterest Board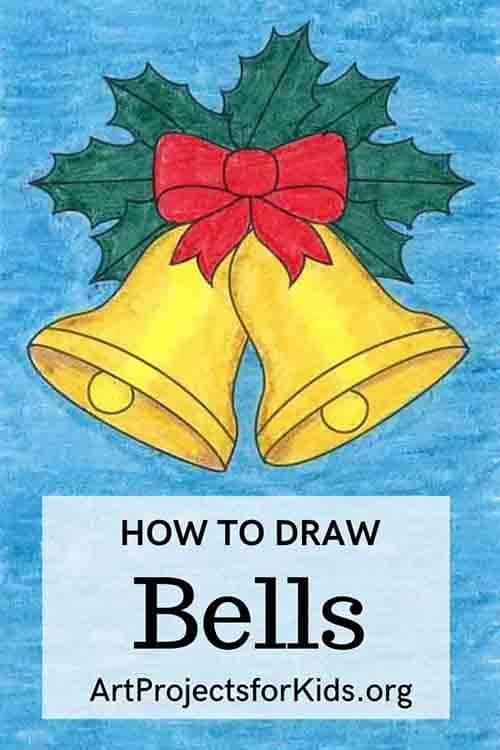 Use the Button below to Download a PDF Tutorial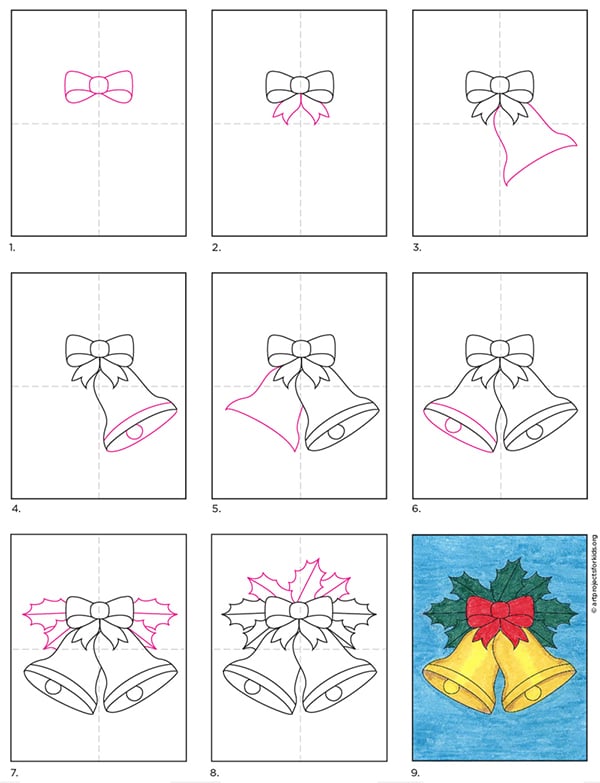 Christmas Bells Coloring Page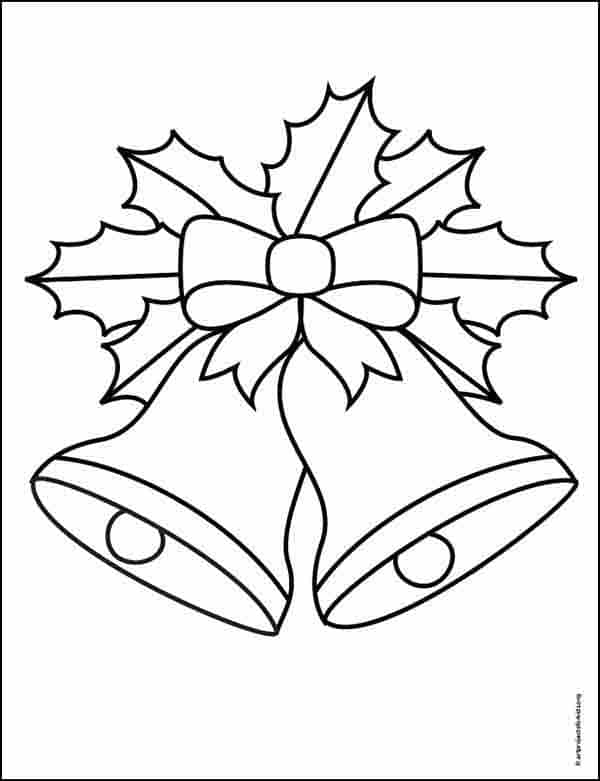 Materials for a Bell Drawing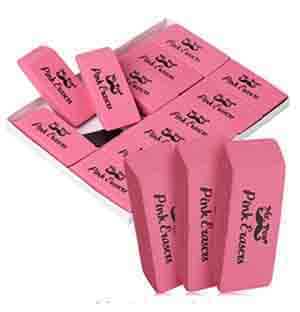 Eraser. Large ones you can hold in your hand do a much better job than just the pencil tip erasers, especially when erasing leftover pencil lines after tracing.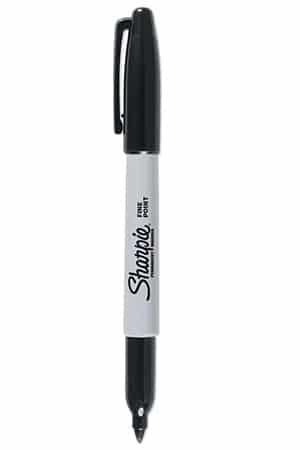 Black Sharpie Marker. These fine point permanent marker pens make nice black outlines, have a good tip for coloring, and never bleed when they get wet. Use them with good ventilation and add extra paper underneath to protect your tables.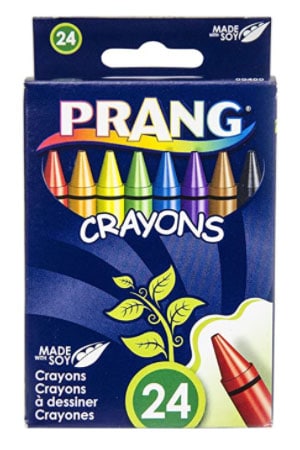 Prang Crayons. These are a bit softer than other crayons so they sometimes look like oil pastels. They also have a some nice brown shades that Crayola does not have unless you buy their larger boxes.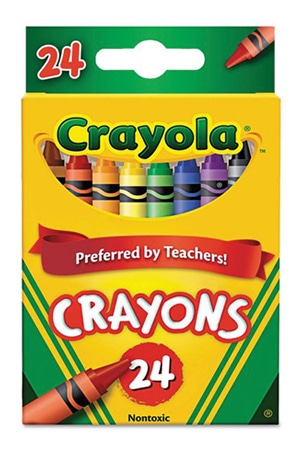 Crayola Crayons. The reliable brand that always works well. The 24 pack has some of my favorite golden orange and yellow colors that seem a bit richer and warmer than the ones Prang has.
Step by Step Directions
Time needed: 25 minutes.
How to Draw Bells in 9 Easy Steps
Start with a symmetrical bow.

Add the ribbon ends below.

Draw a bell on the right.

Finish the bottom bell details.

Draw a bell on the left.

Finish the bottom bell details.

Start the leaves in the back.

Finish the leaves in the back.

Trace with marker and color.