Learn how to draw a Candy Cane with this easy step by step tutorial. A pretty bow will add some extra holiday color.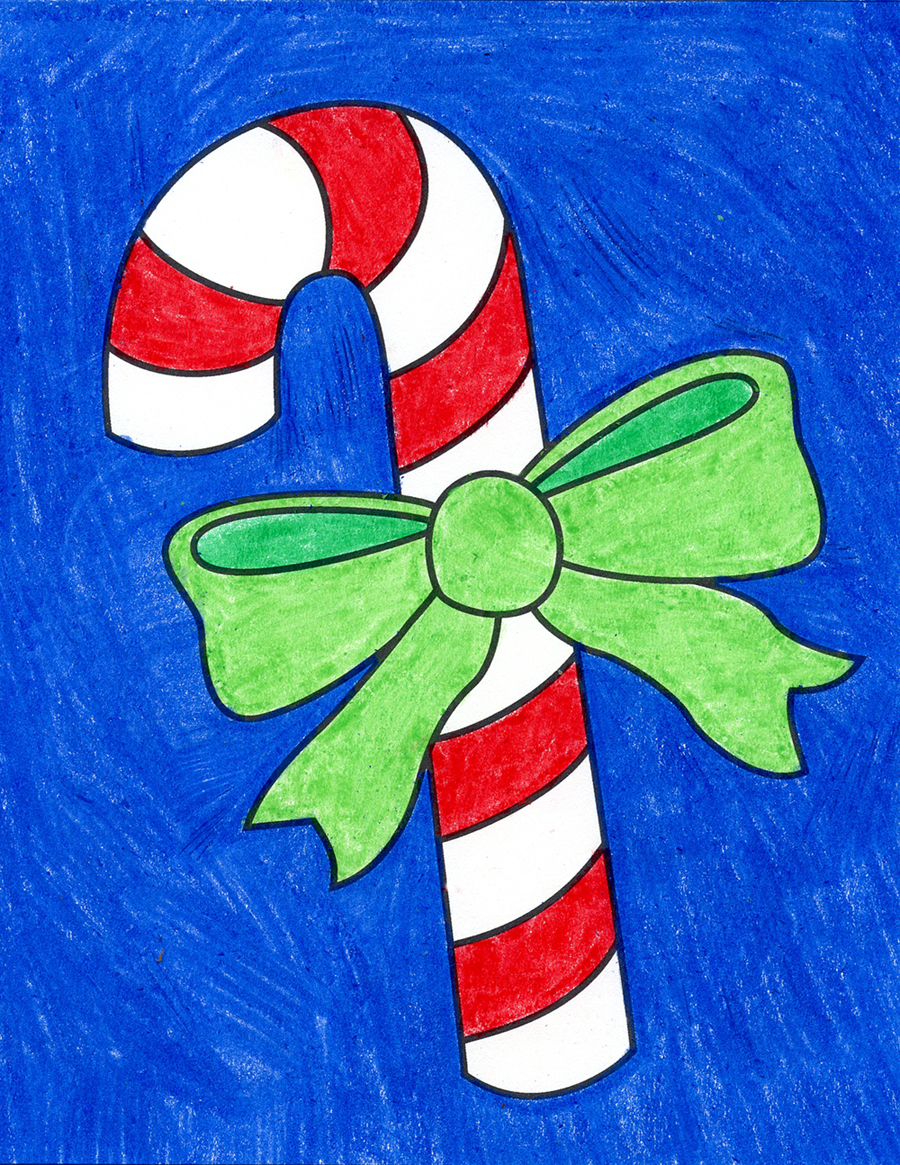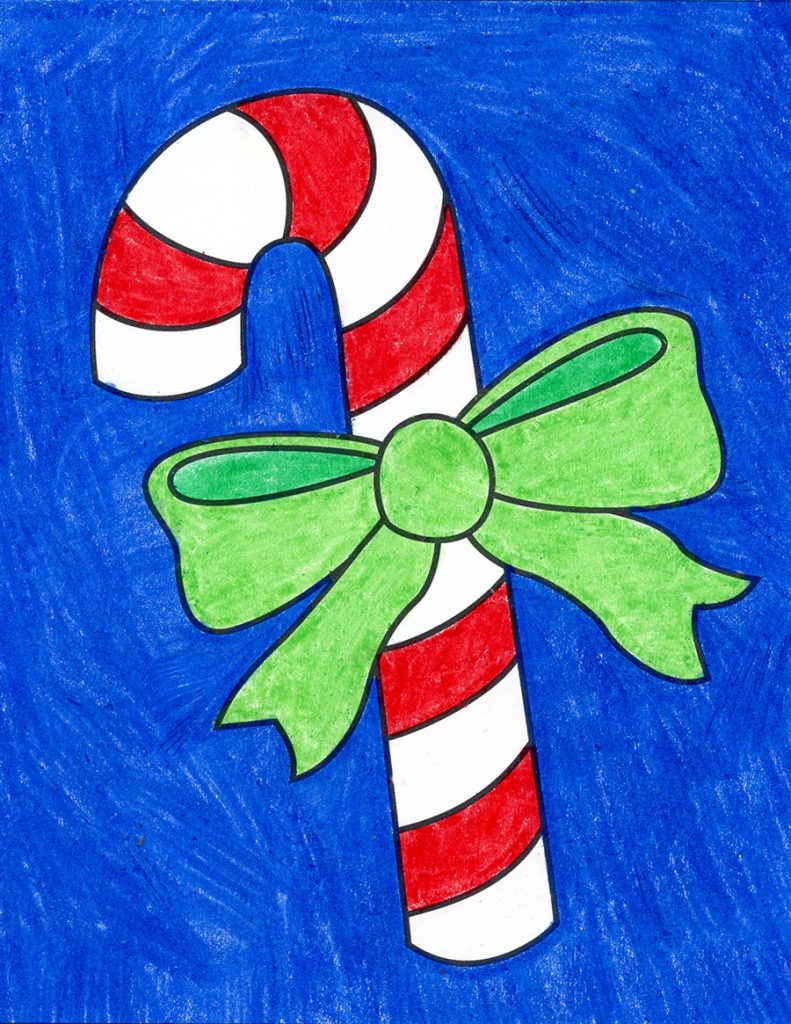 The basic candy cane shape is pretty easy to draw, but this tutorial will share some tips on how to make it look picture perfect.
First the cane shape needs to be as large as space allows, and the width even from one end to the other. Second, the stripes will make the cane look round (instead of flat) if they have a gentle curve to them. Third, a very fat bow with wavy ribbon will add a final festive look and a bit more color too.
For those learning about the Elements of Art, this simple drawing can show the power that lines have to make something look dimensional. They keep this candy cane from looking like it was cut out of paper, but instead, perhaps drawn from real life!
MATERIALS
Drawing paper
Black marker
Crayons
DIRECTIONS
Time needed: 25 minutes.
How to Draw a Candy Cane
Draw a very large candy cane.

Start the ribbon with a circle.

Draw two bow shapes.

Add the ribbons below.

Draw the inside edges of bows.

Start the candy stripes.

Continue the stripes to the ends.

Erase the gray cane lines.

Trace with marker and color.