Learn how to draw a Gingerbread House with my step by step tutorial, which includes a few tips on how to make it look dimensional.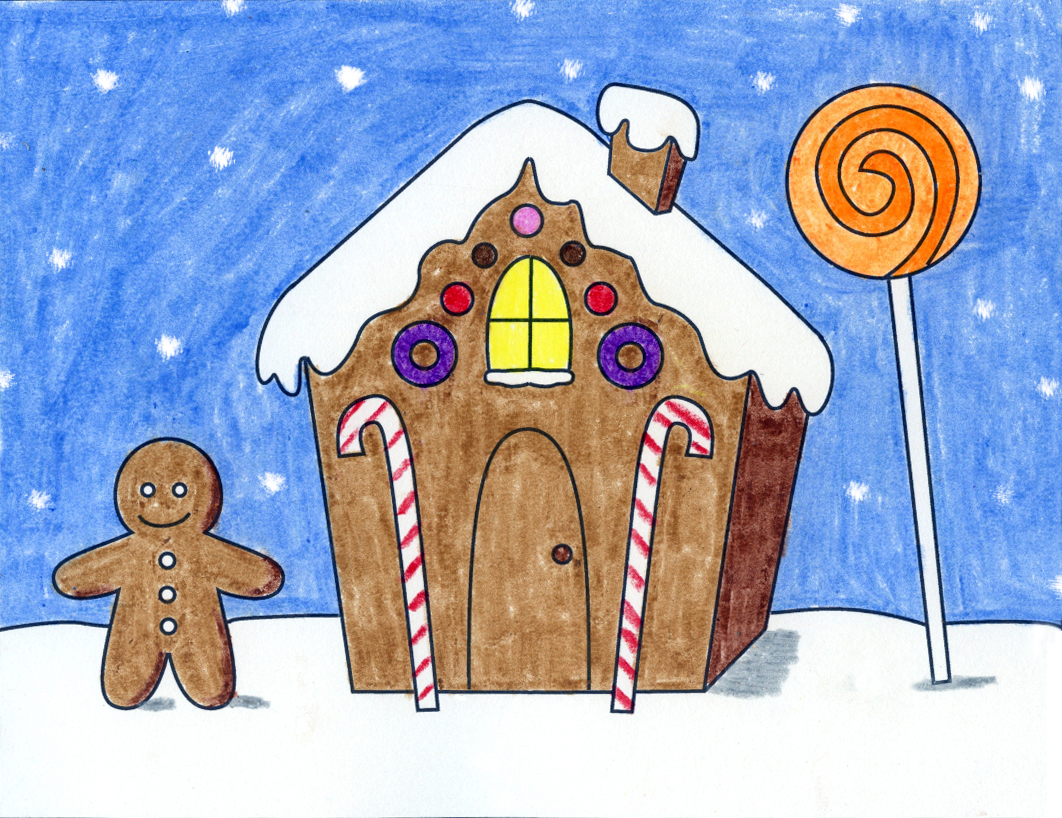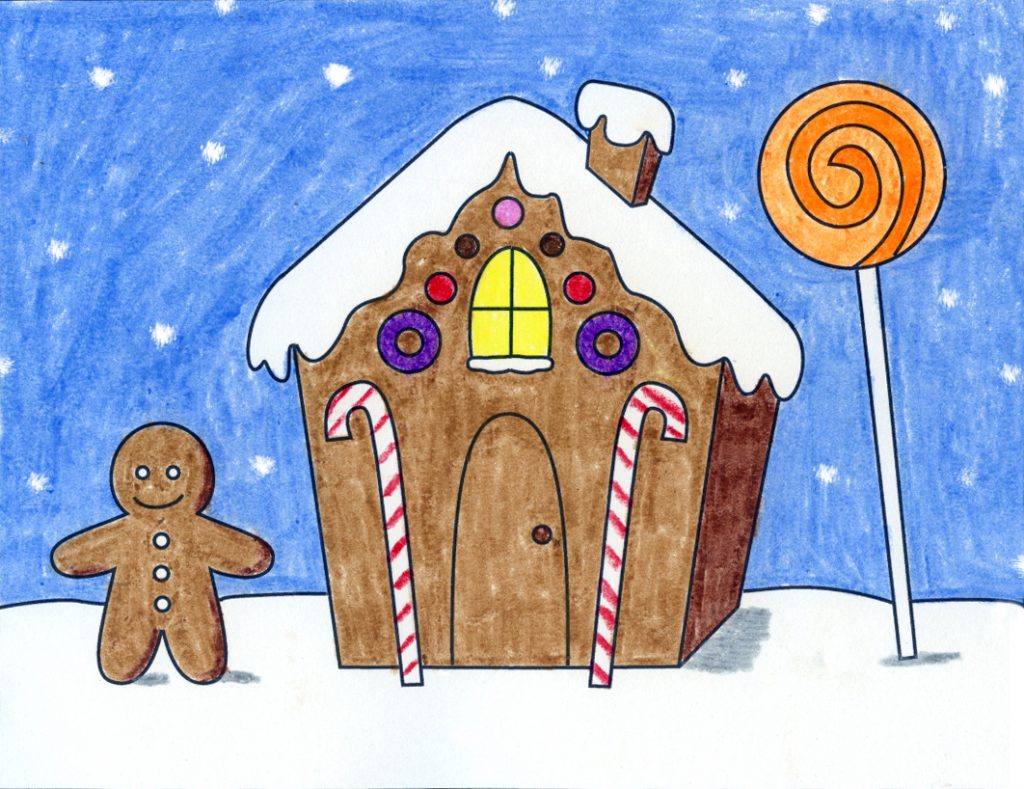 This Gingerbread House project keeps all the simplicity of an easy to draw house, but includes just a few extra touches to make it look more real.
An added side of the house gives it some depth, and a little man and candy in the yard make for some extra color too.
Older students might also enjoy including a few shadows as shown. It only takes a bit of gray to make the shapes really stand out in the white snow.
MATERIALS
Drawing paper
Black marker
Crayons
DIRECTIONS
Time needed: 45 minutes.
How to Draw a Gingerbread House
Draw a basic house shape.

Add a side to the house and a door.

Draw sine dripping snow.

Erase lines and add two candy canes.

Draw a small window.

Add the candy decorations.

Draw a chimney and a large lollipop.

Add a gingerbread boy and horizon line.

Trace with marker and color.