Below you'll find an easy step-by-step tutorial for how to draw a Ship and a Ship Coloring Page. It also works for a pretty good looking Mayflower ship too.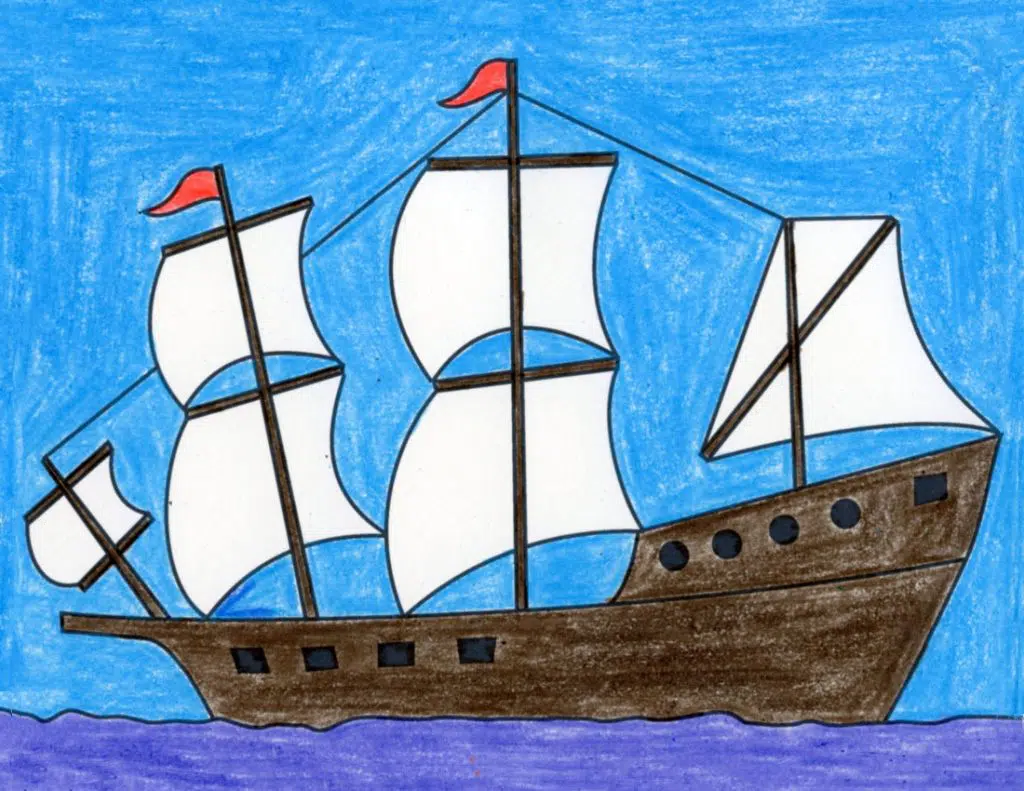 If students enjoy studying the history of ships, they will probably enjoy drawing one too. Even though there are many different types, and some can get pretty complex, they do have lot in common too. Those that want to learn how to draw a ship that has the really old look, with wind in its sail, can follow this easy step by step tutorial.
In real life, many of the masts are layered, and that can get complicated to draw really quickly. If students just draw the poles first, and then the masts that are attached to them, they can can quickly get a lively looking drawing of a ship that appears to be sailing along in the water. The do make quite a sight in real life, so it's always fun to create a drawing that looks like the real thing!
Use the Button below to Download a PDF Tutorial
Pin me to your Pinterest Board!
Ship Coloring Page
Materials for a Ship Drawing
Black Sharpie Marker. These fine point permanent marker pens make nice black outlines, have a good tip for coloring, and never bleed when they get wet. Use them with good ventilation and add extra paper underneath to protect your tables.
Prang Crayons. These are a bit softer than other crayons so they sometimes look like oil pastels. They also have a some nice brown shades that Crayola does not have unless you buy their larger boxes.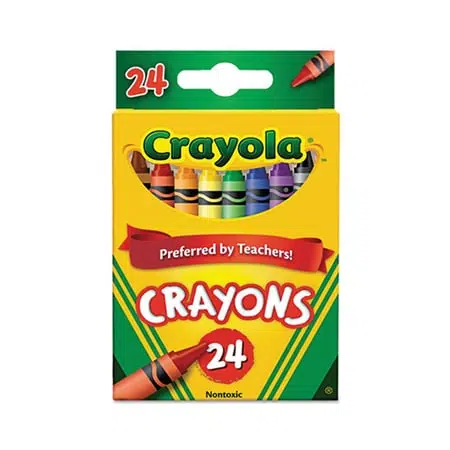 Crayola Crayons. The reliable brand that always works well. The 24 pack has some of my favorite golden orange and yellow colors that seem a bit richer and warmer than the ones Prang has.
Step by Step Directions to Draw a Ship
Time needed: 45 minutes.
How to Draw a Ship
Draw the water line.

Start the bottom of the ship.

Add an extra layer to the right side.

Draw the mast poles.

Add the yard poles.

Draw the attached masts.

Add the connecting ropes and flags.

Finish with the windows.

Trace with marker and color.
Mayflower Clipart
Mayflower Craft Project