Learn how to draw a tree with this easy step by step tutorial. Students get good tree drawing practice by seeing how the branches connect.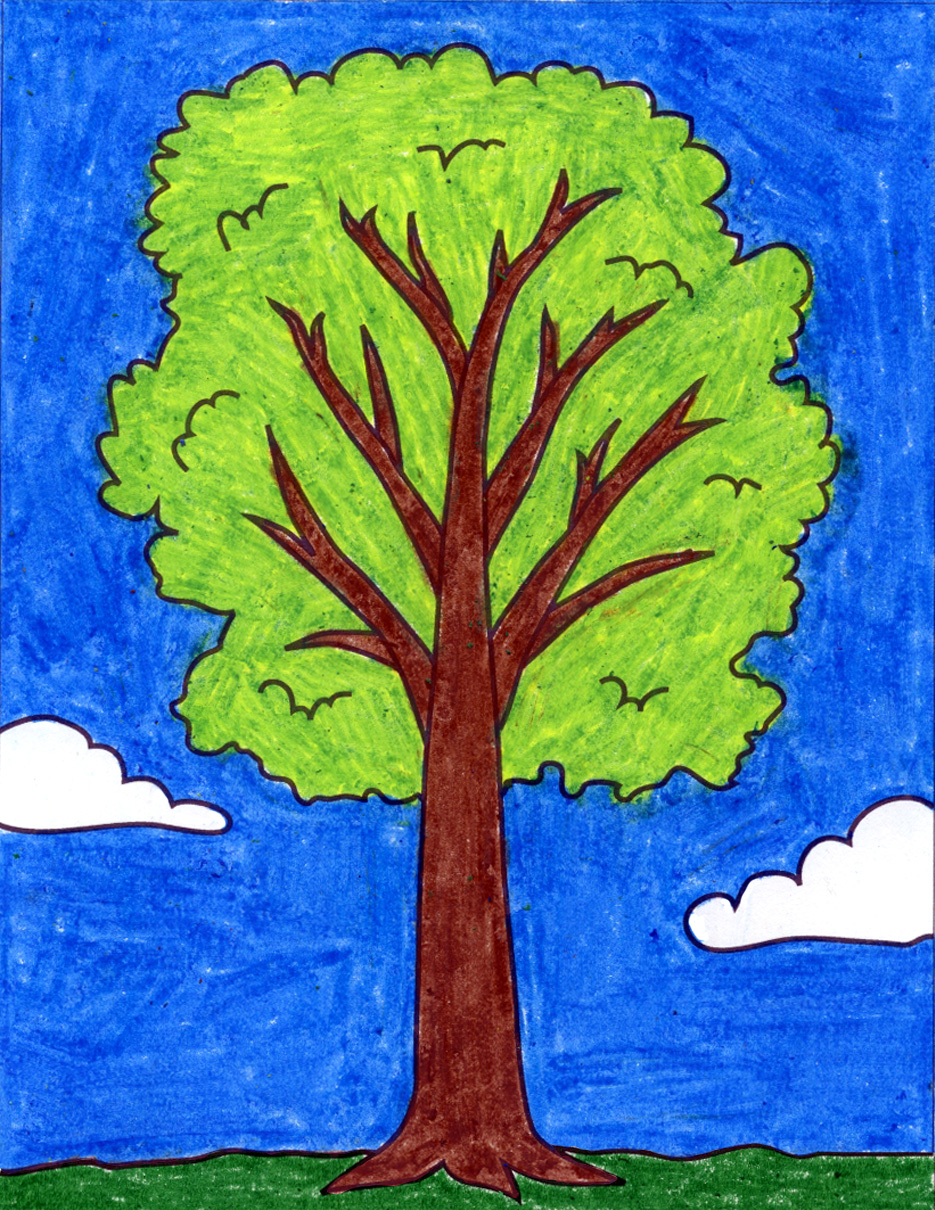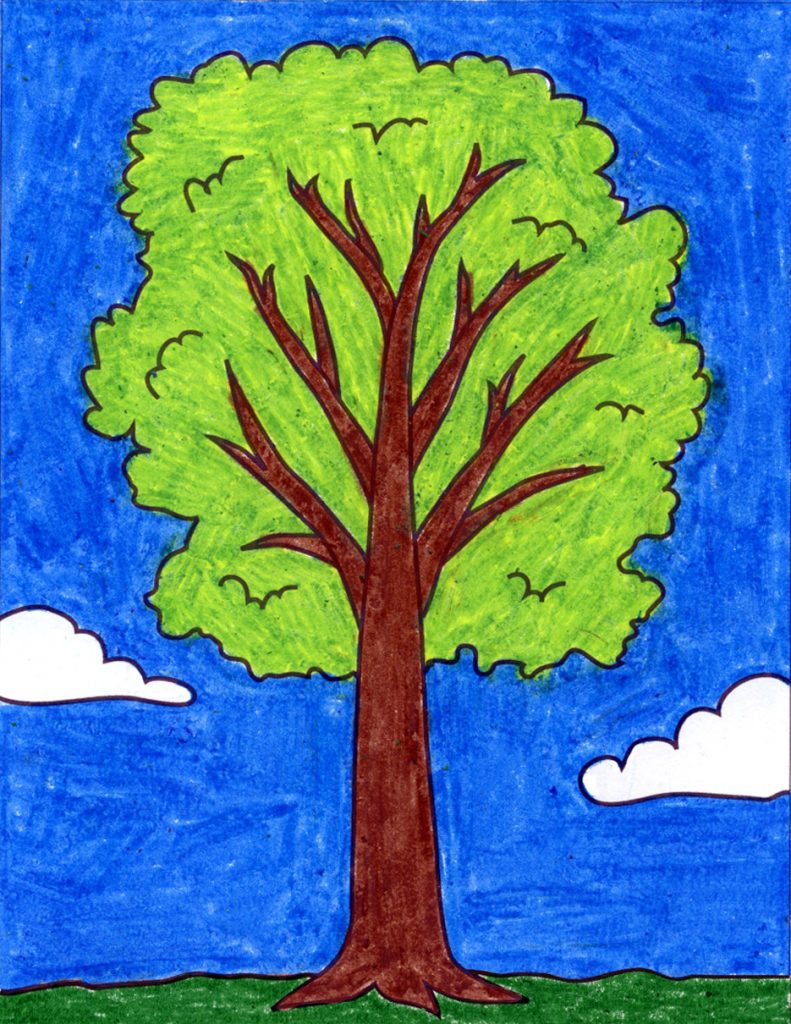 Drawing from real life is always going to include some of the best learning experience, especially for those interested in an art career. But when it comes to drawing trees, that's hardly practical or even possible for most students.
When drawing trees on their own though, most students will resort to just drawing the trunk of the tree and cap it with something like a cloud shape. Or if the trees are bare, then they draw lots of rectangles that look more like boards instead of branches.
This tutorial will hopefully have them draw a tree with more structure, with random but balanced thinning limbs coming from a wide and sturdy trunk. All of the branches could be exposed, or they could cover up some spots here and there too.
Either way, I'm pretty sure just getting them to think more about how the tree shape changes from the trunk to the tips of the branches will put their tree drawing skills on a whole new level.
MATERIALS
Drawing paper
Black marker
Crayons
DIRECTIONS
Time needed: 30 minutes.
How to Draw a Tree
Draw one side of the tree.

Add the other side.

Turn it into a Y shape.

Draw two larger branches below.

Draw two more branches below.

Add random shorter branches.

Draw a bumpy tree line around it.

Add details, ground and clouds.

Trace with marker and color.
More Tree Projects