Here's how to draw a tree in nine easy steps. Learning to draw split branches will make your trees will look much more life like.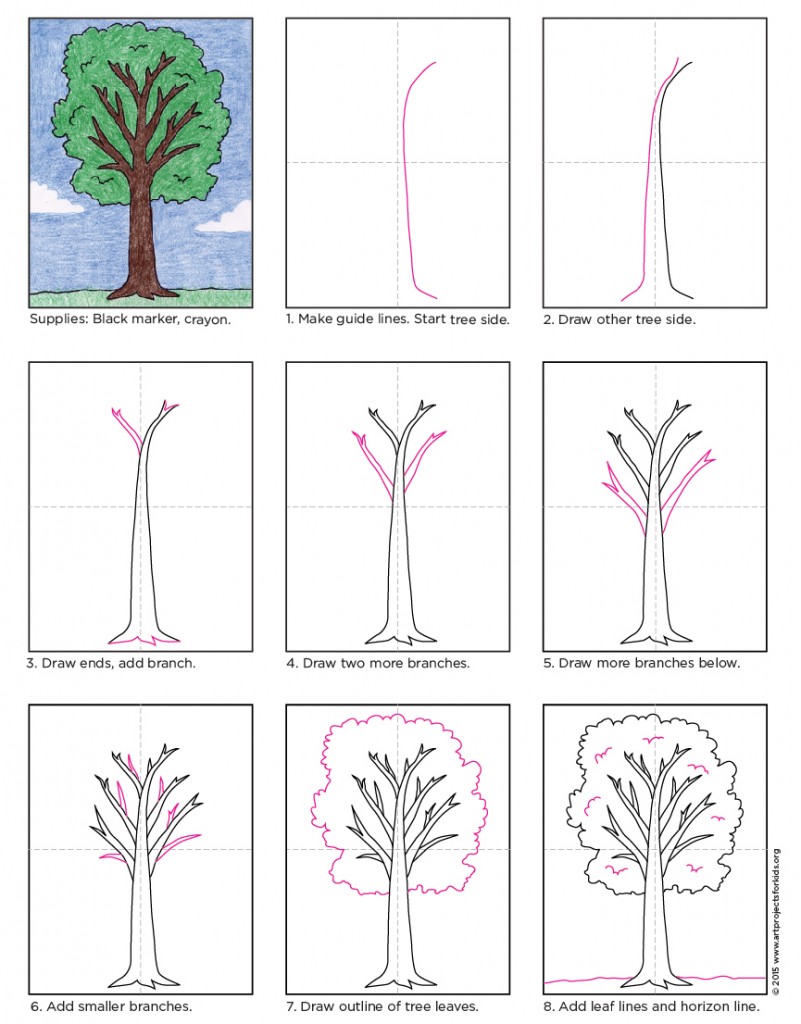 Make sure the branches are all skinnier than the trunk, and then have pointy ends. For some reasons, the students I had tended to draw trees that looked more like planks with blunt ends.
All I know is if a few principles are kept in mind, anyone can draw a tree that looks real. Whether they are sitting in front of one or not.

LIKE THIS DRAWING PROJECT?
For more easy drawing tutorials like this one, please see my popular How To Draw ebook in my PDF Shop.
It's a collection of 200 step-by-step tutorials that are simple and easy to understand for beginner artists.
MATERIALS
Drawing paper

Black marker
Crayons
DIRECTIONS
Prep: Print tutorial for each student.
Draw guide lines on paper or fold in half to make creases.
Students follow the tutorial to draw the tree in pencil.
The tree is traced with a black marker.
The tree is colored carefully with crayons.
Art Projects for Kids
Average rating:
0 reviews