This fun fall drawing project was inspired by the amazing art of Loretta Grayson. With a little help from a template, young artists can make a fun circle grid tree just like hers!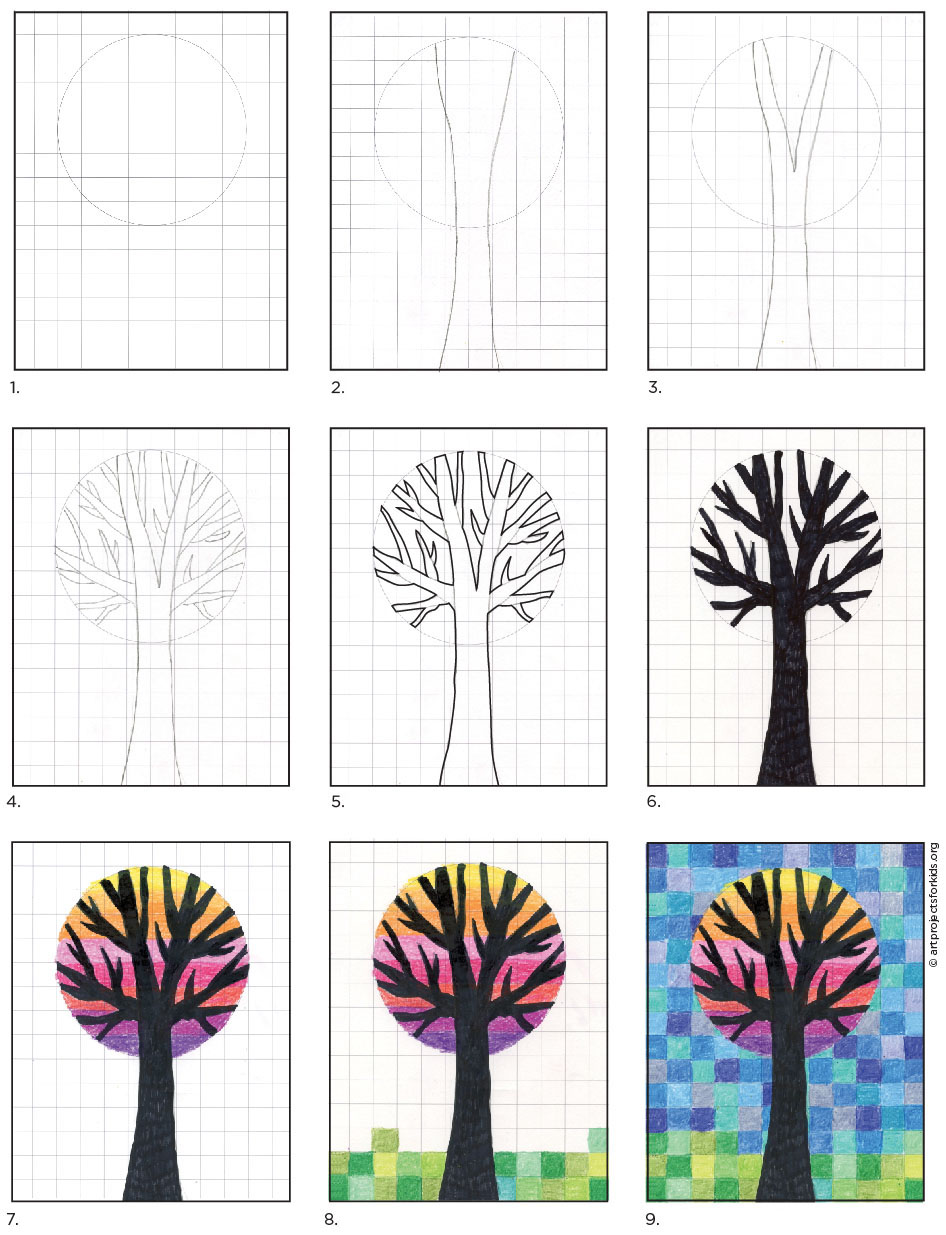 Thanks again to the amazing art of Loretta Grayson, who inspired this project. You can see more of her art here: rettgrayson. Her idea of a having a warm circle tree against a cool grid background is a really fun idea, and it has inspired many an art project.
I loved how Loretta's tree included a fun color lesson, the only catch was the project needed to start with a nice and neat grid. Older students might be able to make their own, but younger ones really needed to skip that step so they could start right in with their tree.
Good news! My PDF download includes a full size sample, step-by-step tutorial AND a grid template on page 3. Students can use all that saved time for neat coloring of all those boxes. The more solid they are, the nicer their finished grid looks.
MATERIALS
White card stock paper
Printed
Black Sharpie marker, fine tip
Crayola Crayons (the 152 set is best for lots of shades of blue and green)
DIRECTIONS
Time needed: 1 hour.
How to Draw a Grid Tree
Print the template on page 3.

Draw two tree lines as shown.

Add a V shape inside.

Draw more branches in the circle.

Trace with a black marker.

Fill the tree with a black marker.

Color the inside of the tree with warm colors.

Color the bottom with green squares.

Fill the sky with blue squares.
More Fall drawings…