This newspaper cat is one of my favorite paper collage for kids projects. The black marker shapes on the newspaper body creates such a graphic look.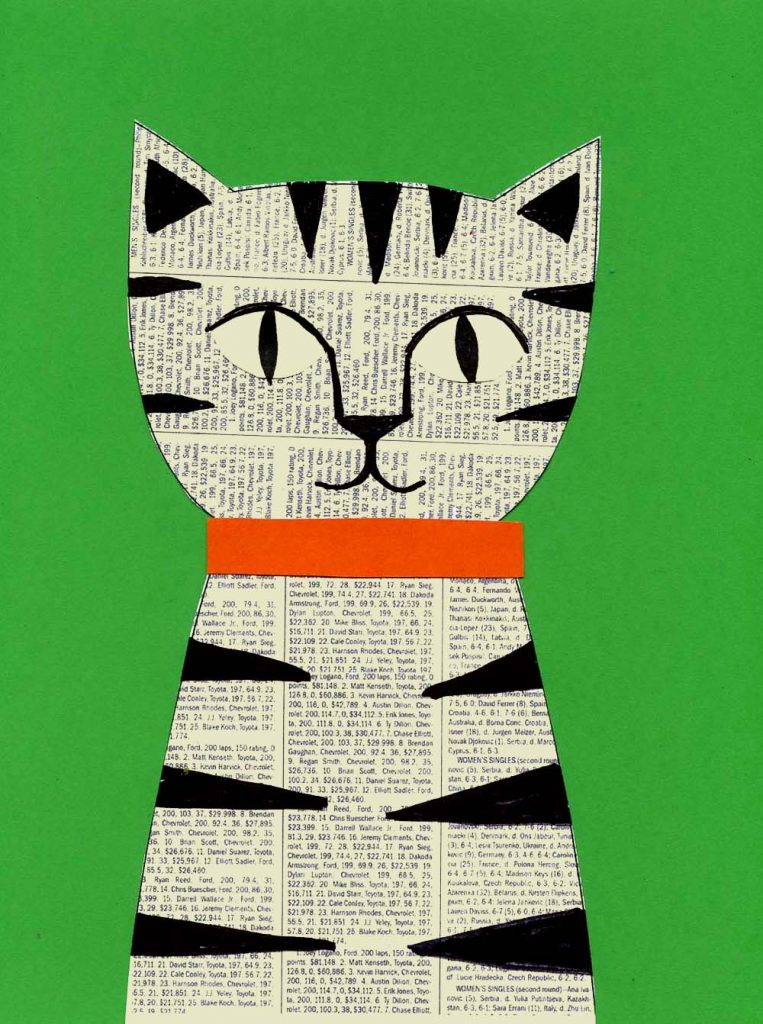 Drawing on newspaper is an idea that has been around for awhile. The benefit, aside from recycling of paper, is that you have an instant texture to whatever you are creating on it. Small type especially can even make a kind of overall "gray" look that would be hard to get if you were trying to draw it by hand.
That being said, using newspaper with young ones for lots of busy classes has a few drawbacks. It takes time to find it yourself, and if students were to look for it their own, it would take even longer, not to mention all the fingerprints going everywhere from the ink.
The solution? Use my handy-dandy PDF template to print as many as you need, on the paper of your choice (I recommend something yellowish for that aged look.)
The template linked below has the cat as an all on one piece, with dashed lines so students can get the benefit of tracing practice too. I used the page with the tail line included for pre-K students, and the one without for the kinders on up. That gave them a little more drawing practice and room to be creative (Skinny tail? Fat tail? Scared tail?)
For a great lead in, try reading the book "Henri's Scissors" by Jeanette Winter. It's a wonderful description of how Matisse fell in love with collage, after his ability to paint was gone. It's a sweet story and perfect for early elementary age students.
Pin me to your Pinterest Board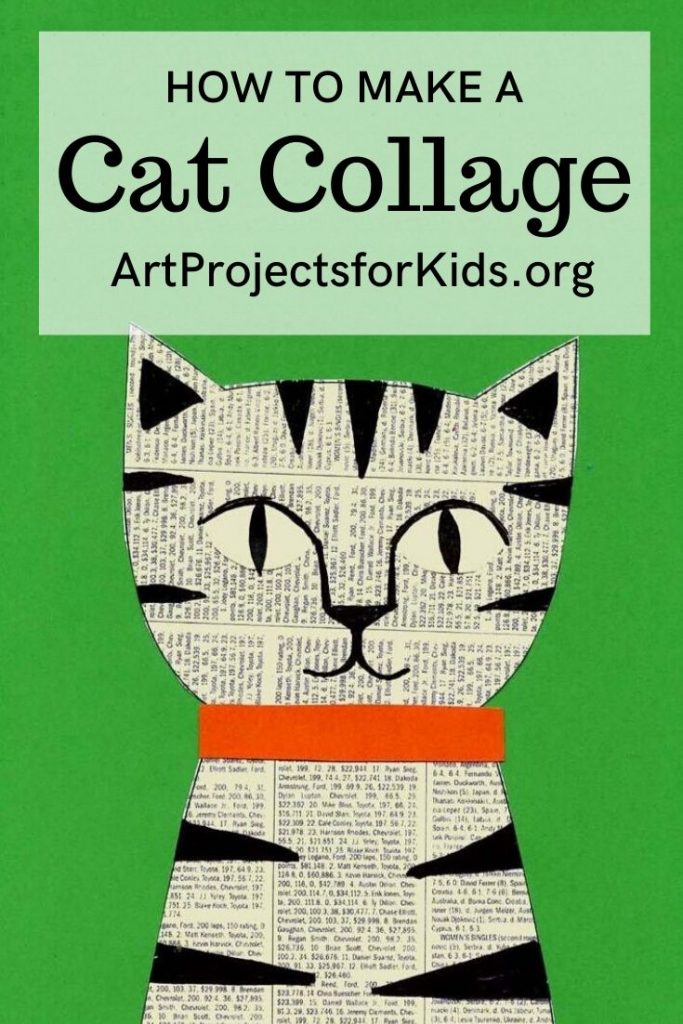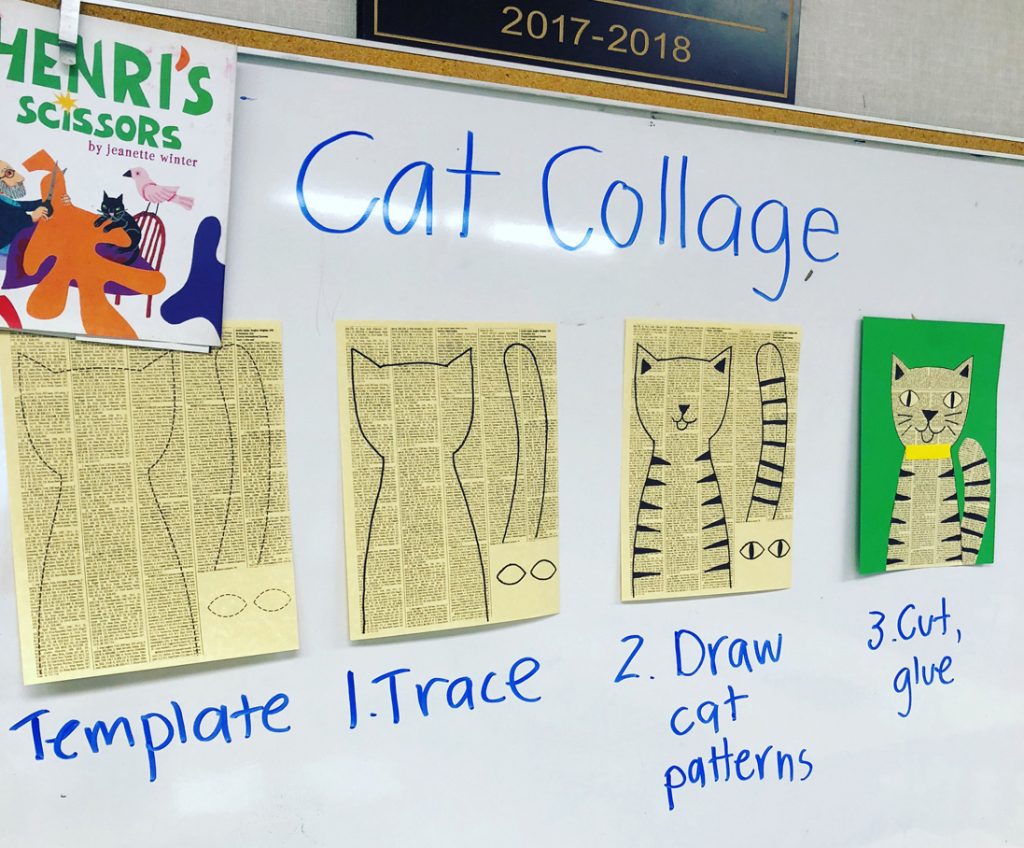 MATERIALS
Cream card stock paper for printing newsprint
Colored card stock paper for background
Markers, black
Glue sticks
Scraps of colored paper for collar
DIRECTIONS
Time needed: 45 minutes.
How to make a collage cat
Print template on cream colored paper.

Students trace the lines with a marker.

The cat is drawn and colored with the black marker.

Students cut out the cat, glue it down, and add a collar.
More Fun Collage Projects

SaveSave