This cute cat is one of my favorite paper collage for kids projects. I love the look of the black marker shapes on the newsprint body.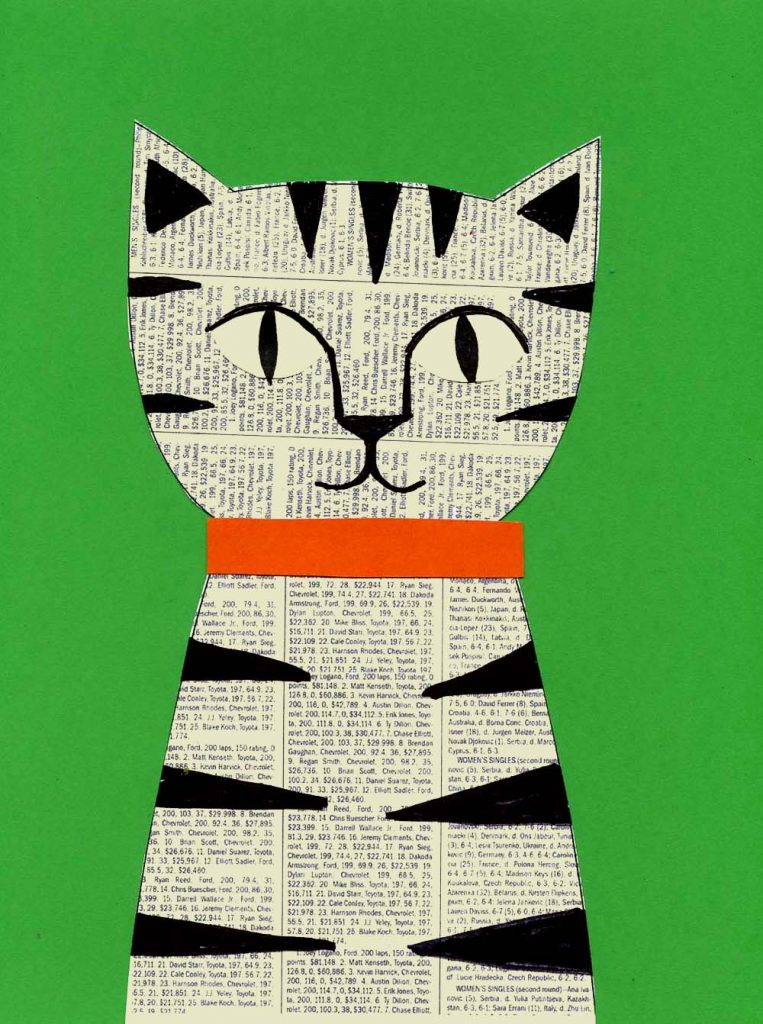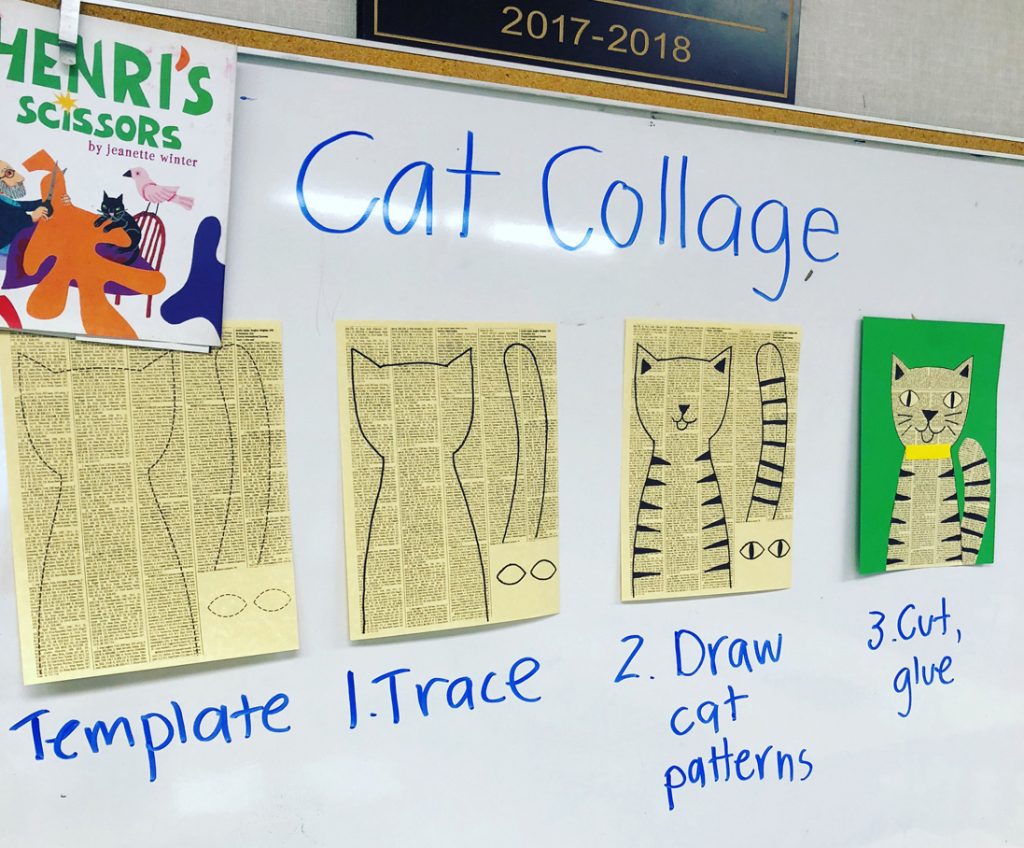 But how do you get lots of newsprint with nice small type, for lots and lots of students? Simple. scan some examples you like, and print your own.
My new template linked below has the cat as an all on one piece, with dashed lines so students can get the benefit of tracing practice too. I used the page with the tail line included for TK students, and the one without for the kinders on up. That gave them a little more drawing practice and room to be creative (Skinny tail? Fat tail? Scared tail?)
MATERIALS
Drawing paper for printing newsprint
Cardstock for background
Markers, black
Glue sticks
Scraps of colored paper for collar
DIRECTIONS
PREP: Print a Newspaper Cat PDF print on parchment or cream copy paper for each student.
Students trace the cat template and if needed, draw a tail.
The cat body patterns are drawn with a Sharpie and filled in to make lots of black shapes.
The eyes are cut and glued on the face, and the body and tail are glued to the card stock paper. A small rectangle is cut for a collar and glued in place.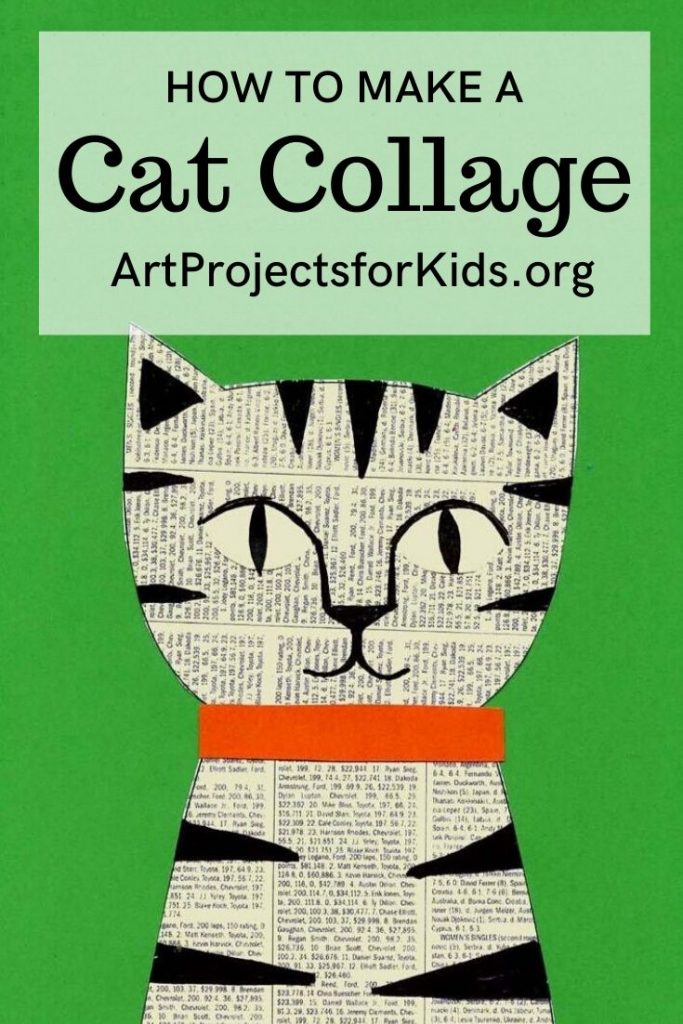 Save
Save
Save
Save
Save
Save
Save
Save
Save
Save
Save
Save
Save
Save
Save
Save
Save
Save
Save
Save
Save
Save
Save
Save
Save
Save
Save
Save
Save
Save
Save
Save