Save your old food magazines for this bug collage project. The shiny and colorful fruit, for example, has a whole new look when viewed as bug parts.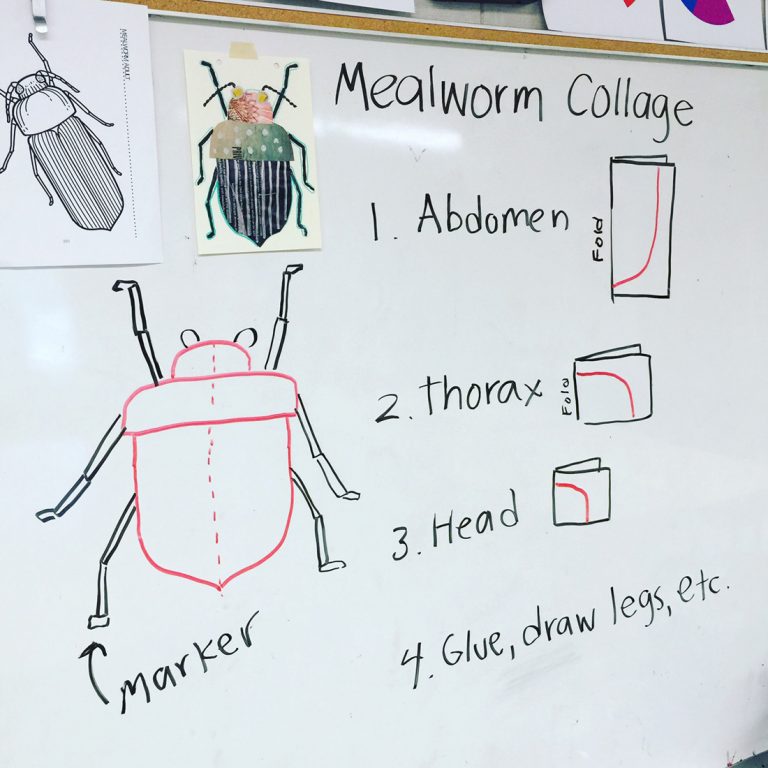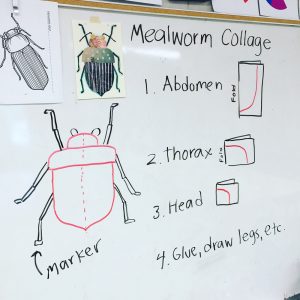 You can even mix in science to this project by referring to the body parts as head, thorax and abdomen.
MATERIALS
• Card stock paper, black
• Old magazines
• Scissors
• Glue stick
• Crayola Metallic Markers
DIRECTIONS
1. Students start by finding an image they want for their abdomen. They cut a square that is about the size they want, fold it in half, and cut half of an acorn bottom shape. It is glued to the paper.
2. Students repeat this process, finding images they want for their wings, thorax, and head. All are glued to the paper. Note: I kept the shapes simple for grades two and three, and added wings in my sample for grades four.
3. The legs and eyes are drawn with a metallic marker. Note that they are not just one straight line, but that they appear to have "elbows" and "toes" too.
4. More metallic lines may be added on top of the magazine shapes for so extra fun.