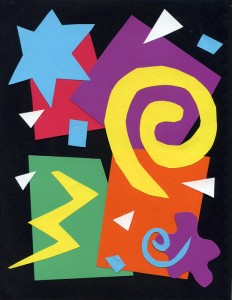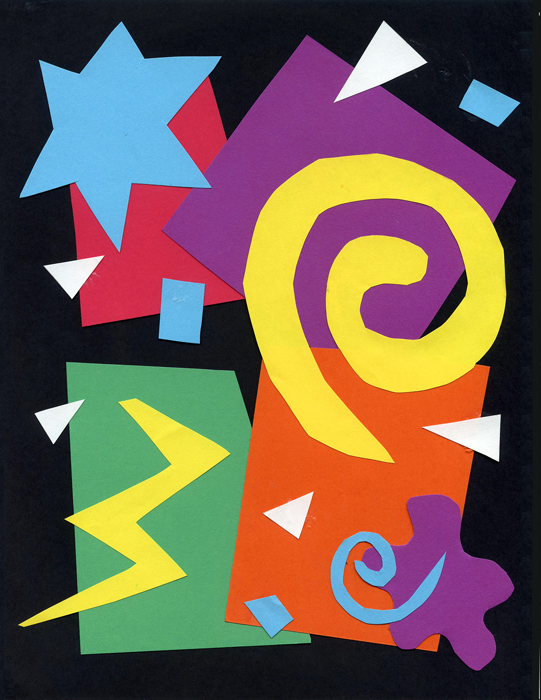 I've found a rather simple formula that will help students create their own Matisse collage. Henri Matisse was a French artist, known for his use of color. After losing the ability to paint late in life, he explored and mastered the art of paper cut outs. My experience is that most students aren't used to adding lots of layers to their art. This collage encourages them to place tiny shapes on top of medium shapes, on top of large shapes. The result is a fun free form look, which Matisse was famous for.

• View and download Matisse Collage Tutorial
MATERIALS
• Card stock paper, black
• Card stock paper, multi-colored
• Scissors
• Glue stick
DIRECTIONS
1. Print a tutorial for each student. The collage is started by cutting our four boxy type shapes. They are glued to a sheet of black card stock.
2. Large and medium type shapes are cut from the card stock and glued on top of the boxes in a balanced manner.
3. Small detailed pieces are cut and glued into the remaining spaces on the layout.
Save
Save