Matisse Art Project Collage
Make a Matisse art project by cutting out lots of colorful organic shapes, and then layering them to make an interesting collage.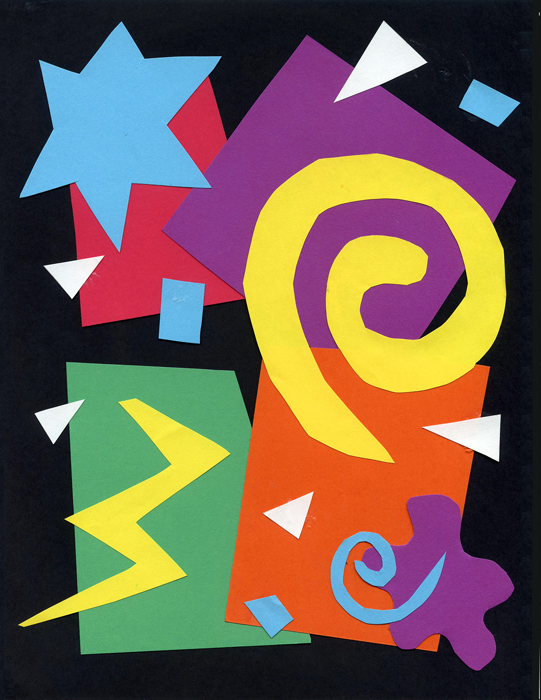 Matisse Collage Tutorial
Henri Matisse was a French artist, known for his use of color. After losing the ability to paint late in life, he explored and mastered the art of paper cut outs.
This collage project was inspired by some of Matisse's work and focuses on the variety and layering of his colorful organic shapes. Download the tutorial below to show students how they can create their own collage masterpiece.
Materials for Matisse Collage Project
• Card stock paper, black
• Card stock paper, multi-colored
• Scissors
• Glue stick
Directions to make a Matisse Collage
Time needed: 1 hour.
How to make a collage in the style of Henri Matisse
Cut about 4 blocks shapes from colored paper, overlap and glue.

Cut about 5 medium and large organic shapes and glue on top.

Cut about 8 small organic shapes and glue on top.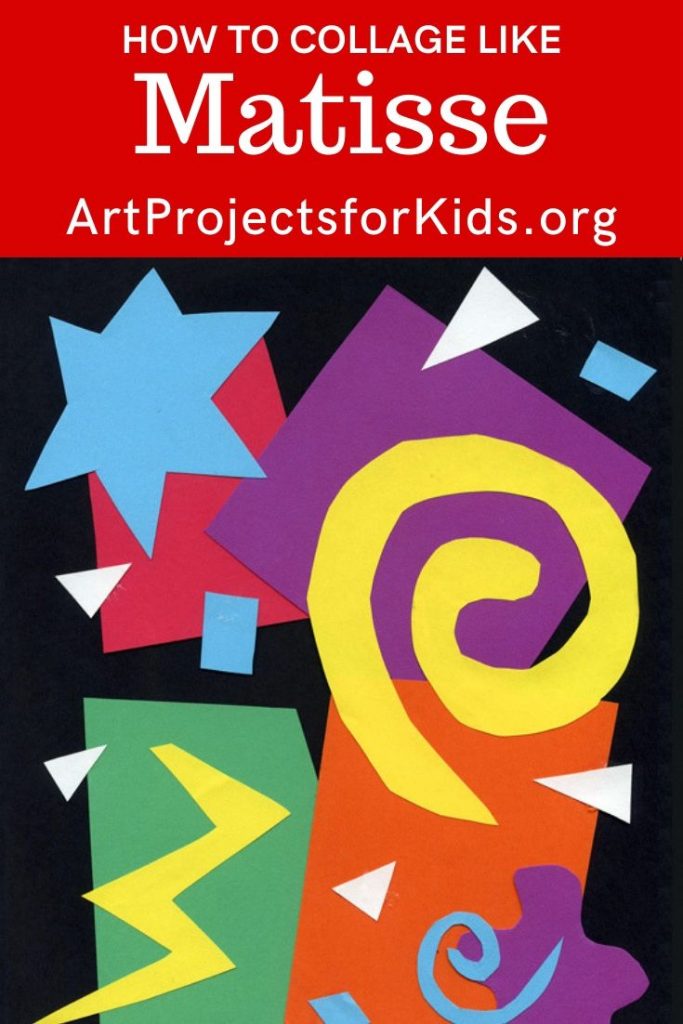 Save
Matisse Coloring Page
Save