Learn how to paint like Matisse by making a simple still life, adding lots of patterns, and then covering with pretty watercolors.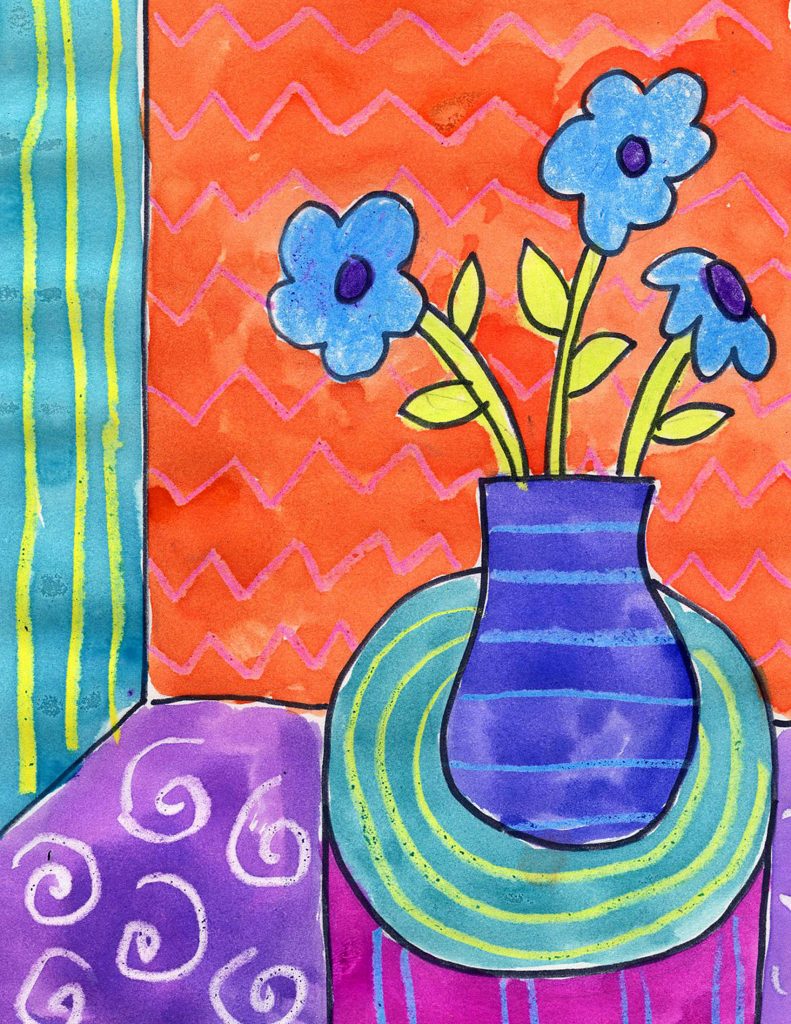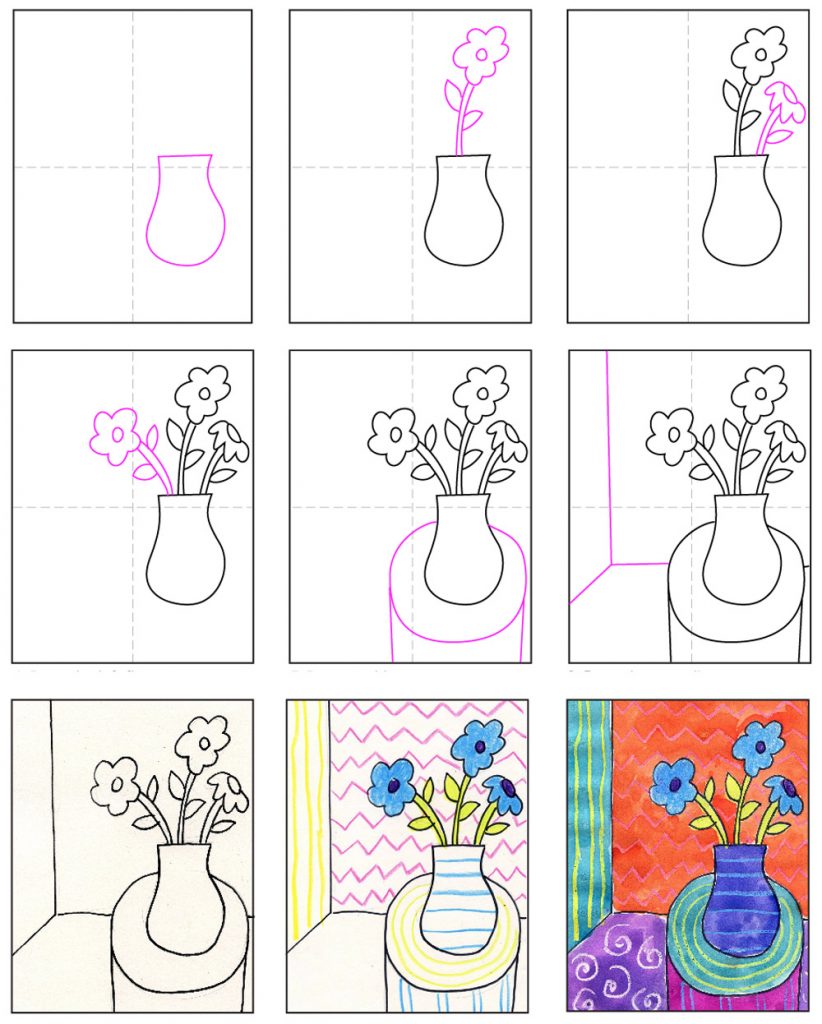 Henri Matisse was famous for his use of color in his paintings. In fact, he and Picasso (who were friends for a bit) were considered the best in the biz in their time.
In this simple watercolor resist project, students can not only learn a bit about the art history, they can also make use of four Elements of Art. They will need to use LINES to draw their still life SHAPES, add crayon lines with TEXTURE, and fill with bright COLORS. Four simple words, but they add so much to students art vocabulary, if they can say, "I like the patterns and texture in this work of art" instead of "I like this painting because it is pretty."
MATERIALS
• Draw like Matisse PDF (click to download)
• Watercolor paper
• Crayons
• Liquid watercolor paint
DIRECTIONS
Time needed: 1 hour.
How to Draw like Matisse
Draw a vase.

Add a center flower.

Draw the right flower.

Add the left flower.

Draw a table (with a flat, round view).

Add the wall and floor lines.

Trace with permanent black marker.

Make patterns with crayons (press hard!). Color the flowers.

Paint over the crayons with watercolor.
More Matisse Inspiration