Learn how to draw an easy tree by starting with a traced hand, and then turning the fingers into branches.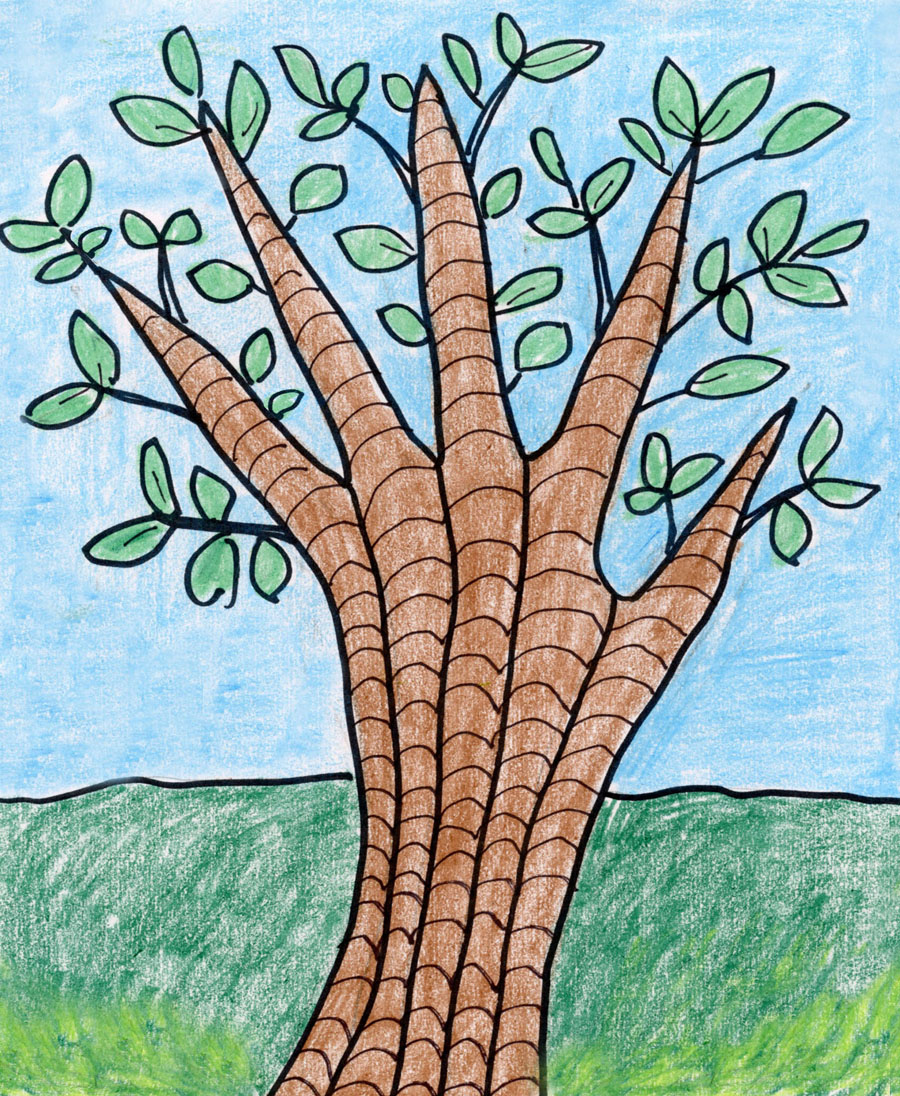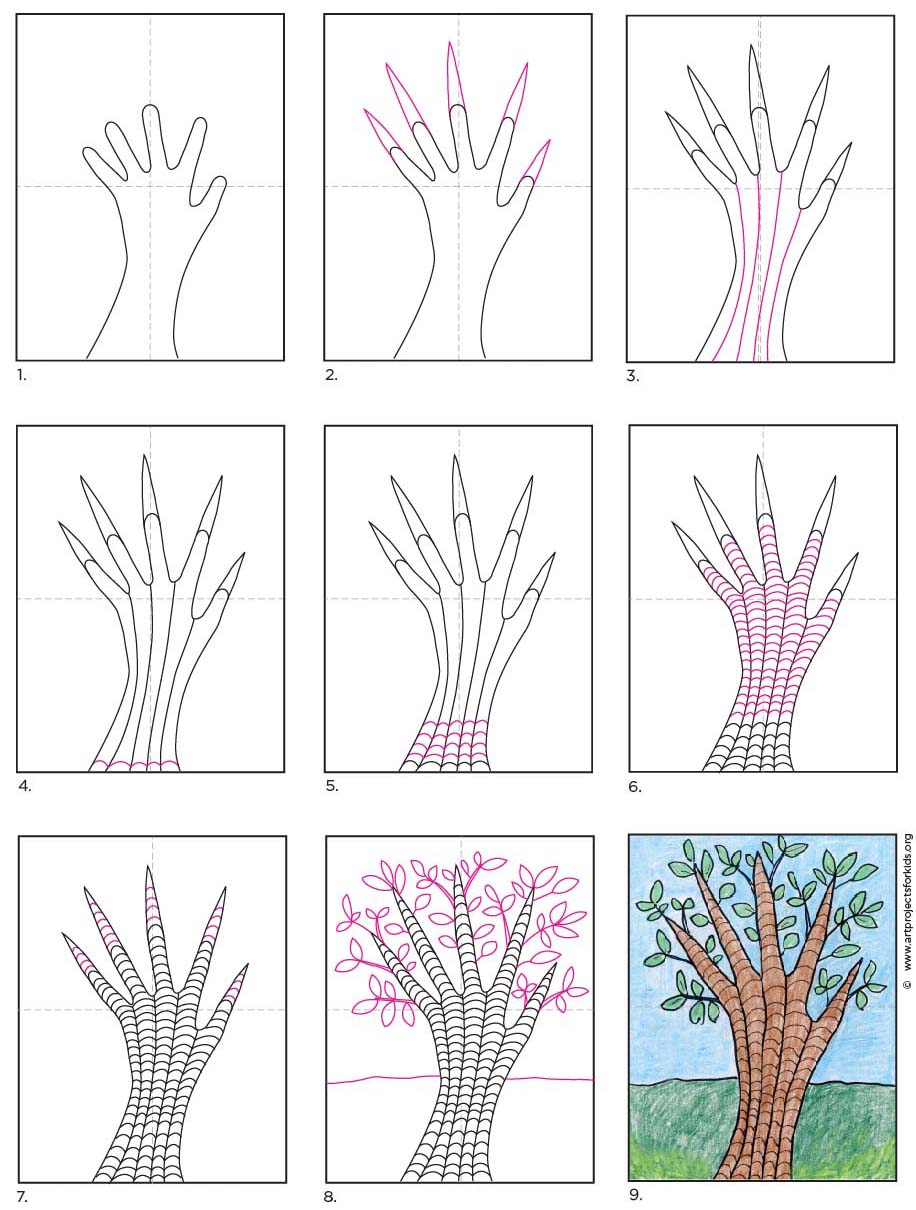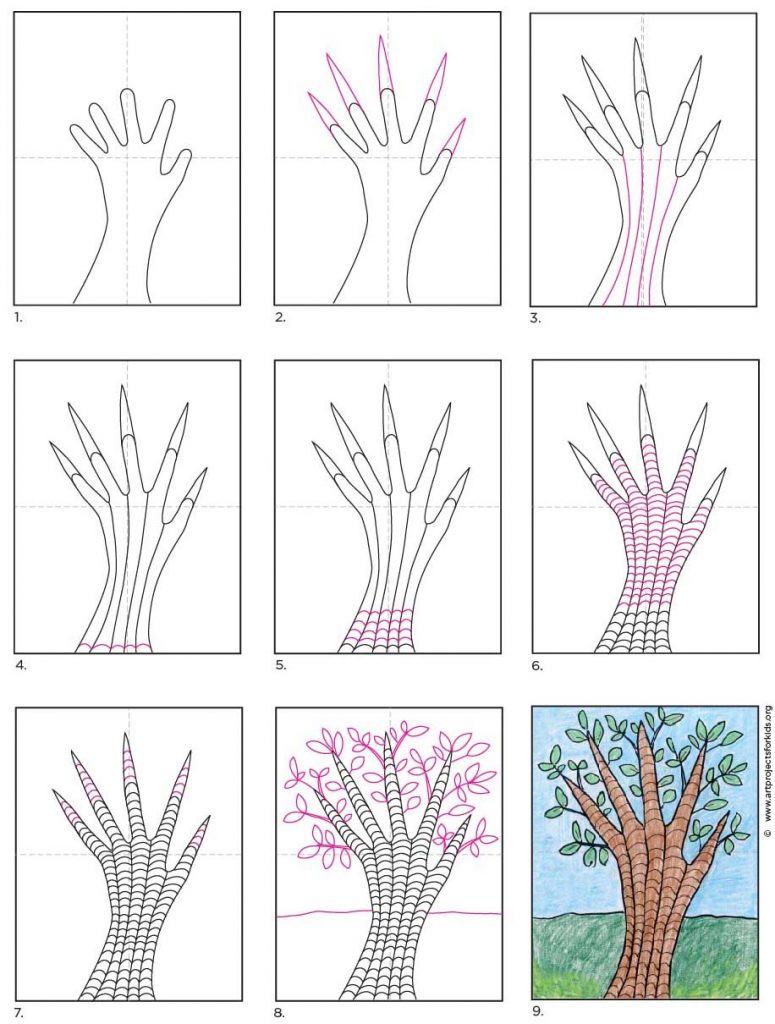 This drawing could be turned into a scary Halloween look, or a pretty one with lots of flowering leaves. The pointiness of the fingers and choice of colors will make all the difference with what students decide to create.
Either way, using your hand to get started is really helpful for drawing a sturdy trunk and five evenly balanced branches. The vertical segments with little "jumping" horizontal lines add some extra dimension.
If possible, try to use a thicker marker for the outline of the tree, and a thin one for those fun jumping lines on the inside. The variety in the thickness of the lines will make things look a little more interesting.
MATERIALS
Drawing paper
Black marker
Crayons
DIRECTIONS
Time needed: 30 minutes.
How to Draw an Easy Tree
Trace your hand.

Add pointy ends to the fingers.

Draw vertical lines as shown.

Make horizontal "jump" lines.

Continue making lines upwards.

Continue lines in fingers.

Finish with lines in the tips.

Add little stems and leaves.

Trace with marker and color.