Learn how to draw the tree of life by breaking it down into steps. Large curly branches first, then smaller ones, and finally all the fun decorative shapes.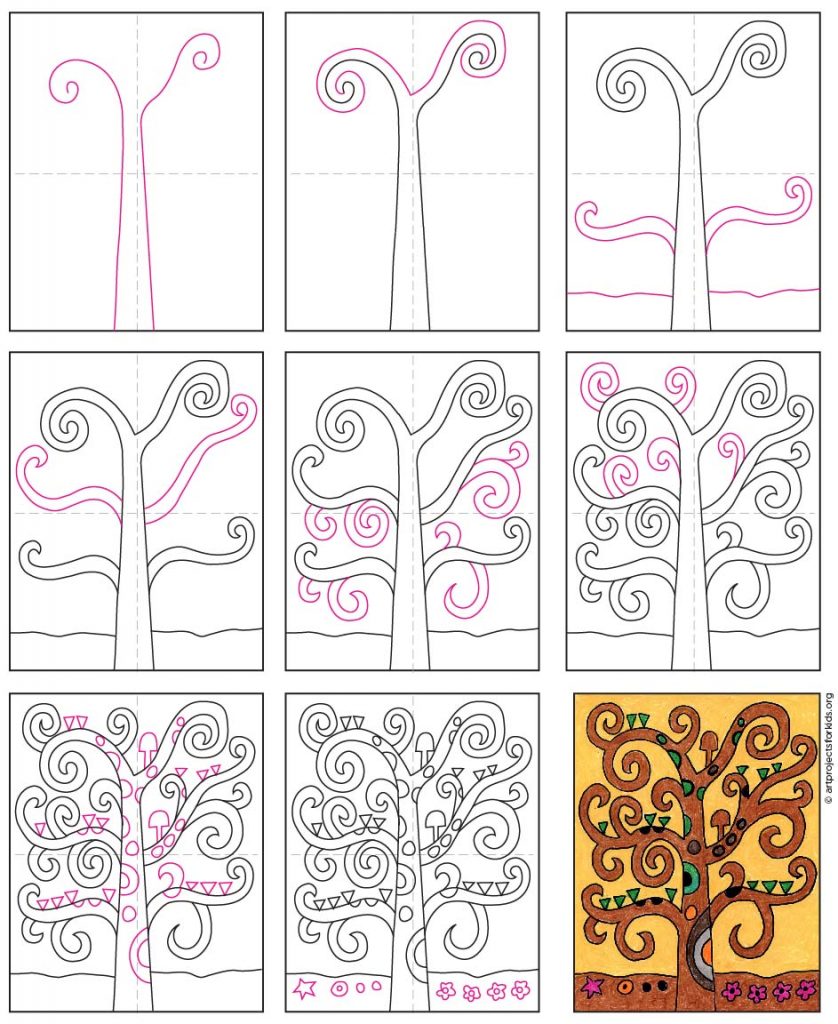 Gustav Klimt, an Austrian artist, created his "Tree of Life" painting in the early 1900s. He was interested in the decorative qualities of art, because lots of artists before him were still making very dark and conservative work. He helped to start a group called the Vienna Secession, who were artists rebelling against the old way, and wanted new ideas for the turn of the century.
MATERIALS
*The above product links are a referral. If you click through and take action, I'll be compensated a small amount, at no extra expense to you.
DIRECTIONS
Time needed: 1 hour.
Draw the Tree of Life
Start two curly sides of the tree.

Complete the top curvy branches.

Draw the ground line and the lower branches.

Add two middle branches.

Starting at the bottom, add smaller branches.

Continue adding smaller branches.

Add decorative shapes: triangles, mushrooms, spots.

Add flowers and decorations to the ground.

Trace with a marker and color with crayons.