This Paul Klee drawing project guides students to make a continuous line drawing that resembles one of his famous paintings, "Arrival of the Bridegroom".
Make an easy Paul Klee drawing project by following lots of "up" and "down" and "over" directions in my PDF tutorial, which you can download below.
It's a fun process that asks students to make an abstract drawing of a person out of one straight line, and then adding arms and legs to finish. Guaranteed abstract (and most certainly creative) results!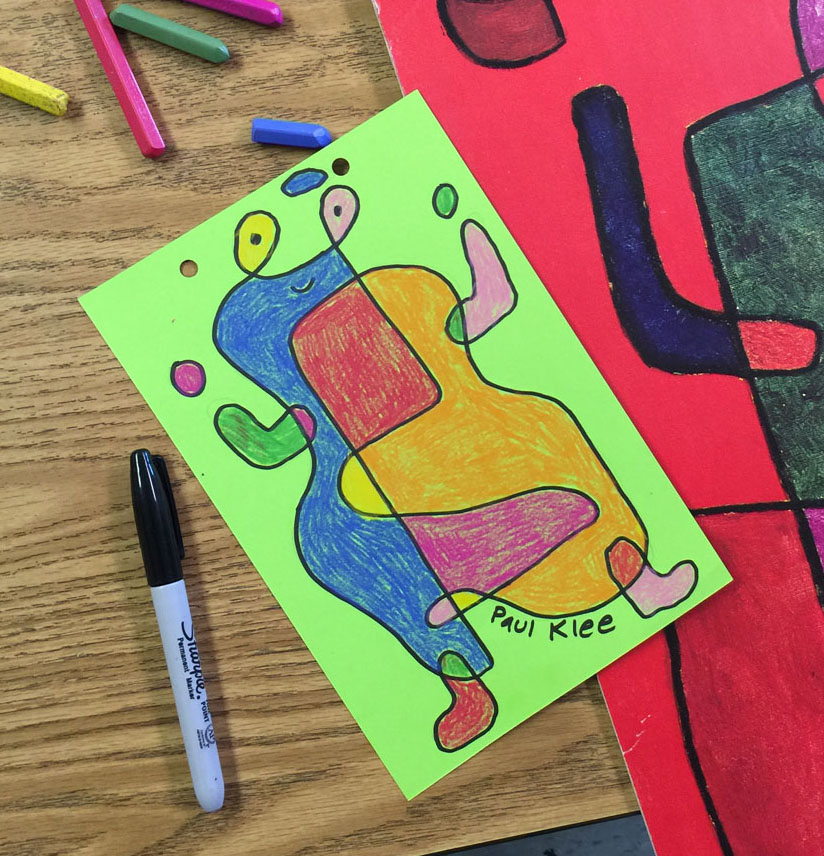 MATERIALS
Marker, black, chisel tip
*The above product links are referrals. If you click through and take action, I'll be compensated a small amount, at no extra expense to you.
DIRECTIONS
Time needed: 1 hour.
How to Draw like Paul Klee
Draw a loop for one eye and go down.

Add a curve to the left and go down to the right.

Draw to the left, make loop up and down to the right.

Continue to the left, make a loop down to the right.

Cross over the center, and go down over the other lines.

Continue line up, wiggle left and right, head to the eye.

Make loop for left eye and end where the line began.

Draw 4 overlapping "L" shapes for arms and legs.

Add eyes, mouth and floating circles for hands and hat.
Save