Easy How to Draw a Cat Head in the style of Paul Klee and Klee Cat Head Coloring Page
Learn how to draw a cat head with the help of Swiss artist Paul Klee. His art has a very childlike quality to it, perfect for young students just learning how to draw.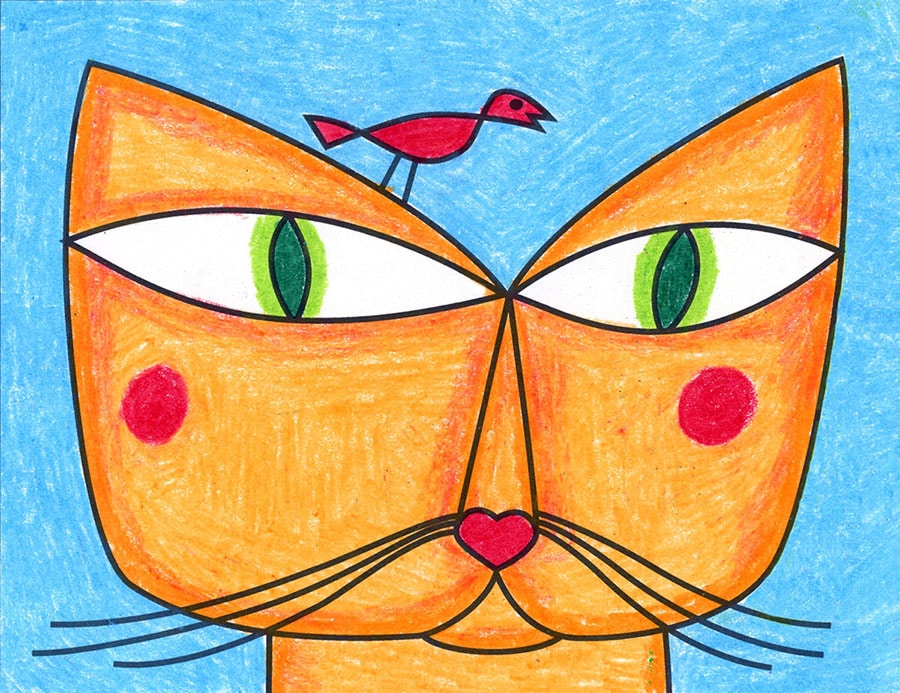 Paul Klee (1879-1940) was a Swiss-born German artist and one of the most important artists of the 20th century. Aside from being a very positive influence a teacher, father and husband, he was the first artist to call the drawings of children real creativity, years before the first books were written about this.
This tutorial imitates the way Paul Klee made a cat in his famous "Cat and Bird" painting. The simple shapes are easy for even young students to put down on paper, and leave lots of room for creative interpretation.
Klee obviously used paint for his masterpiece, but crayons or oil pastels will do just fine too. The sample here was made with layering crayons, the darker orange on top of golden yellow. The darker colors on top of lighter ones generally work well and can end up looking as rich as pastels, if one takes the time to fill in all the shapes really well.
Pin me to your Pinterest Board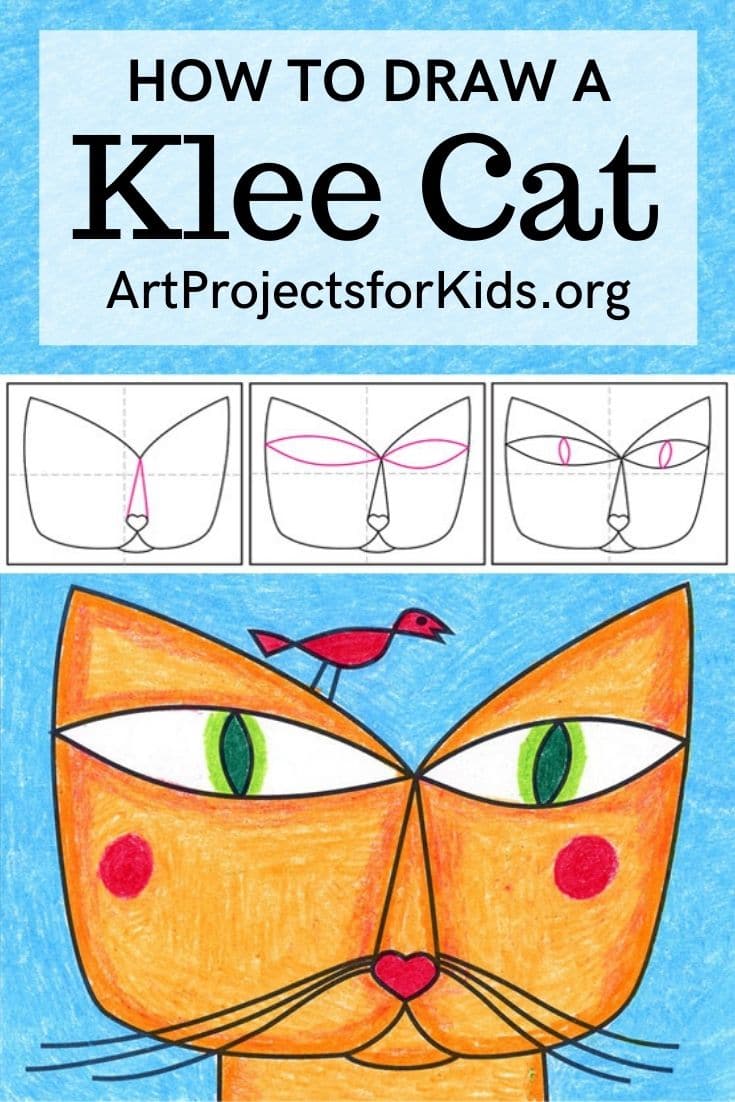 Use the Button below to Download a PDF Tutorial
Paul Klee Cat Head Coloring Page
Materials
Drawing Paper. This is the good stuff you can buy in bulk for a good price.
Pencils. I like how this brand always makes nice dark lines.
Black Marker. A permanent marker will give you a dark black color.
Note: All of the above are Amazon affiliate links.
Directions
Time needed: 45 minutes.
How to Draw a Klee Cat
Draw a large, kind of W shape.

Connect the top with a V shape.

Add a heart nose and small chin.

Connect the nose to the top of the head.

Draw two large eyes that touch each other.

Add the small slit eye shapes inside.

Draw the neck and whiskers from the nose.

Add a small bird on top of the head.

Trace with a marker and color.
More Fun Cat Drawing