If you learn how to draw a cat with metallic markers, then your imagination can run wild with all kinds of fancy decorations.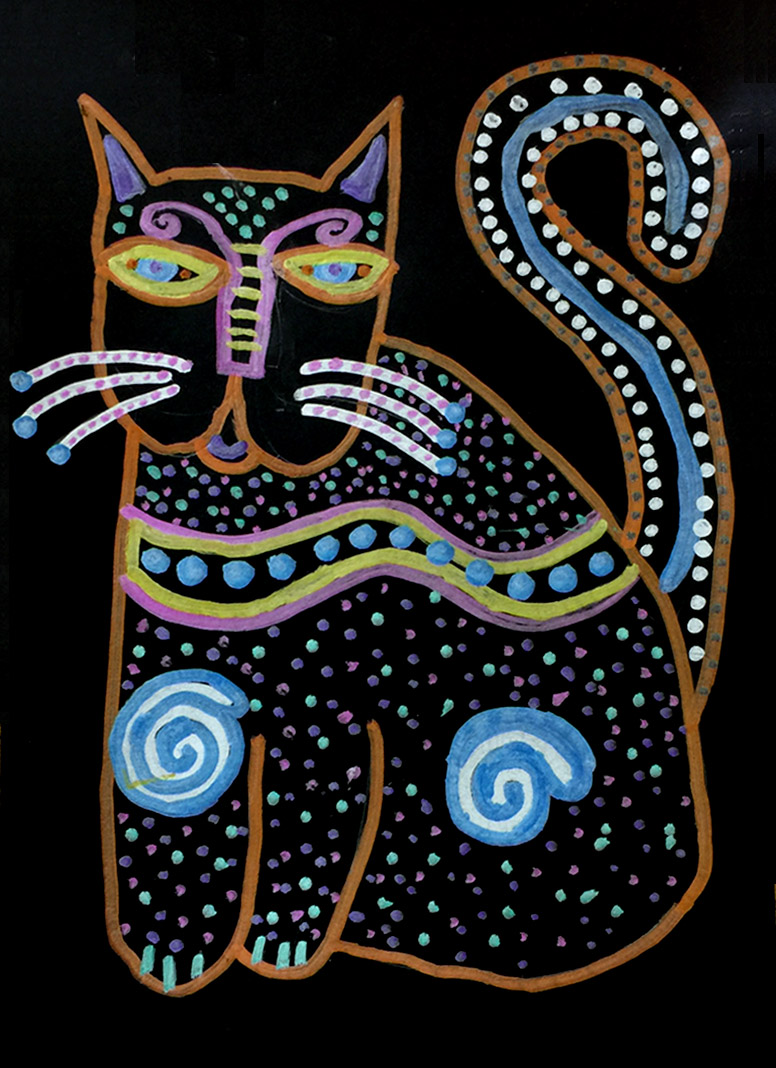 If drawing with crayons is getting to feel a little like the "same old, same old", and yet paints are not an option, then here are two REALLY fun materials that were made for each other, are inexpensive, and safe for all ages.
If you haven't tried them, you're in for a treat as drawing with metallic markers on black paper is pure bliss. The colors just pop off the page and it makes even the motion of making a simple line kind of magical with the brightness that is left behind.
Just make sure you use black cardstock, if you can, as it's so much darker and smoother than just black construction paper. Any kind of black cardstock will do, which fortunately can be found (or ordered) from all kinds of places these day, like art or office supply stores.
MATERIALS
Black Paper
Prang Metallic Markers
DIRECTIONS
Time needed: 1 hour.
How to Draw a Cat
Draw guidelines in pencil. Start the head.

Finish the head. Add eyes and nose.

Add the eyes, ears and mouth details.

Draw some whiskers.

Start the back.

Finish with the front legs.

Add leg lines and claws.

Draw a tail that fills the page.

Trace with markers and decorate away.