Below you'll find an easy step-by-step tutorial for how to draw a Cardinal and a Cardinal Coloring Page. The bright red color against a snowy blue can make a very pretty drawing any time of year.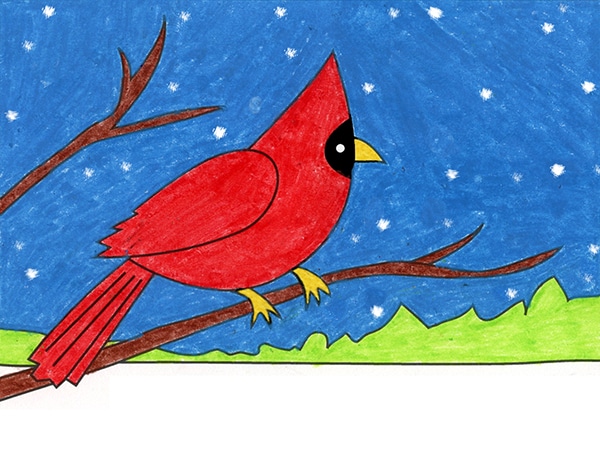 If you need a fun winter project that has some built in color appeal, and honors the season more than a specific religion or holiday, you can't go wrong with learning how to draw a cardinal. They have a simple shape with distinctive pointy head and black face, and when set against a snowy sky, always make a charming winter work of art.
My school used to have an annual art fundraiser for the holidays, and having students draw and color or paint a cardinal seemed to always make all the parents happy. We had a pretty diverse student body, so bringing out a nature-themed project always felt like a good solution.
Use the Button below to download a PDF Tutorial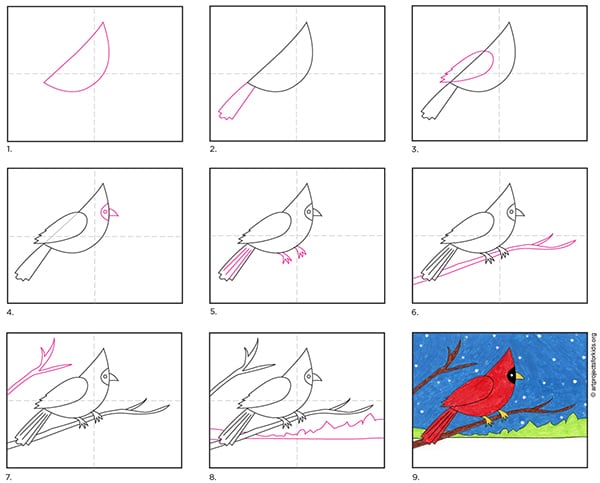 Save me to your Pinterest Board!
Cardinal Coloring Page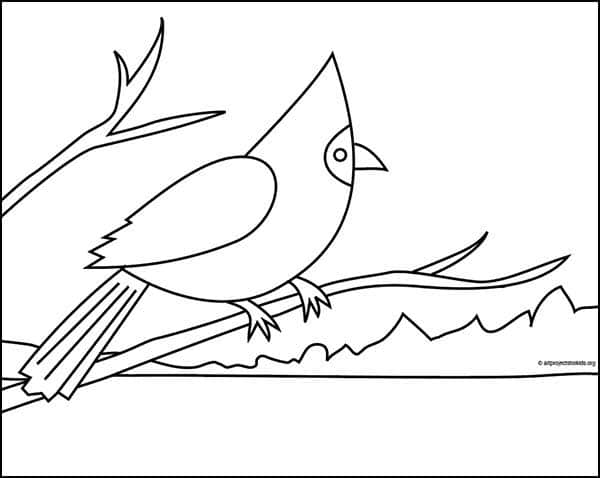 Materials for a Cardinal Drawing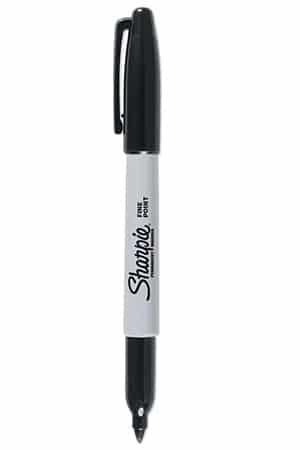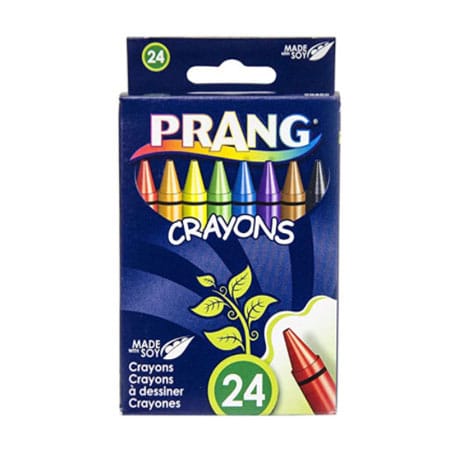 How to Draw a Cardinal Bird Step by Step
Time needed: 30 minutes.
How to Draw a Cardinal
Draw a half circle at an angle.

Add a tail.

Draw a wing on top.

Erase inside the wing, and add a face.

Draw tail lines and add two feet.

Draw a branch underneath the feet.

Add another branch above.

Draw a tree line in the background.

Trace with marker and color.
More Winter Drawing Projects