Once you learn how to draw a cardinal, I recommend coloring in his mask with the same permanent black marker you trace him with. It's guaranteed to stay nice and black, and not bleed into your red.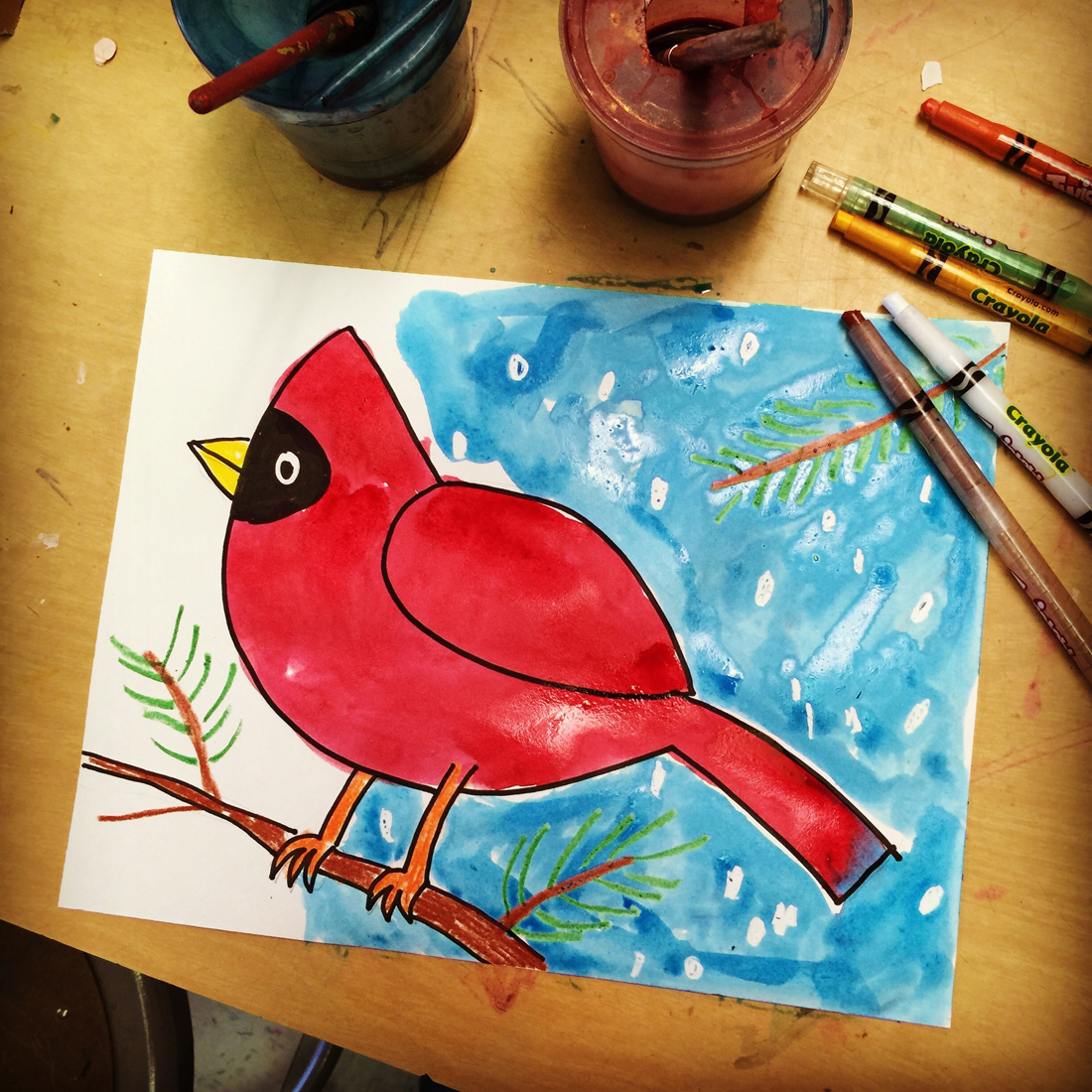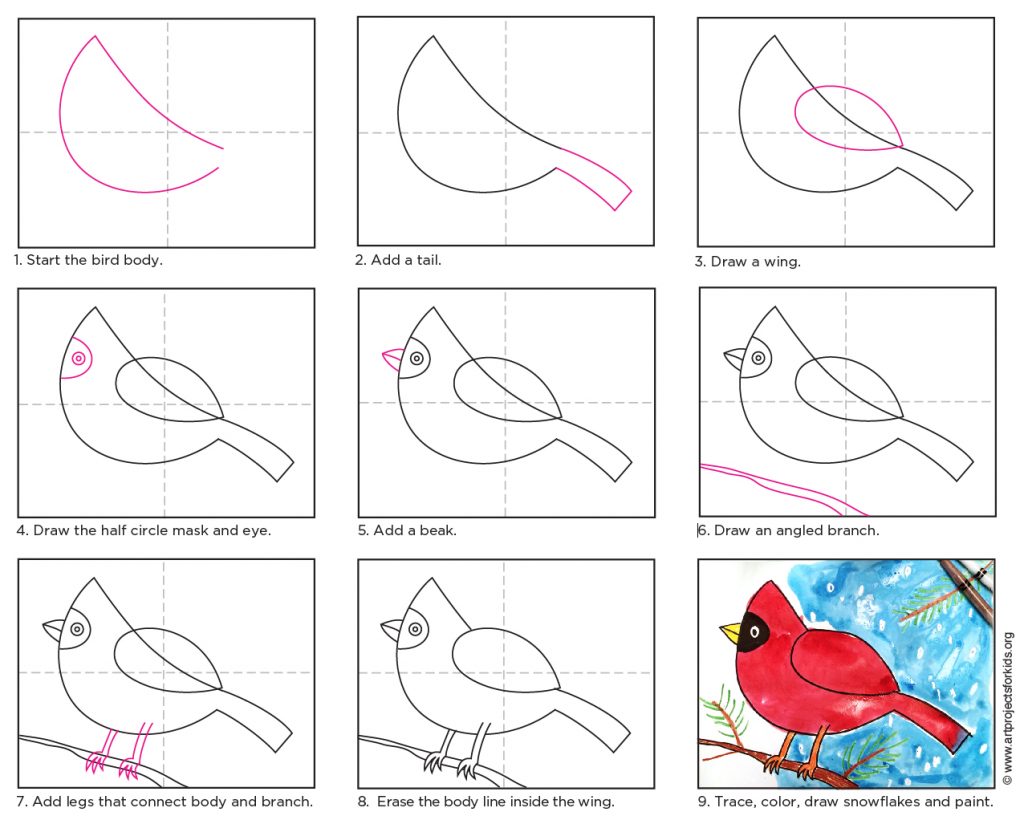 This cardinal project is a nice time to practice adding a snowy background in your artwork. The bright red bird against a blue and white sky will always be a pretty color combination, especially if you need some festive art for the holidays.
I recommend this project for younger elementary students as they will be able to control the details of the branch and feet and beak with crayons. In addition, you will only need to pass out blue and red paint. Certainly much easier to handle if you have lots of young students.
MATERIALS
*The above product links are referrals. If you click through and take action, I'll be compensated a small amount, at no extra expense to you.
DIRECTIONSSave
Draw the cardinal carefully with a pencil, following the Draw a Cardinal Tutorial.
Trace the drawing with a black permanent marker.
Use crayons to color the brown branch, orange feet, yellow bear, and green needles on the tree.
Draw lots of white spots all over the sky with a white crayon. Press very hard to get lots of color on the paper.
Paint the cardinal with red watercolor paint.
Paint the sky with blue watercolor, spreading right over the white crayon spots. You should end up with lots of pretty white snowflake spots in your blue sky.
Save