Once you learn how to draw a cardinal, you'll have the perfect subject matter for a very colorful watercolor resist project.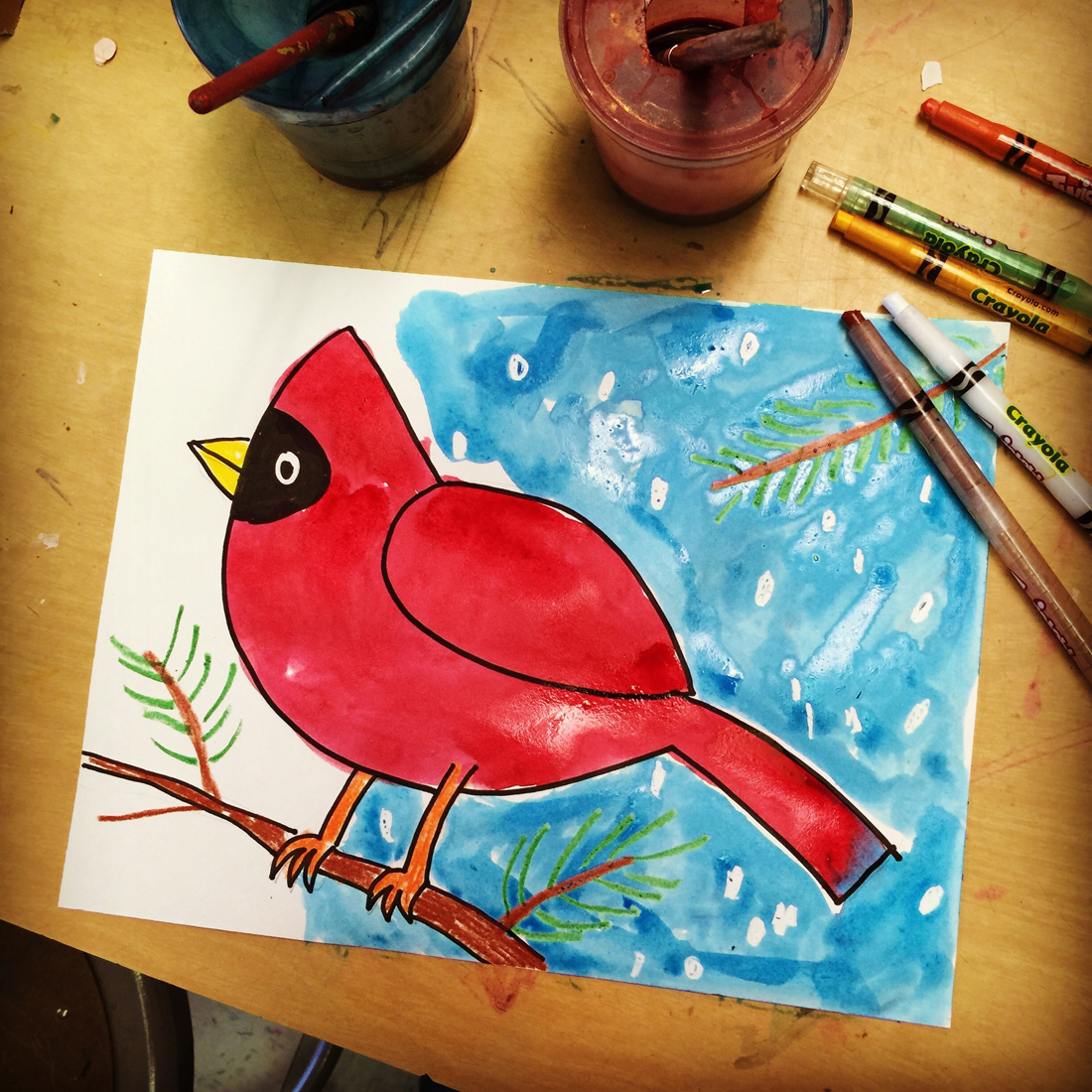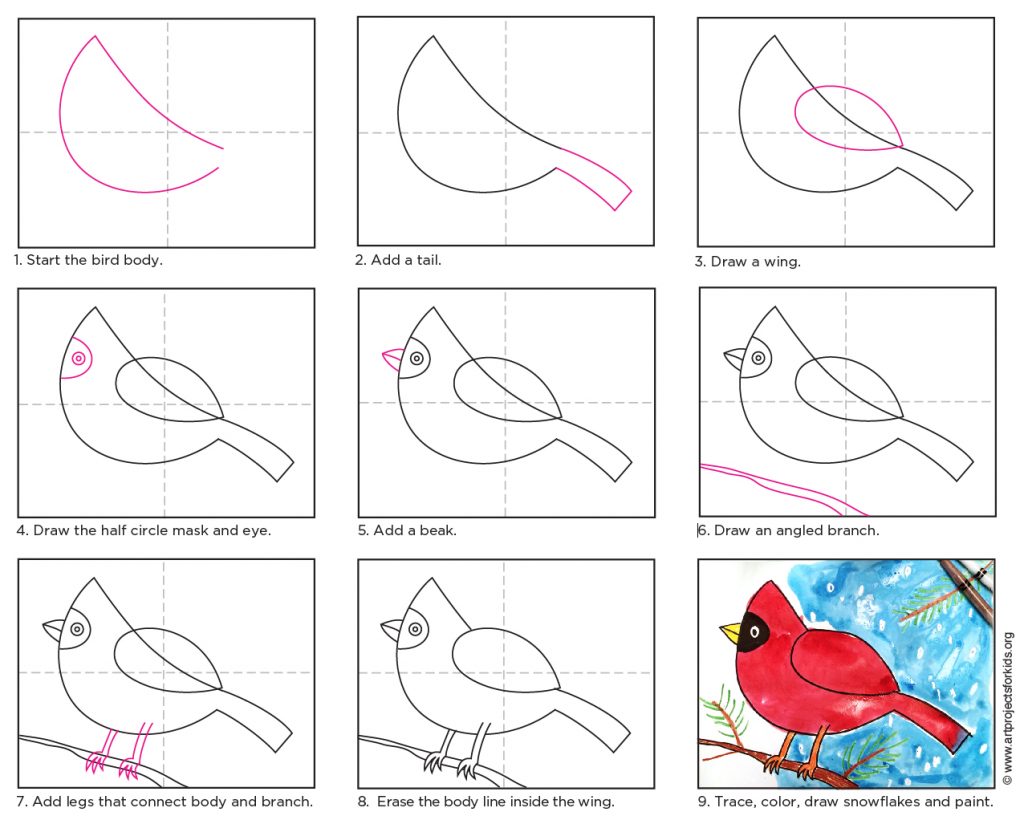 You can save your students some frustration by having them use a permanent marker to fill in the cardinal face, and then crayons to color the branches and add pine needles. The crayon not only adds some nice texture, it will not smear when students paint right over it with the blue watercolor.
Adding snow is pretty too, but it really needs to be drawn very heavily with the white crayon so that the circles stay nice and white. I don't thing it's possible to have too much waxy crayon, but it's very possible to have too little, which will result in them disappearing. Worse yet, you can't add them afterward as they just won't show up over the blue color
MATERIALS
*The above product links are referrals. If you click through and take action, I'll be compensated a small amount, at no extra expense to you.
DIRECTIONS
Save
Time needed: 1 hour.
How to Draw a Cardinal
Start the bird body.

Add a tail.

Draw a wing.

Draw the mask and eye.

Add a beak.

Draw a branch.

Add legs that connect to the branch.

Erase the line inside the wing.

Trace and add crayon details. Paint a red bird and blue sky.