Below you'll find an easy step-by-step tutorial for how to draw a Cute Penguin and a Penguin Coloring Page. A hat and scarf add some extra personality.
Cute Penguin Drawing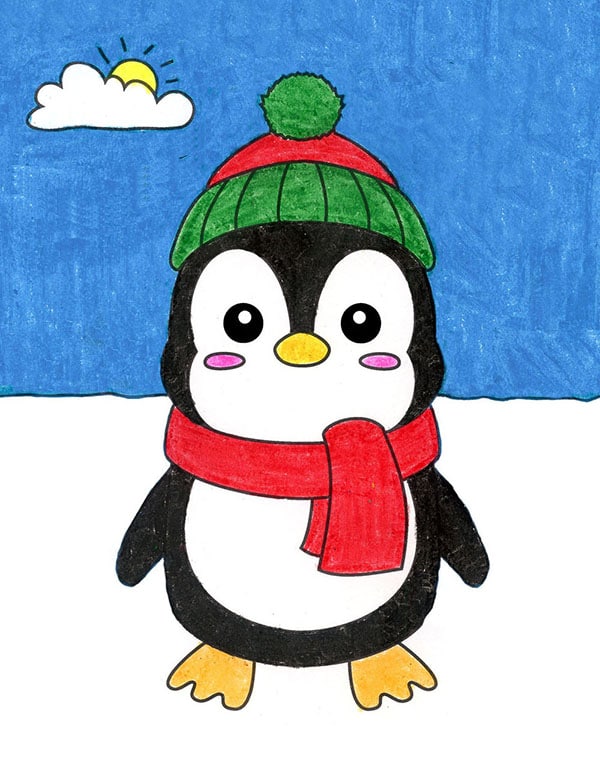 Penguins make great drawing projects, especially for younger elementary students, because they just have such clearly defined bodies. There's no fur to figure out, no complicated arms or legs with muscles that need to be defined just so. They just have their roundish bodies, flippers with easy black and white coloring.
One way to add just a little more fun to a penguin project is to propose some cute accessories. This tutorial shares an easy way to add a fun hat and scarf. They're just a little extra touch to make things go from cute, to super cute. (Always good lure to get students extra engaged!)
Use the Button below to download a PDF Tutorial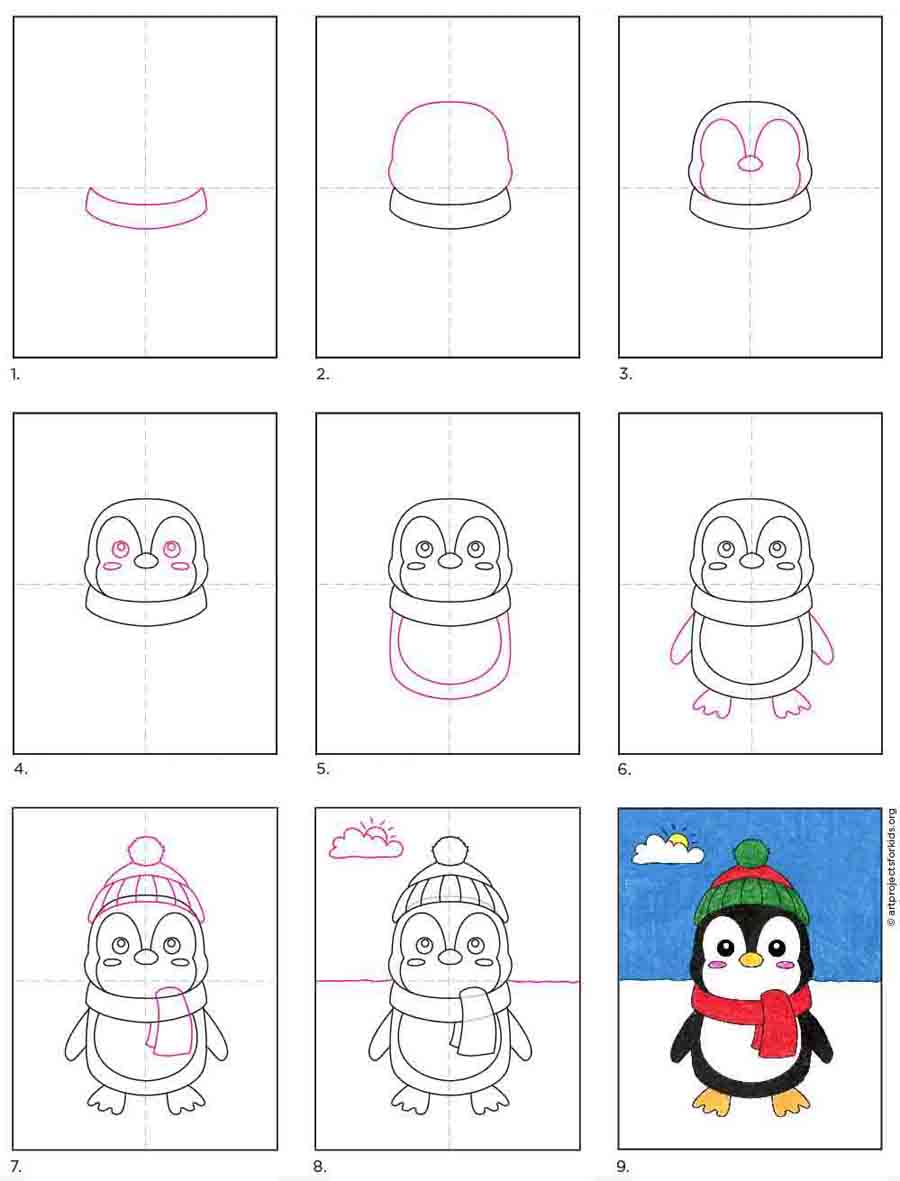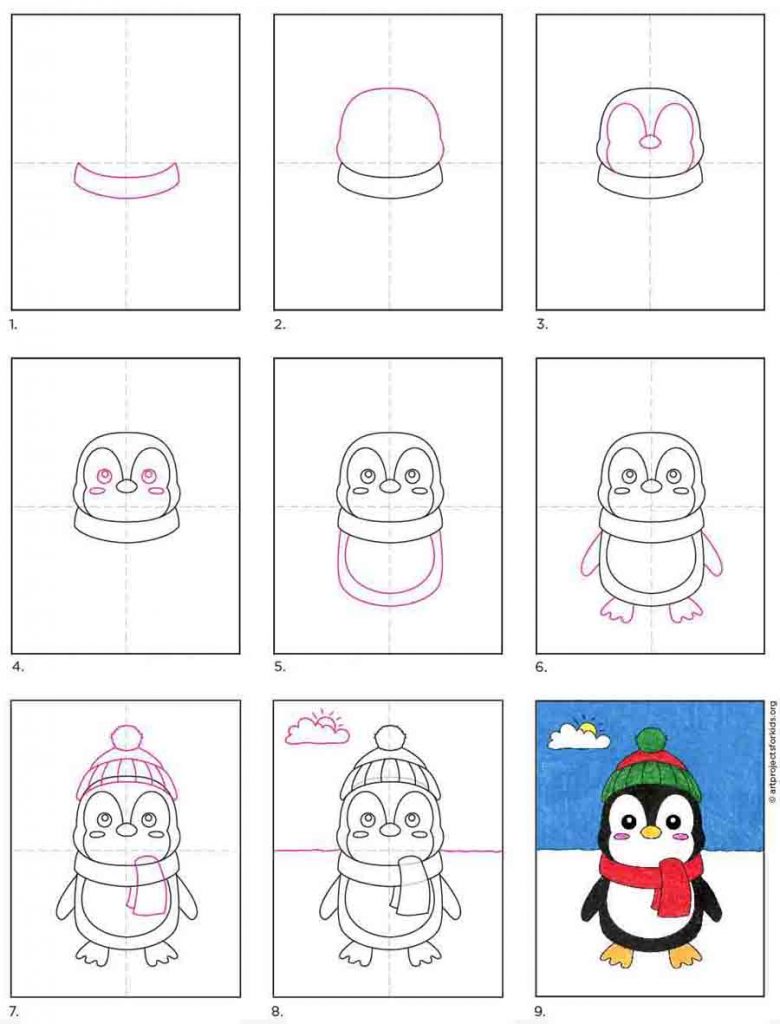 Cute Penguin Coloring Page
Cute Penguin Slide Show
Penguin-Cute-Slide-Show

Save me to your Pinterest Board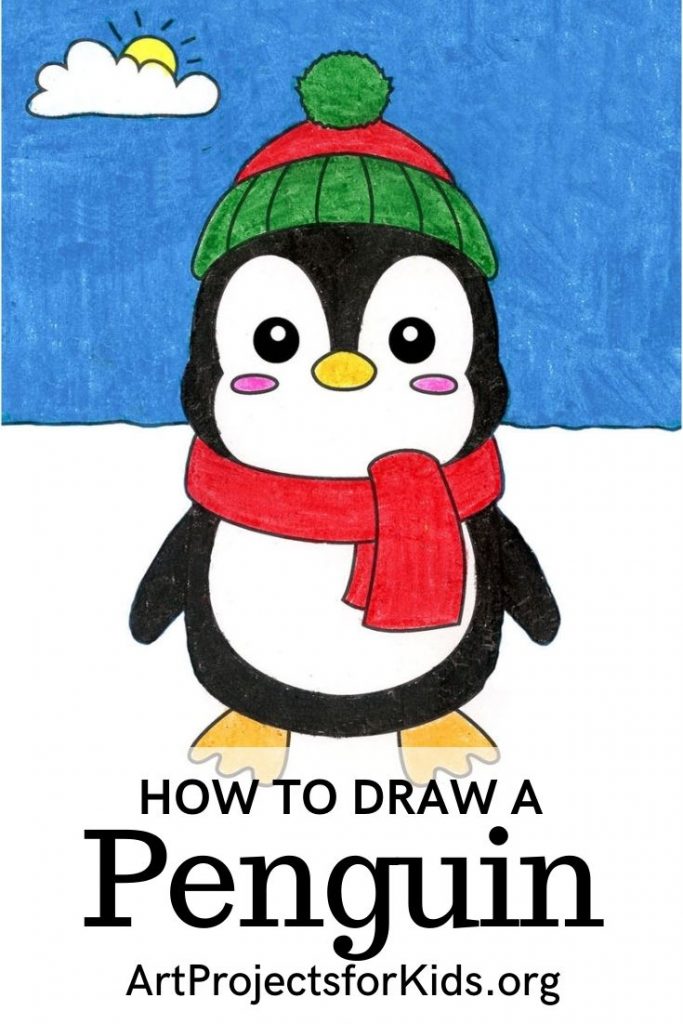 Materials for a Cute Penguin Drawing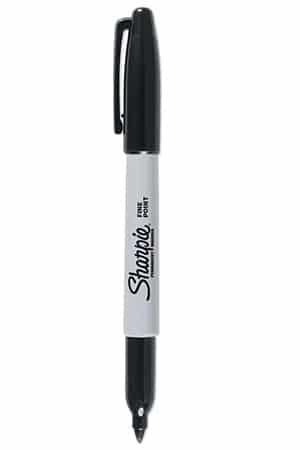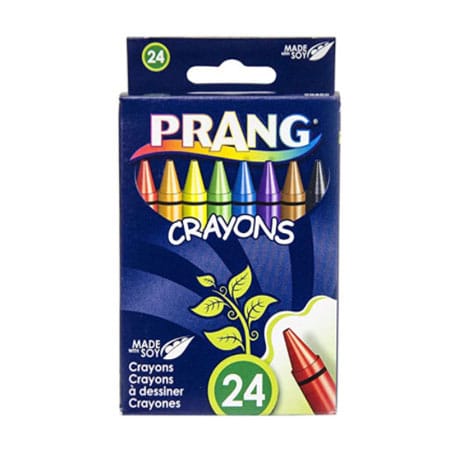 How to Draw a Cute Penguin Step by Step
Time needed: 30 minutes.
How to Draw a Cute Penguin
Start the scarf at the neck.

Draw the head above it.

Add the outline of the face.

Draw the eyes and cheeks.

Draw the body and belly below.

Add the flippers and feet.

Draw a hat and scarf ends.

Erase lines and add background.

Trace with marker and color.
More Cute Christmas Drawing Projects