Try one of my free Earth Day activities and see how easy it is to make a large collaborative mural. Just print, color, trim and tape together.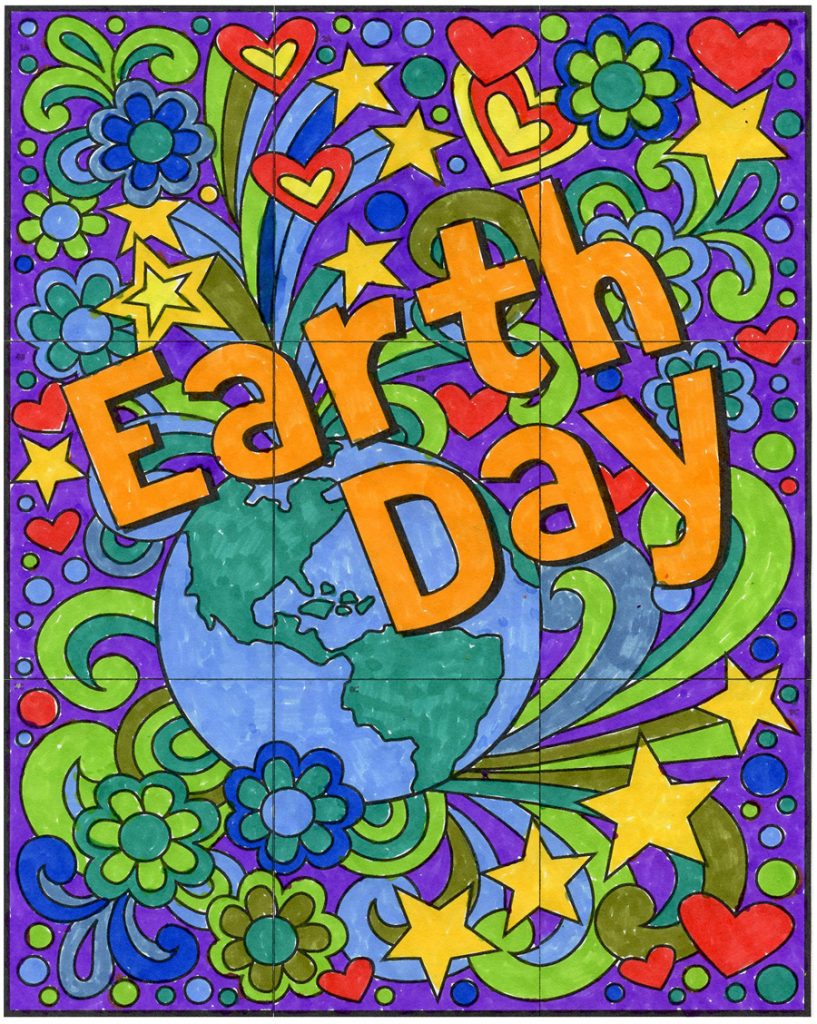 This mini Earth Day mural has just nine pages, but it will show you how my larger ones work. (You can find over 5o of them on this page of my PDF SHOP.)
Having a large work of art broken down into individual pages allows students to all work at their own desk or table while they complete their page. Then, when complete, you can either tape the art together from the back, or just glue to a large sheet of butcher paper.
As a collaborative project, I always liked point out to students that it would take a long time for any one person to color all of these mural pages by themselves. However, if you work as a group, you can create quite a work of art in no time at all. That's pretty much the definition of "collaboration".
MATERIALS
Card stock or heavy paper
Paper cutter or scissors
Masking tape
*The above product links are referrals. If you click through and take action, I'll be compensated a small amount, at no extra expense to you.
Save
Save
Save
Save
Save
Save