Learn how to draw an elephant easy enough for even younger elementary students to try out. This one is guaranteed to fill the paper.
Who says that animal drawings always have to show the entire body? Why not try a close up once in awhile? This tutorial focuses on just the front half of the elephant so students have more room to draw the tusks and trunk, along with all their famous wrinkles.
Also, if you've never tried my paper folding trick to give students quick drawing guides, this is the perfect project to give it a try. All they need to do is fold their paper in half both ways and make a crease, before starting their drawing. The neck lines up perfectly with the vertical center fold, and the bottom of the neck with the horizontal fold. When students have those landing points to start and stop their lines, there's a lot less guesswork involved. Less guessing means more accurate lines the first time around, which will always help the confidence of any beginner artist.
Note: You can also tell anyone concerned about drawing on a "wrinkled" paper that the creases disappear after everything is colored in. All the more reason to color everything in carefully!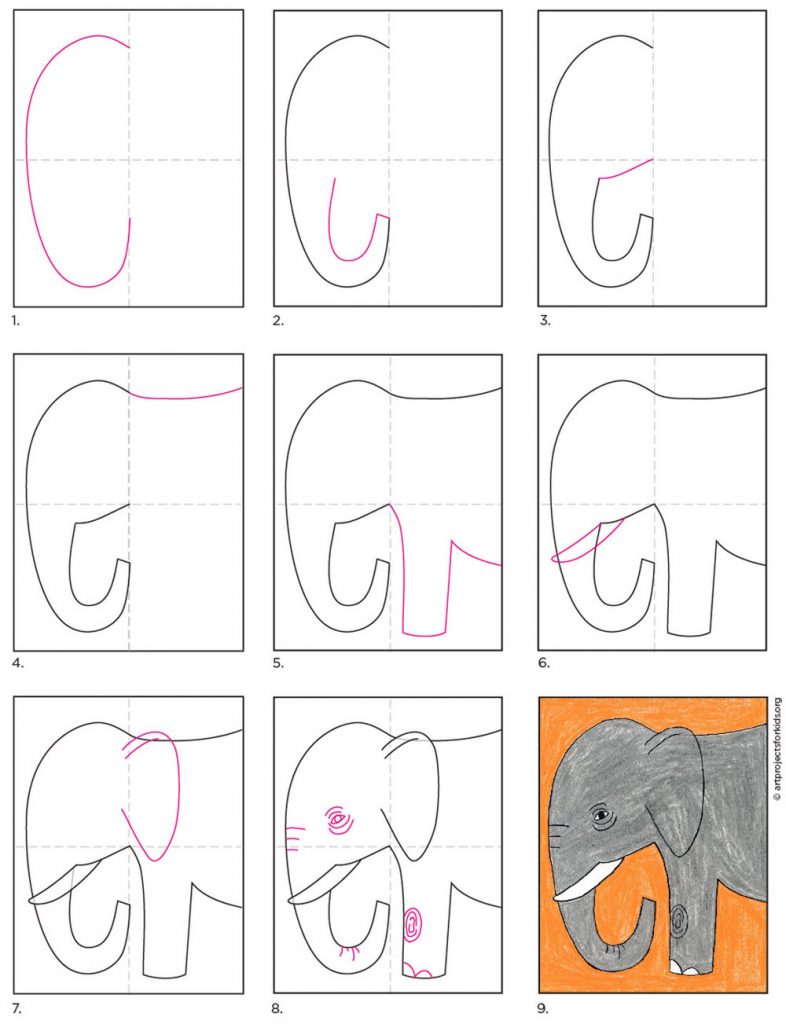 MATERIALS
Draw an Easy Elephant PDF (see above)
Drawing paper
Black marker, permanent
Crayons
DIRECTIONS
Time needed: 45 minutes.
How to Draw an Easy Elephant
Start with a large curve shape.

Draw the other side of the trunk.

Add a cheek.

Continue the back line.

Draw the leg and belly.

Add a long tusk.

Erase inside tusk, draw an ear.

Erase inside the ear, and add eye and details.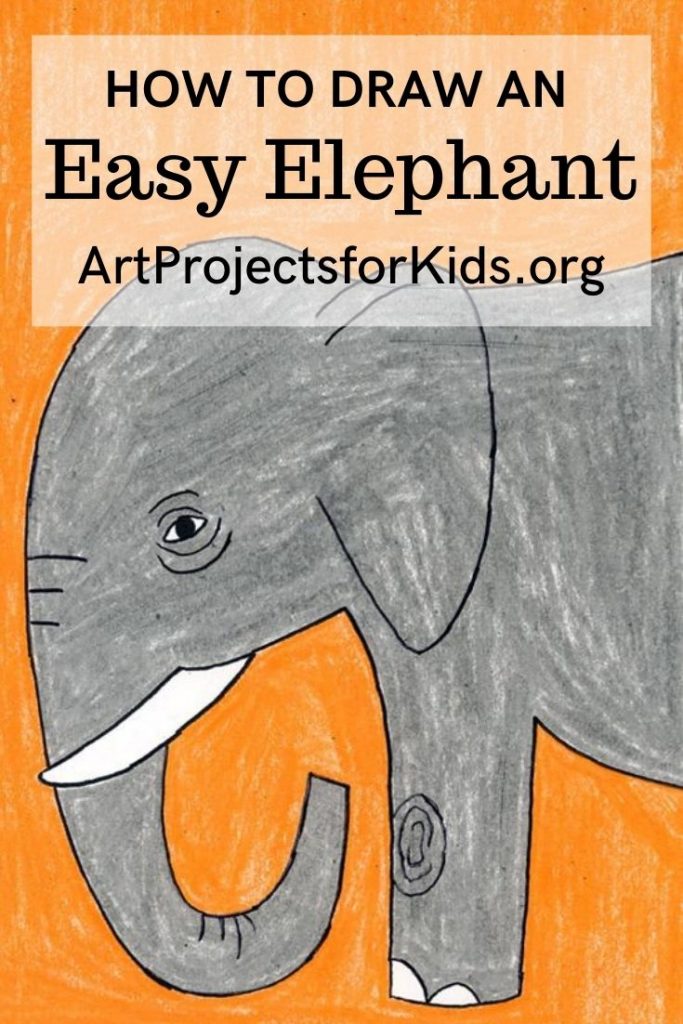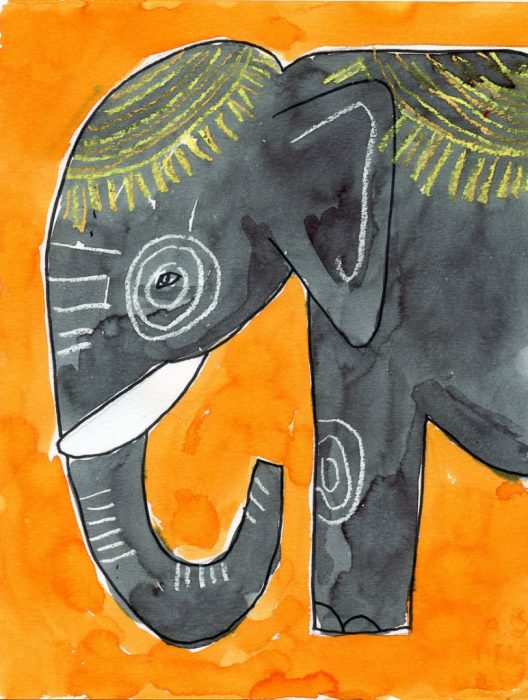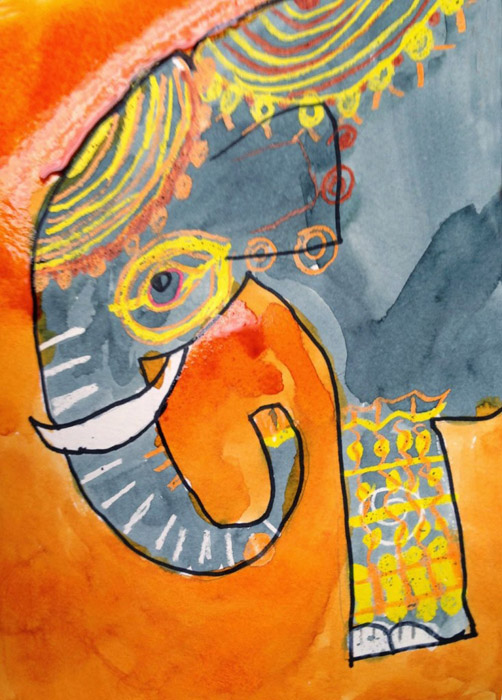 Save
Save