This how to draw an elephant easy tutorial focuses just the front half of his body, which creates lots of room to add some fancy decorations worn by some elephants in India.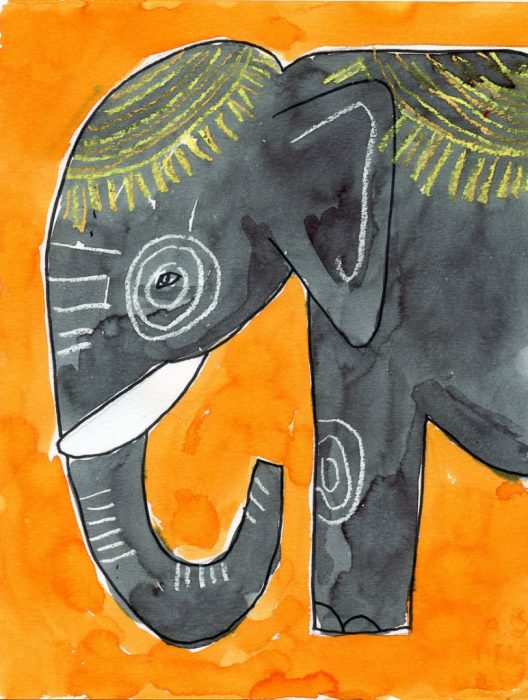 I recommend this drawing and painting project for 2nd grade students and up as it is mostly made of simple shapes, and forces young artists to fill the entire paper with an interesting composition. No tiny elephants on big sheets of paper here!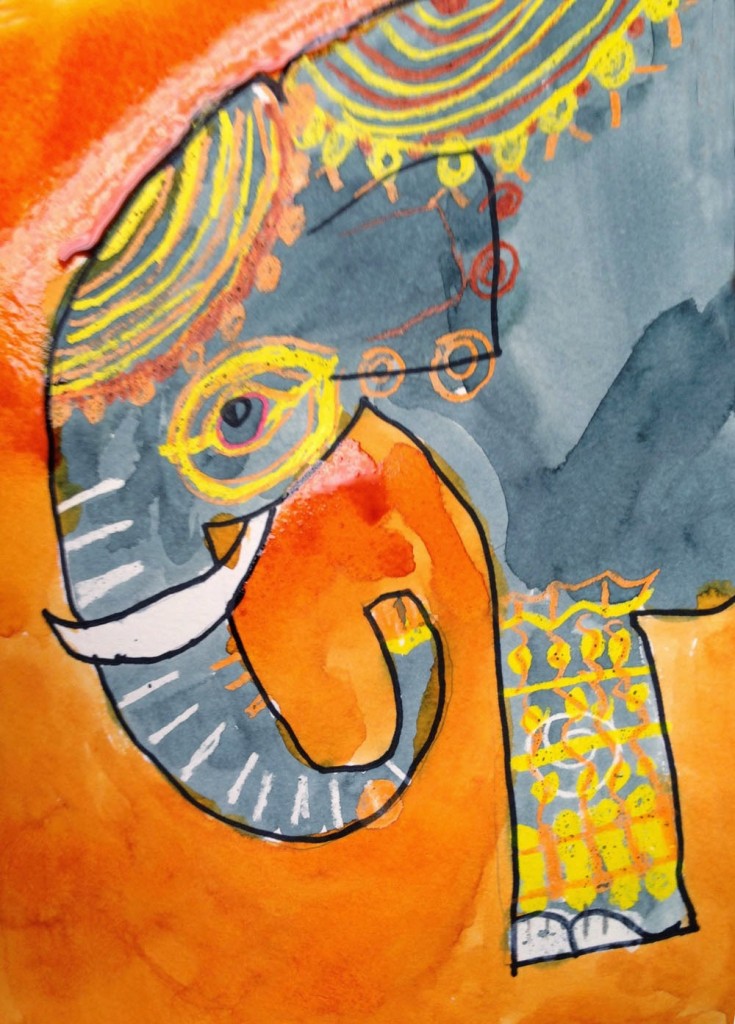 To begin, find a way to apply the two center guidelines to the paper by folding or drawing them. They really aid in drawing a well proportioned elephant.
Next, follow the tutorial below to make the drawing and trace the elephant with a permanent black marker. Add the crayon details (wrinkles and decorations) before applying a gray wash over the entire body. The crayons do a great job of adding more detail to the art. Just be sure to press hard when making them or they won't show up.
MATERIALS
*The above product links are referrals. If you click through and take action, I'll be compensated a small amount, at no extra expense to you.
DIRECTIONS
Make the guide lines on the paper with a pencil. Follow the tutorial to make the drawing with a pencil.
Trace the drawing with a black marker.
Use a white crayon to draw wrinkles on the elephant.
Draw colorful decorations with other crayons.
Paint the elephant with watered down black paint. I believe the liquid type is easiest for those just learning how to paint.
If possible, paint the background when the elephant is dry. If not, take care not to create puddles that might make the colors run together.
Save
LOOKING FOR MORE DRAWING PROJECT IDEAS?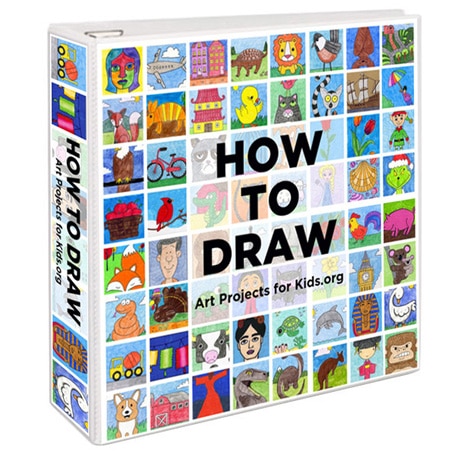 There are 200 fun and easy drawing tutorials made just for young artists in my giant How To Draw ebook.
All were created with lots of hands on classroom testing, and designed to take beginner artists from the first step to the last with clear and simple diagrams.
It's all you need to provide hours of drawing fun with tutorials for Animals, Fish, Insects, Birds, Landscapes, Plants, Transportation, People and much more. Just click on the book or title to learn more.
Save
Save