Learn how to draw an elephant easy enough for even younger elementary students to try out. This one is guaranteed to fill the paper.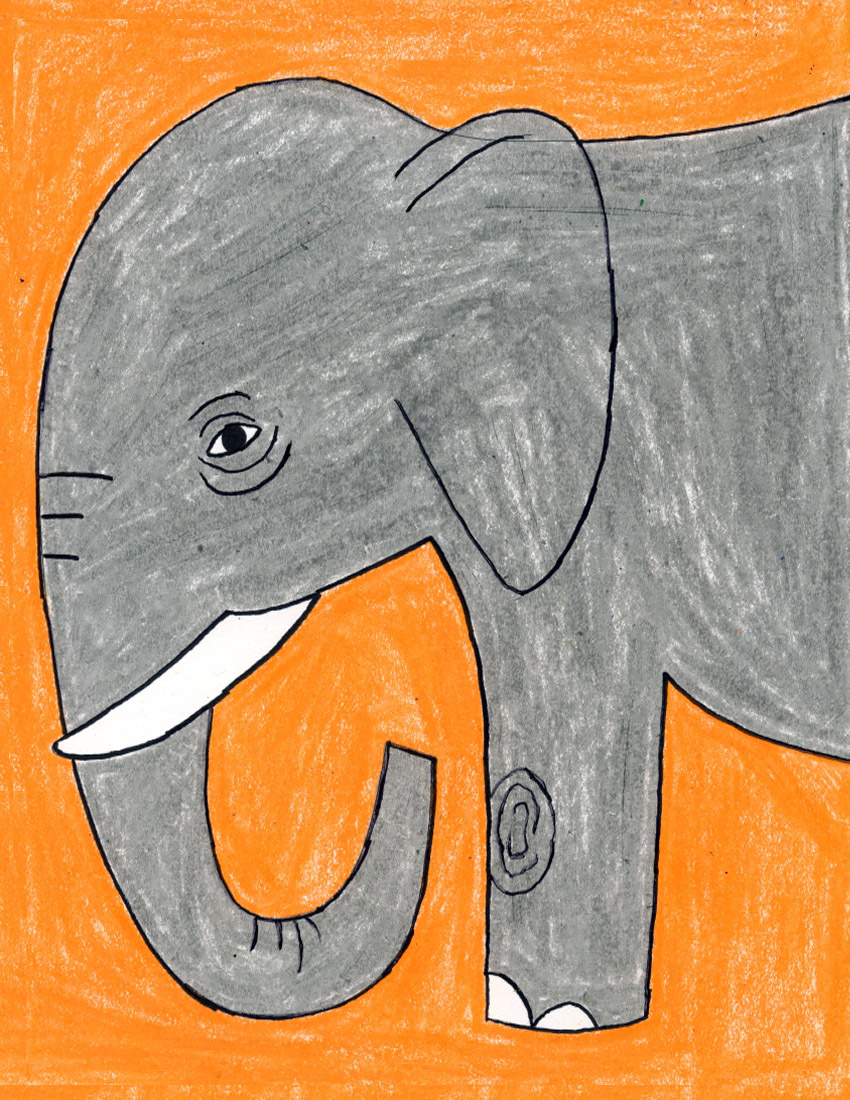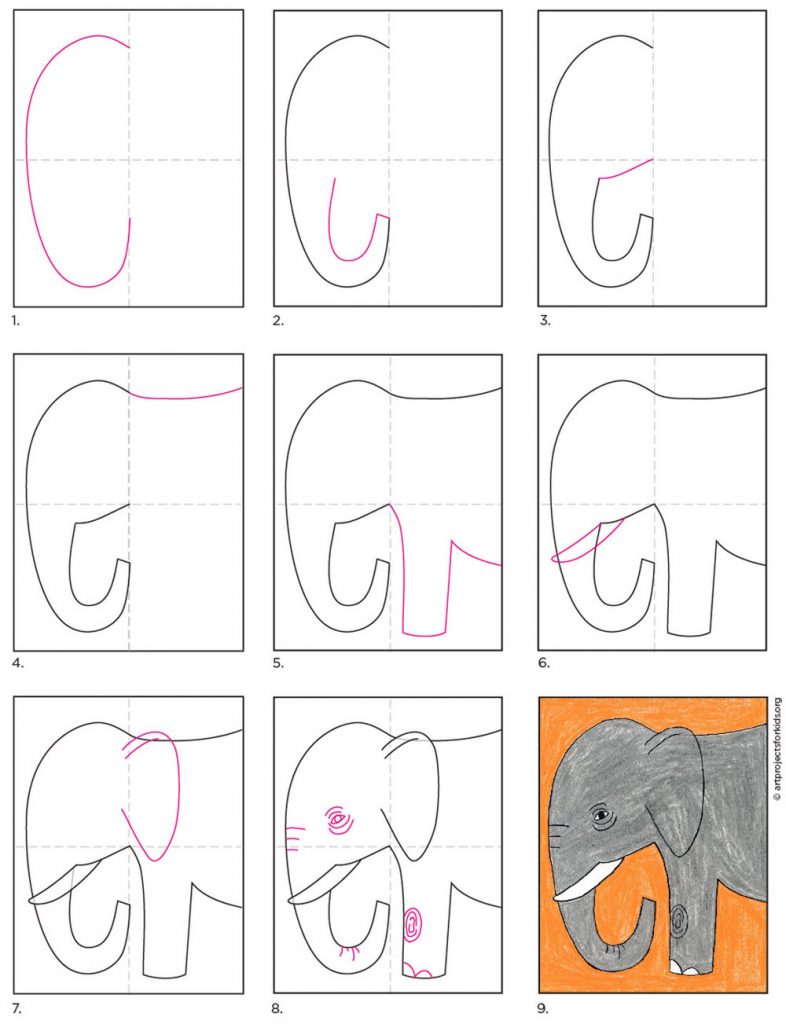 Who says that animal drawings always have to show the entire body? Why not do a close up for a change?
In this case, by focusing on just the front half of the elephant, there is plenty of room for the elephant tusk, large floppy ears, and lots of wrinkles.
Another benefit is that the tutorial forces students to draw large, and fill up their entire paper. And what better animal to practice your large drawing skills, than with an elephant?
MATERIALS
Drawing paper
Black marker, permanent
Crayons
DIRECTIONS
Time needed: 45 minutes.
How to Draw an Easy Elephant
Start with a large curve shape.

Draw the other side of the trunk.

Add a cheek.

Continue the back line.

Draw the leg and belly.

Add a long tusk.

Erase inside tusk, draw an ear.

Erase inside the ear, and add eye and details.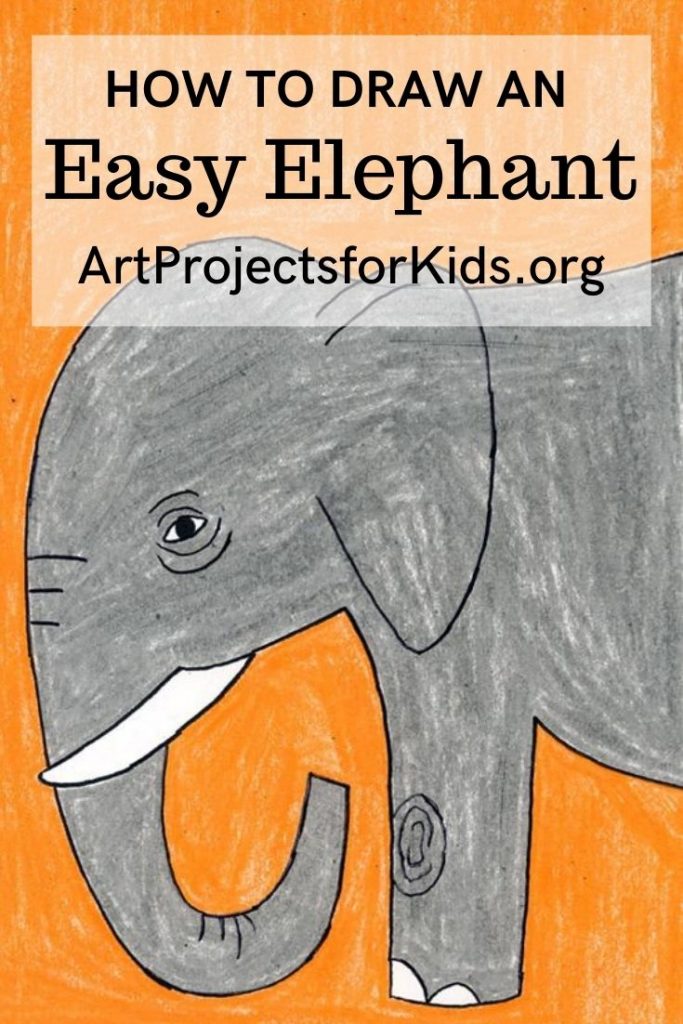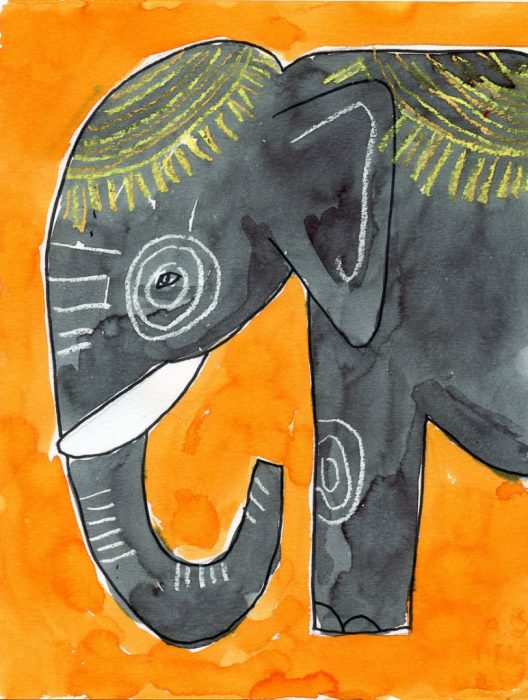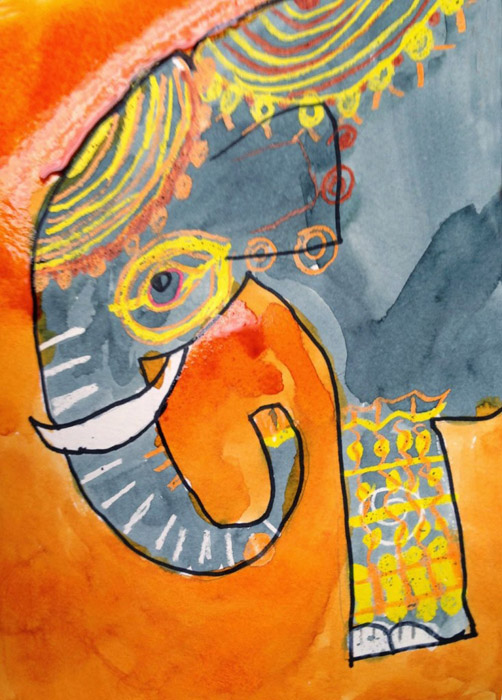 Save
Save