Easy How to Draw an Elephant for Kids Tutorial Video and Elephant Coloring Page
Below you'll find an easy step-by-step tutorial video for how to draw an Elephant for Kids and an Elephant Coloring Page. There's also a fun option for drawing only the front, for those just learning how to draw.
Elephant Drawing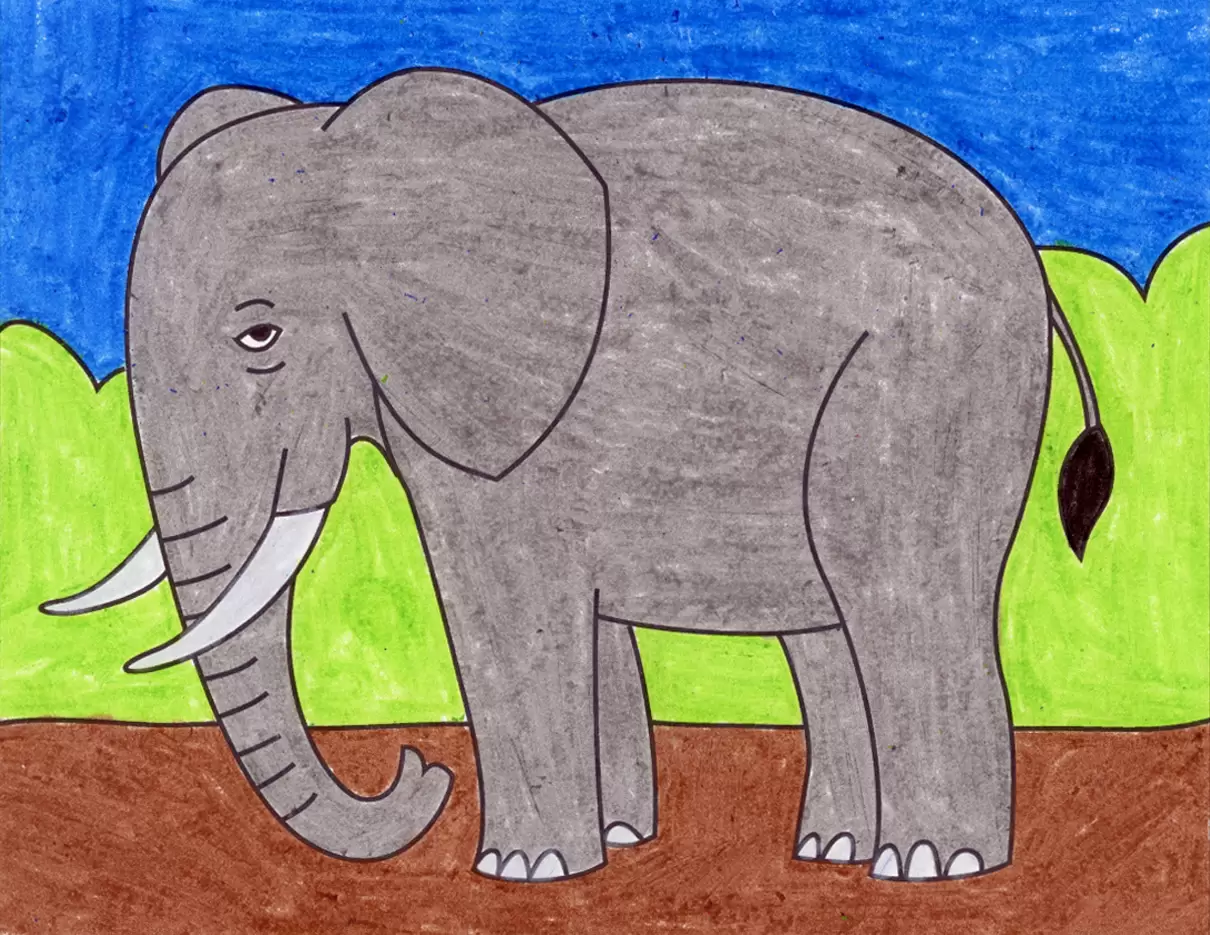 Elephant Tutorial Video
Now students can easily learn how to draw an elephant for kids with a bit more realism. This makes for a good lesson because all the shapes are all pretty simple, but there are a few more details added that make a lot of difference. For instance the back leg is larger than the front, so the hip line goes further into the body. There are tusks on either side of the trunk, and overlapping lines that need to be erased. Also the two legs on the far side of the animal are just a bit shorter than the front, because they are a bit further away. All those details are easy to draw, yet add up to a pretty realistic elephant drawing.
Subscribe to "The Daily Draw" below to get this instant download!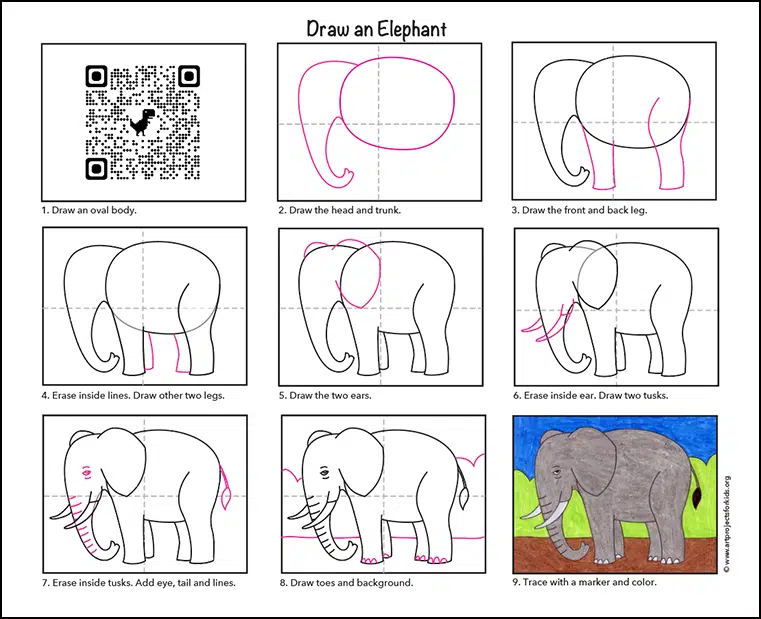 Drawing Paper. This is the good stuff you can buy in bulk for a good price.
Pencils. I like how this brand always makes nice dark lines.
Black Marker. A permanent marker will give you a dark black color.
Note: All of the above are Amazon affiliate links.
Time Lapse Drawing
Elephant Coloring Page
Save me to your Pinterest Board!
Watercolor Resist Elephant Tutorial
Step by Step Tutorial
Time needed: 45 minutes
Draw an Elephant Step by Step for Kids
Make guidelines. Draw an oval body.

Add the head and trunk.

Add a front and back leg.

Erase lines. Add legs from other side.

Draw two ears.

Erase lines inside ear. Add two tusks.

Erase inside tusks. Add trunk lines, eye and tail.

Draw toes and a background.

Trace with a marker and color.
Draw a Really Easy Elephant
If you'd like to have younger elementary students learn how to draw an easy elephant, then give this tutorial a try. It fills the paper and is made from some simple shapes that happen to fall right on the guide lines. Use it with crayons, or get fancy with a watercolor resist painting, like the one that is shown below. Either way, simple drawing projects are often the perfect starting point to getting much more creative with the art supplies. This one has actually helped one of my students win a city-wide art show years ago!
Use the Button below to download this tutorial
More Fun Animals to Draw