If you can draw an oval, curves and triangles, then you can learn how to draw a tiger face.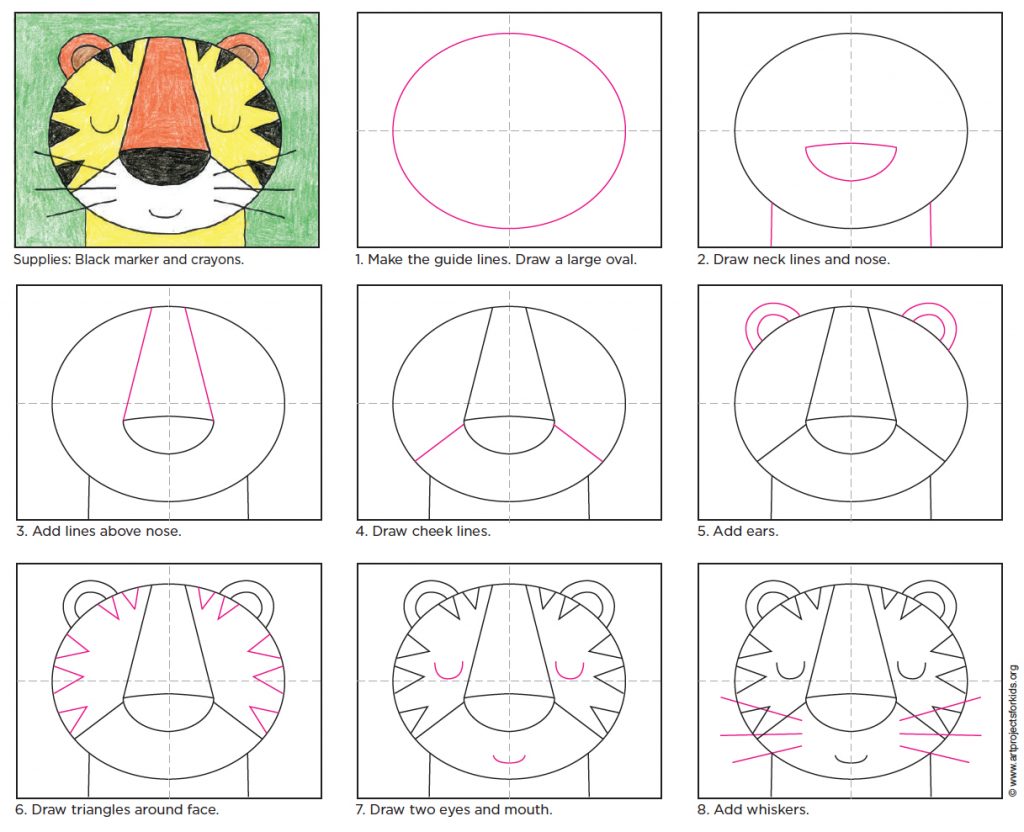 This cute tiger is composed of some simple shapes that even most kinders are familiar with. By keeping drawing projects simple and symmetrical, they will support the confidence of children as they learn to draw and explore more of their abilities.
If you like this tutorial, I have 200 more just like it in my "How to Draw" ebook in my PDF Shop. Just click on the link or binder to learn more.
MATERIALS
Drawing paper
Pencil
Marker or Crayons
DIRECTIONS
PREP: Draw or print guidelines on drawing paper. You could also fold the paper twice to get creases for guides.
Draw the tiger face in pencil, according to the tutorial.
Trace the drawing with a black marker.
Color the drawing with crayons.
Save
Save
Save
Save
Save
Save
Save
Save
Save