Easy Tiger Drawing for Kids Tutorial and Tiger Coloring Page
Below you'll find a step-by-step easy Tiger drawing for Kids tutorial and a Tiger Coloring Page. The big simple shapes make it easy for artists of all ages to draw.
Easy Tiger Drawing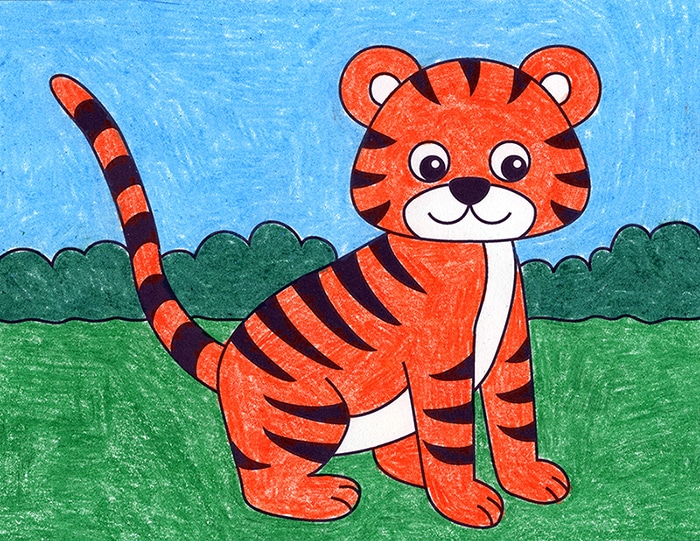 Lessons that share an easy tiger drawing for kids are fun, but they can also bring about more awareness of these amazing animals, and how they need our support. Even though they are known as the largest among the cat family, they are also considered one of the world's most threatened animals species.
According to the World Wildlife Fund (WWF), the number of tigers has already decreased by 95% and the percent survival of tigers in the regions they resided ten years ago has reduced by 40%. There are many reasons why this happening, including climate change and illegal poaching.
There are about 3,900 tigers that still live in the wild, but more effort is still needed to preserved this species. Drawing one in its habit is a good way to bring about awareness to their plight.
Use the Button below to Download a PDF Tutorial
Easy Tiger Coloring Page
Materials to draw an Easy Tiger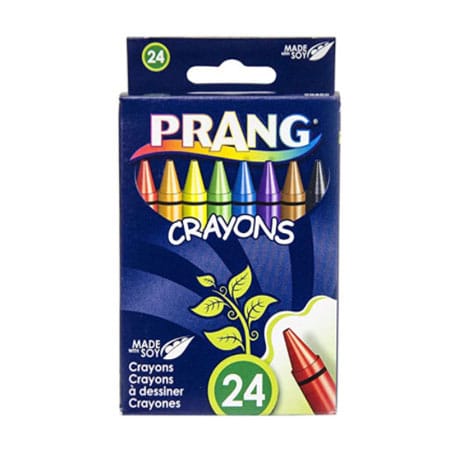 Step by Step Directions for a Tiger Drawing
Time needed: 35 minutes.
How to Draw an Easy Tiger
Start with a sideways oval for the body.

Add a round shape on top for the head.

Add the face and ears to the head.

Draw the front two legs

Add the back two legs and tail.

Erase the inside gray lines.

Add triangles to the body and face.

Draw the chest lines, tail stripes and bushes.

Trace with marker and color.
More Animal Drawing Projects