Below you'll find an easy step-by-step tutorial for how to draw a Lion for Kids and a Lion Coloring Page.
This How to draw a Lion for Kids tutorial has my favorite combination of features — a simple symmetrical face, and a sideways body. The easy face helps everyone get off to a good start, with its simple matching features, while the profile body helps students see the front and back legs and tail of the lion.
He's the perfect project for when your students still enjoy the cuteness of a simplified lion, but don't need something realistic just yet. That can come a bit later. In fact, when they are ready, I have one you can see HERE.
Use the Button below to Download a PDF Tutorial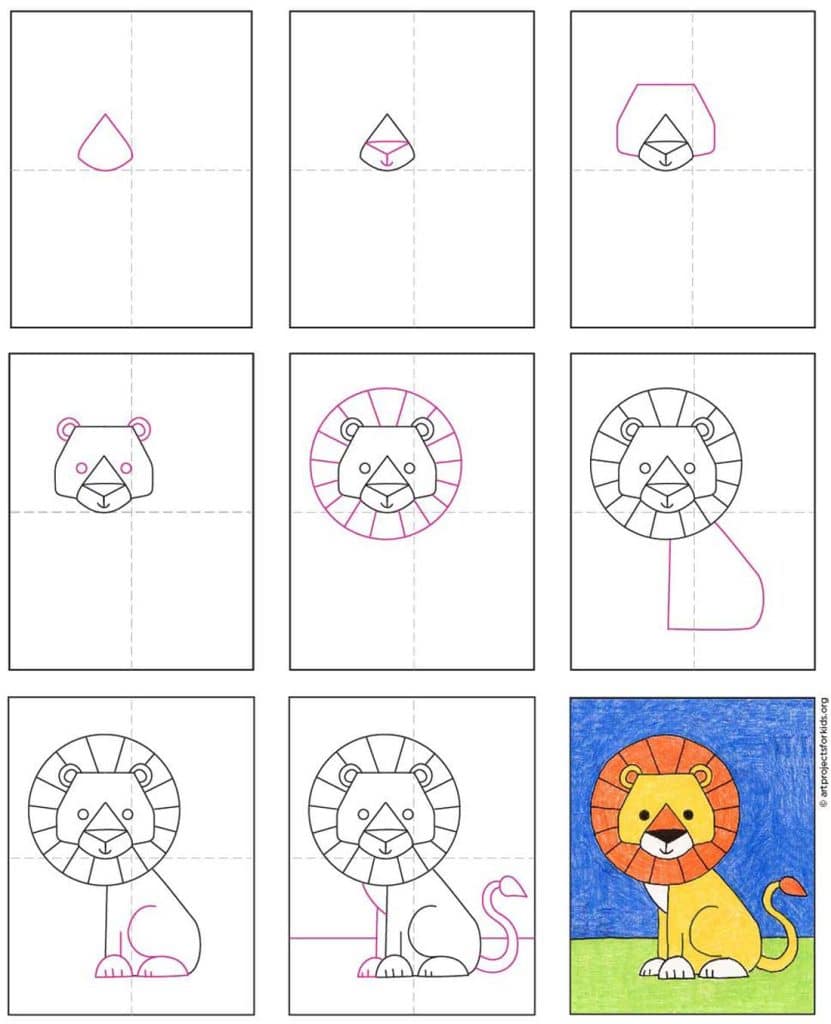 Easy Lion Coloring Page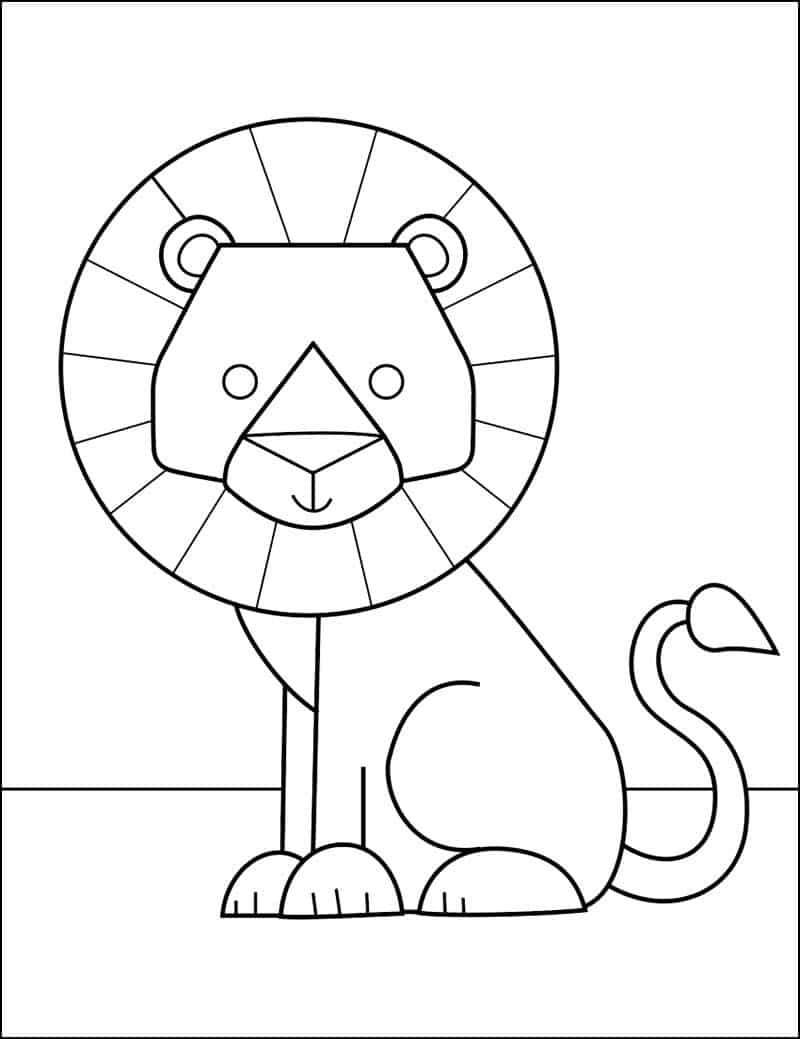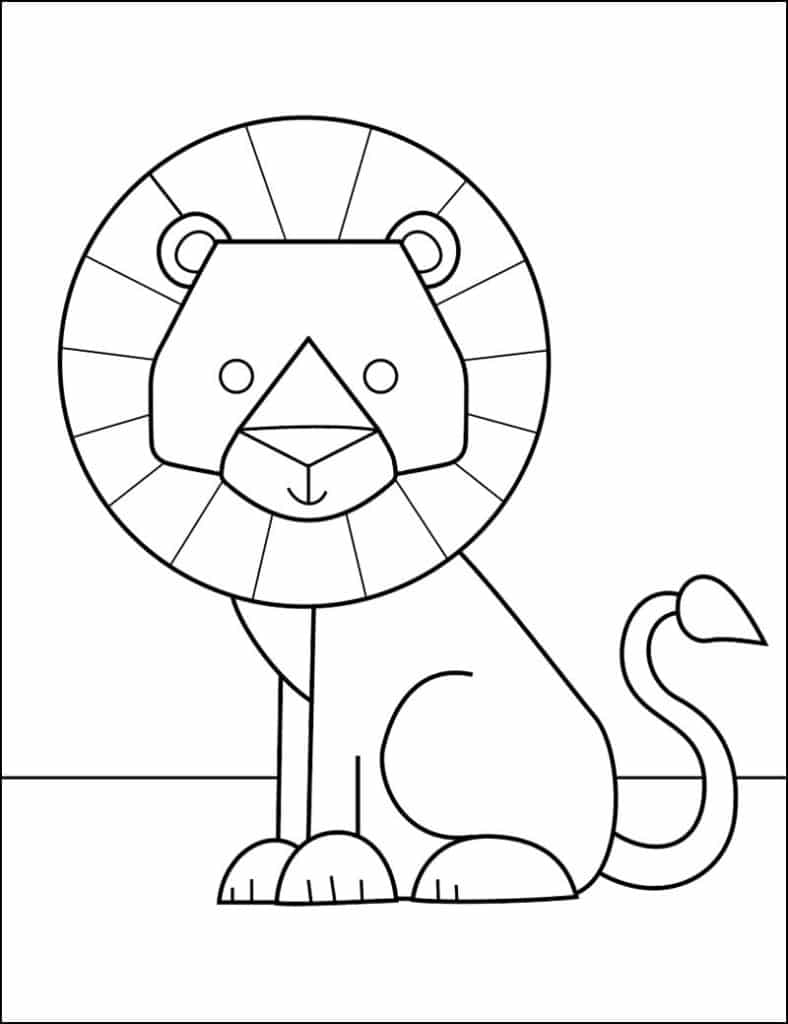 Easy Lion Tracing Page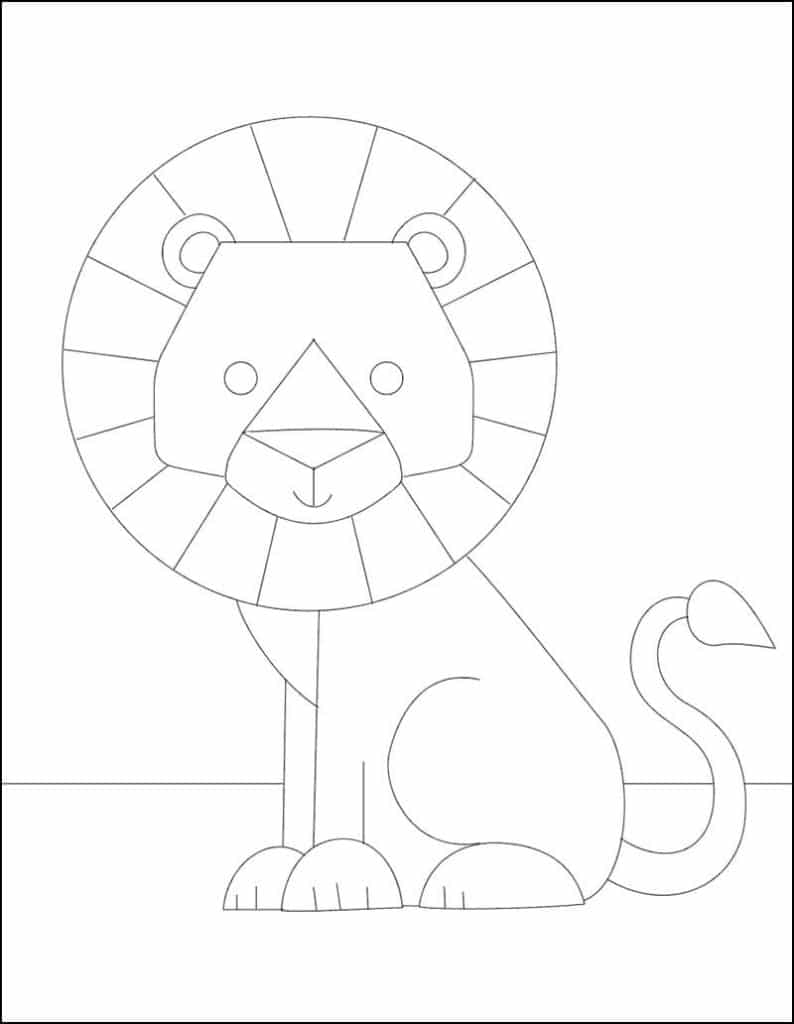 Materials to draw an Easy Lion
Drawing Paper. This is the good stuff you can buy in bulk for a good price.
Pencils. Don't waste your money on the cheapest brand. These make nice dark lines.
Black Marker. The perfect medium size tip marker for tracing.
Crayons. I like this non-toxic brand that is made from beeswax, not petroleum by-products.
Note: All of the above are Amazon affiliate links.
Step by Step Directions for an Easy Lion Drawing
Time needed: 45 minutes.
How to draw a Lion for Kids
Start with a triangle like shape.

Add a nose and mouth inside.

Draw a head around it.

Add eyes and ears.

Draw circle mane and radial lines.

Start the body.

Add the feet and leg lines.

Add the chest, leg and tail.

Trace with a marker and color.
Save me to your Pinterest Board!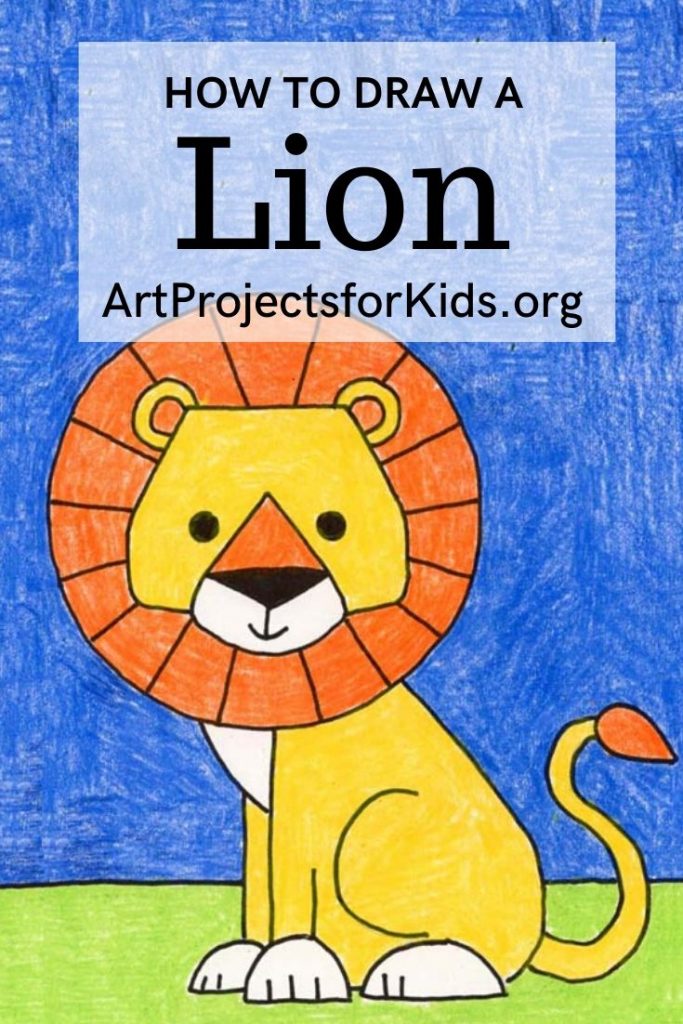 More fun Animal Drawing Projects