Look no further to get some fall drawing ideas. This step by step tutorial will show you how to make this pretty composition.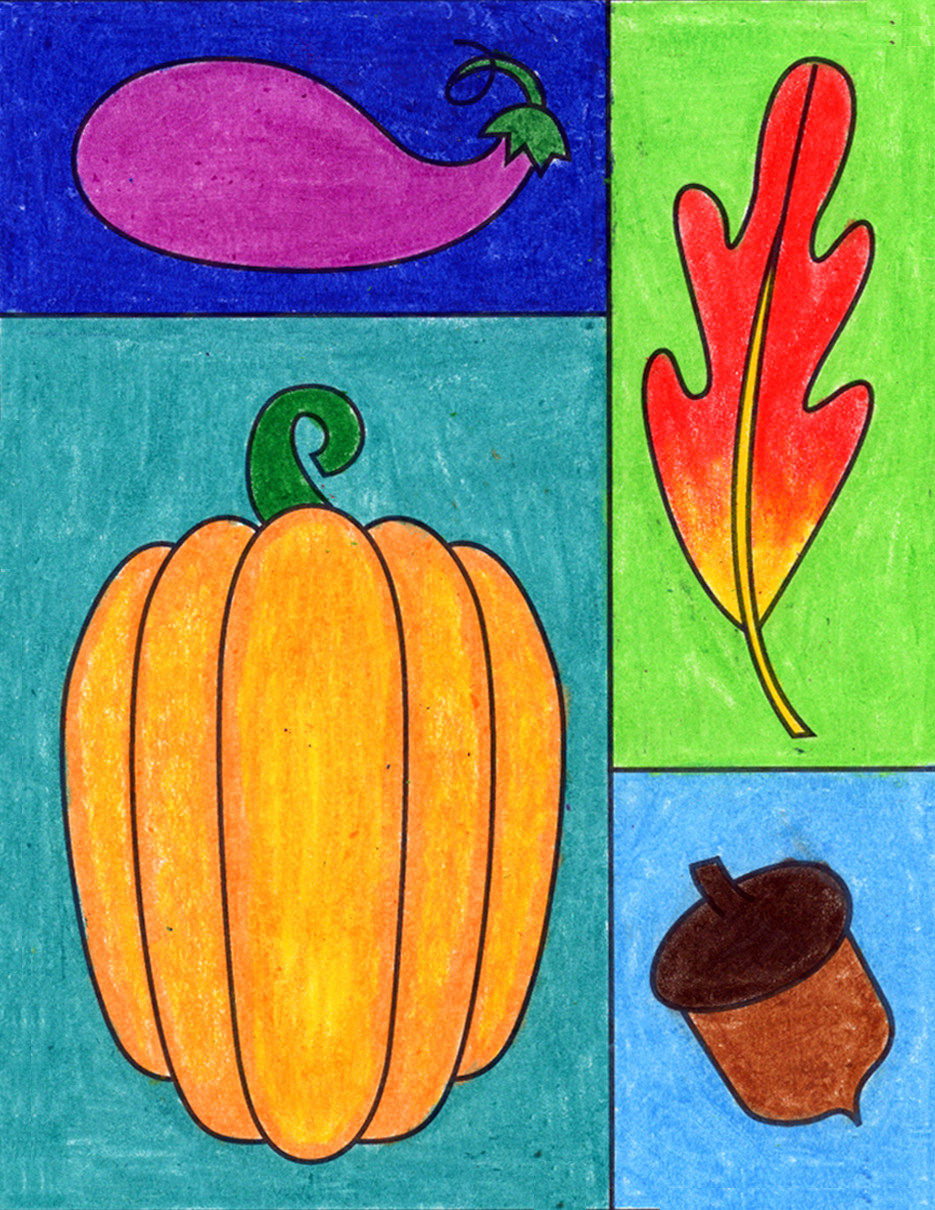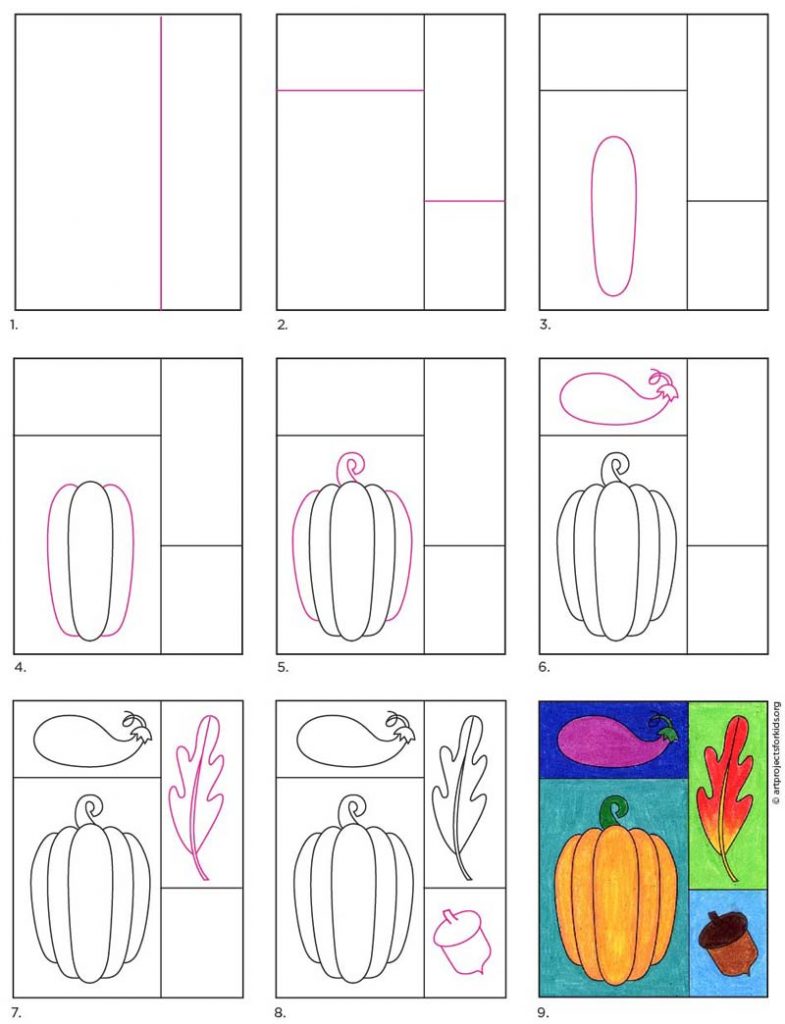 Students can make a simple fall drawing project that adds a little bit of math to their art lesson.
This project starts by making a grid that can be ESTIMATED to break the page into thirds. The first vertical line starts about two thirds of the way across, and the two horizontal ones about a third down and up. It just so happens that the fall shapes will fit nicely into the boxes created, and is guaranteed to have a nice BALANCE (Principle of Design) when complete.
Young students might do best by just concentrating on drawing the shapes, but those looking for more of a challenge could try to add some shading too. That pumpkin is just begging to have some yellow highlights with orange shadows.
MATERIALS
Drawing paper
Black marker
Crayons
DIRECTIONS
Time needed: 45 minutes.
Draw a Fall Grid
Draw vertical line about 2/3 across.

Add two horizontal lines.

Start the pumpkin center.

Add smaller sections to the side.

Draw two smaller sections, stem.

Draw an eggplant laying down.

Draw an oak leaf standing up.

Add a small acorn in the corner.

Trace with marker and color.
More Fall Projects