Easy How to Draw a Prairie Dog Tutorial and Prairie Dog Coloring Page
Below you'll find an easy step-by-step tutorial for how to draw a Prairie Dog and a Prairie Dog Coloring Page. They do have some of the cutest faces around!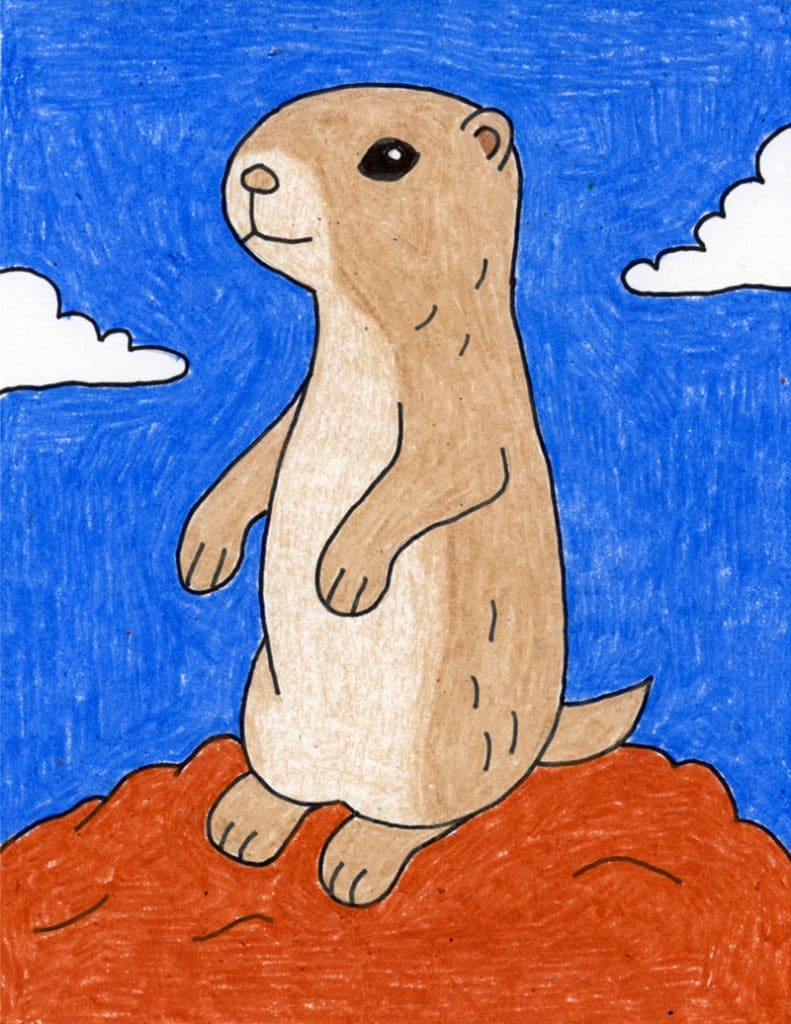 Here's an easy way to learn how to draw a prairie dog, which is pretty much a cousin of the squirrel that might be found in your back yard. Their heads look a lot alike, that's for sure.
This step by step tutorial shows how to draw a pose that is called a three quarter view. It's when someone or something is turned just a bit to one side. Many portraits are drawn that way, so I guess you could say this is one way to draw a portrait of a prairie dog!
For the best results, point out to your students that these animals, much like squirrels, have a lighter colored belly. A good plan to create that is to have them color harder on the right side of the body, to get a darker shade of their brown color.
Use the Button below to Download a PDF Tutorial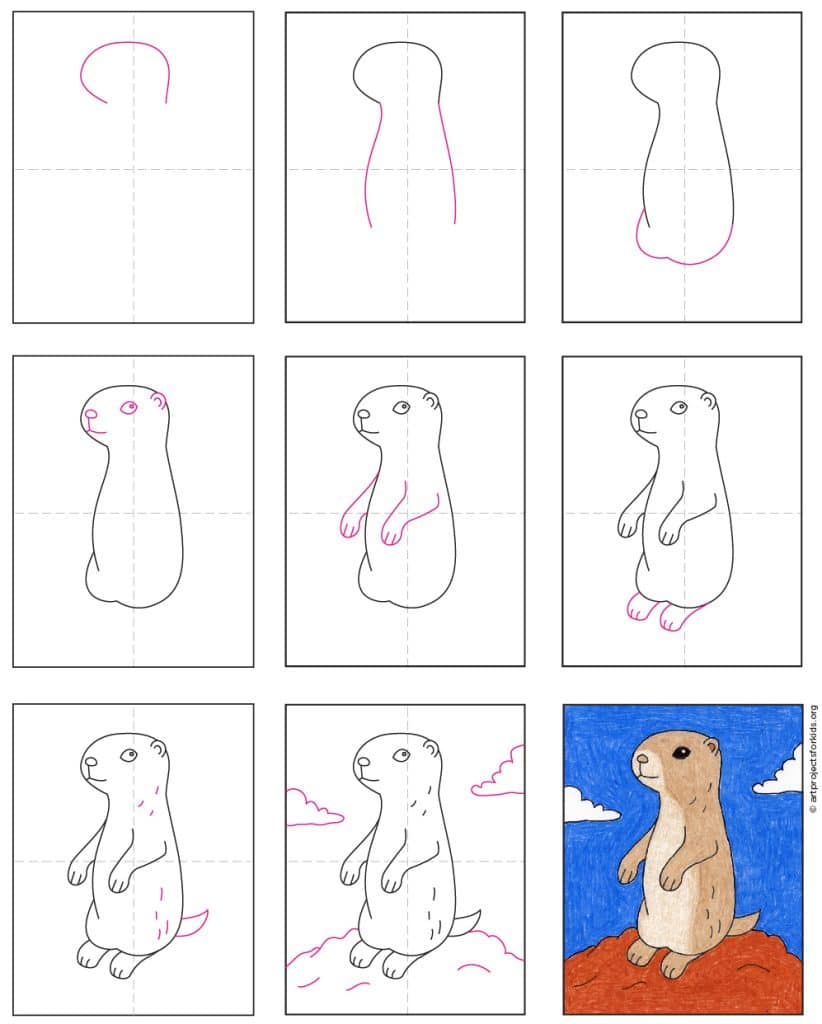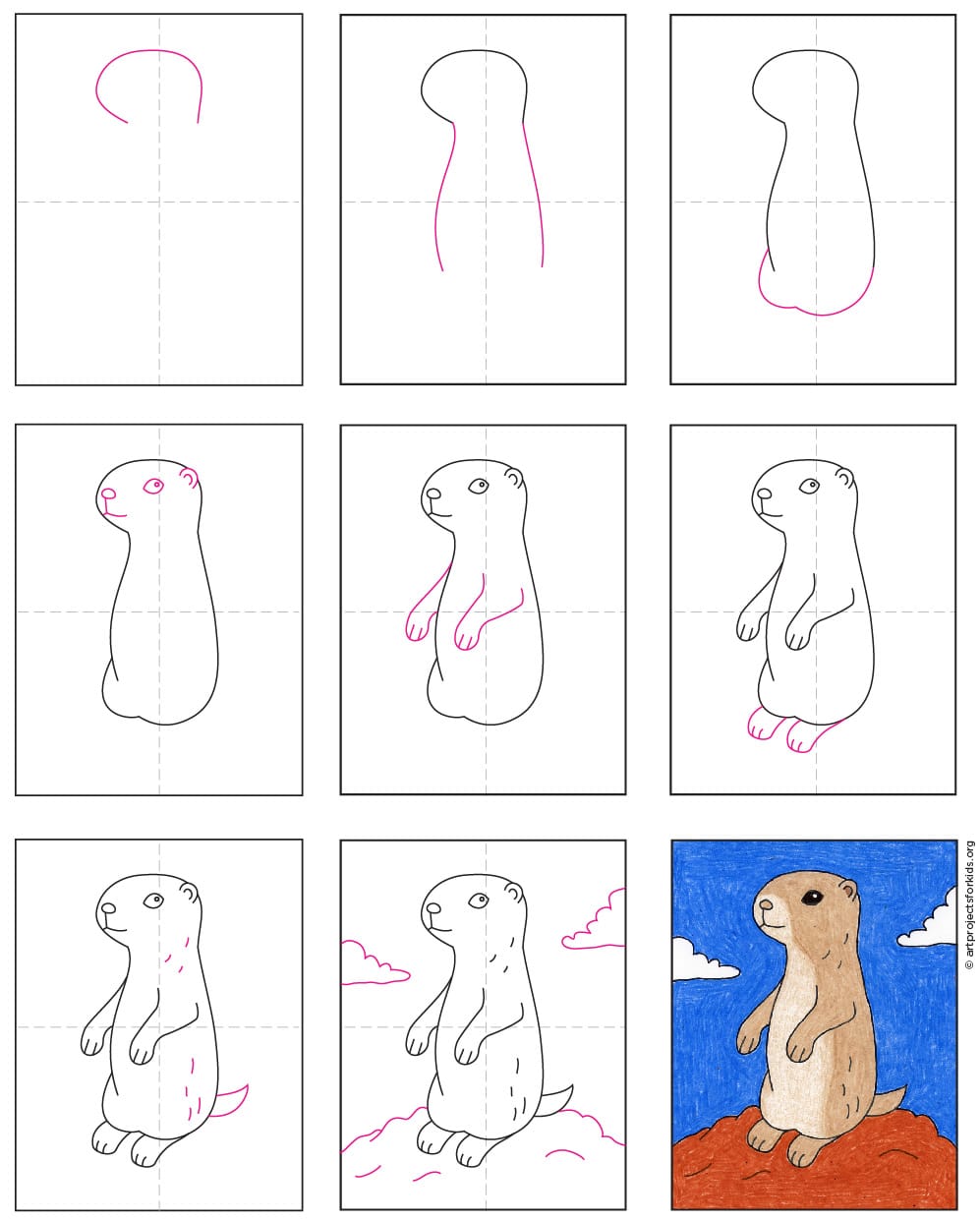 Prairie Dog Coloring Page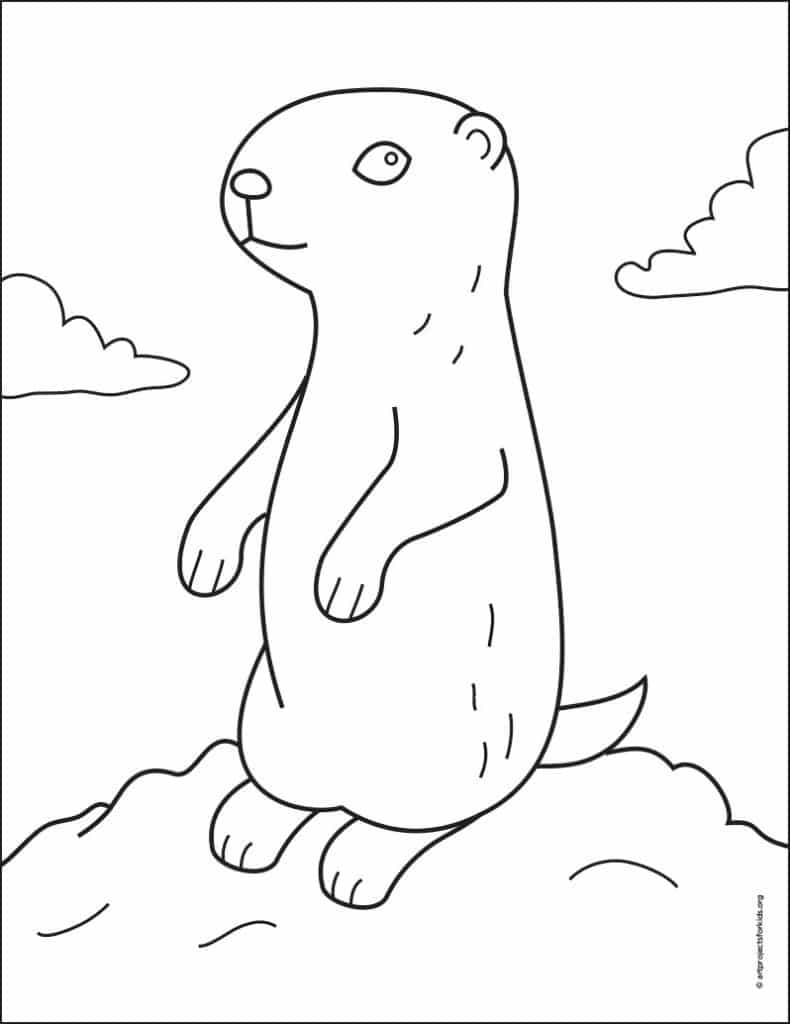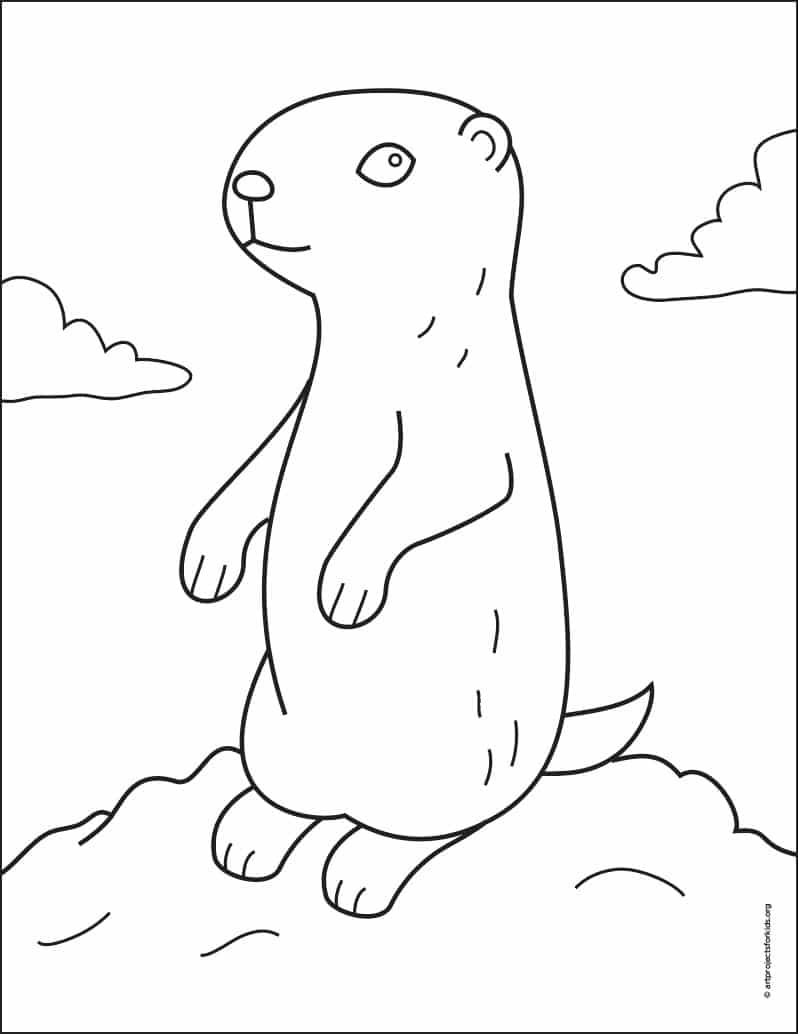 Prairie Dog Tracing Page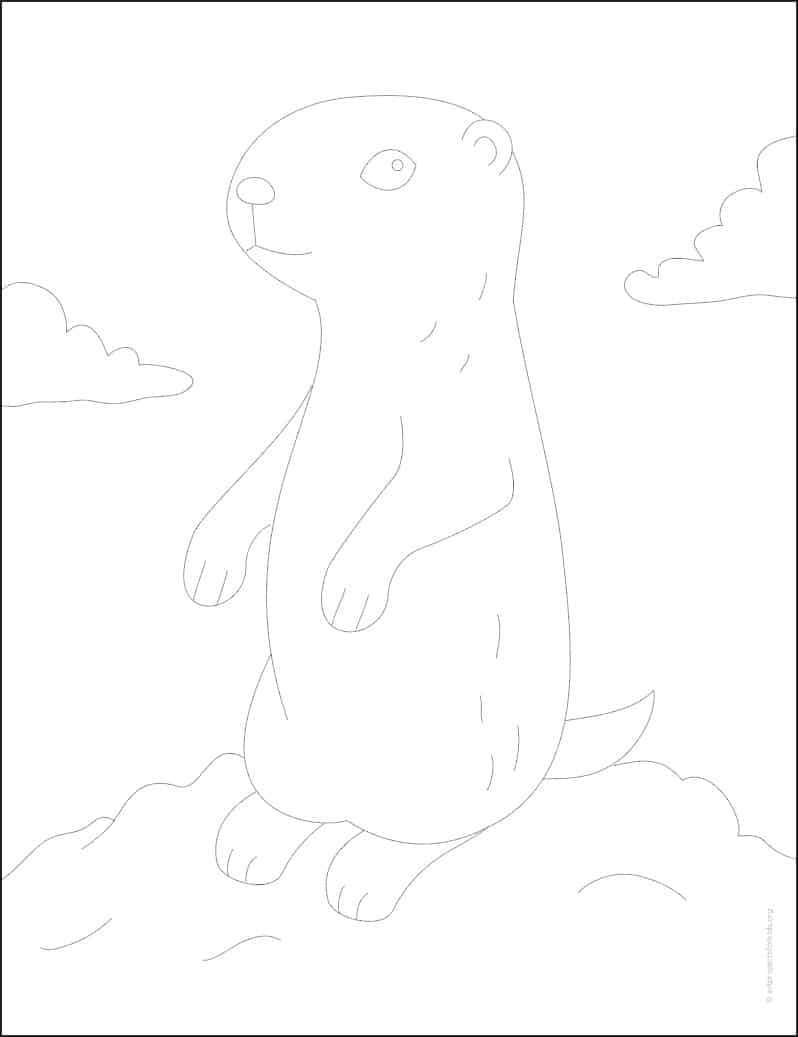 Materials to draw a Prairie Dog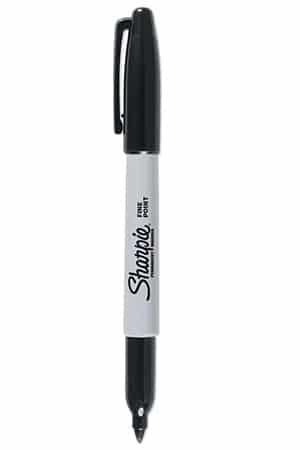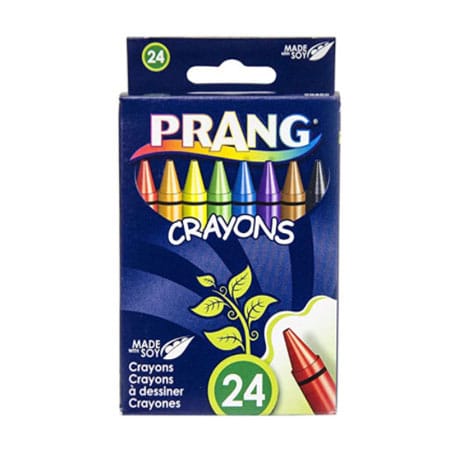 Step by Step Directions for a Prairie Dog Drawing
Time needed: 45 minutes.
How to draw a Prairie Dog Easy
Draw the top of the head.

Continue the body below.

Add the bottom belly lines.

Draw the mouth, eye and ear.

Add two arms.

Draw two feet underneath.

Add a tail and some fur lines.

Finish with a hill and a sky.

Trace with a marker and color.
Save me to your Pinterest Board
More fun Animal Drawing Projects