Learn how to draw a squirrel with this simple side view, so you can see all of his trademark fluffy tail. A simple step by step tutorial will show you how.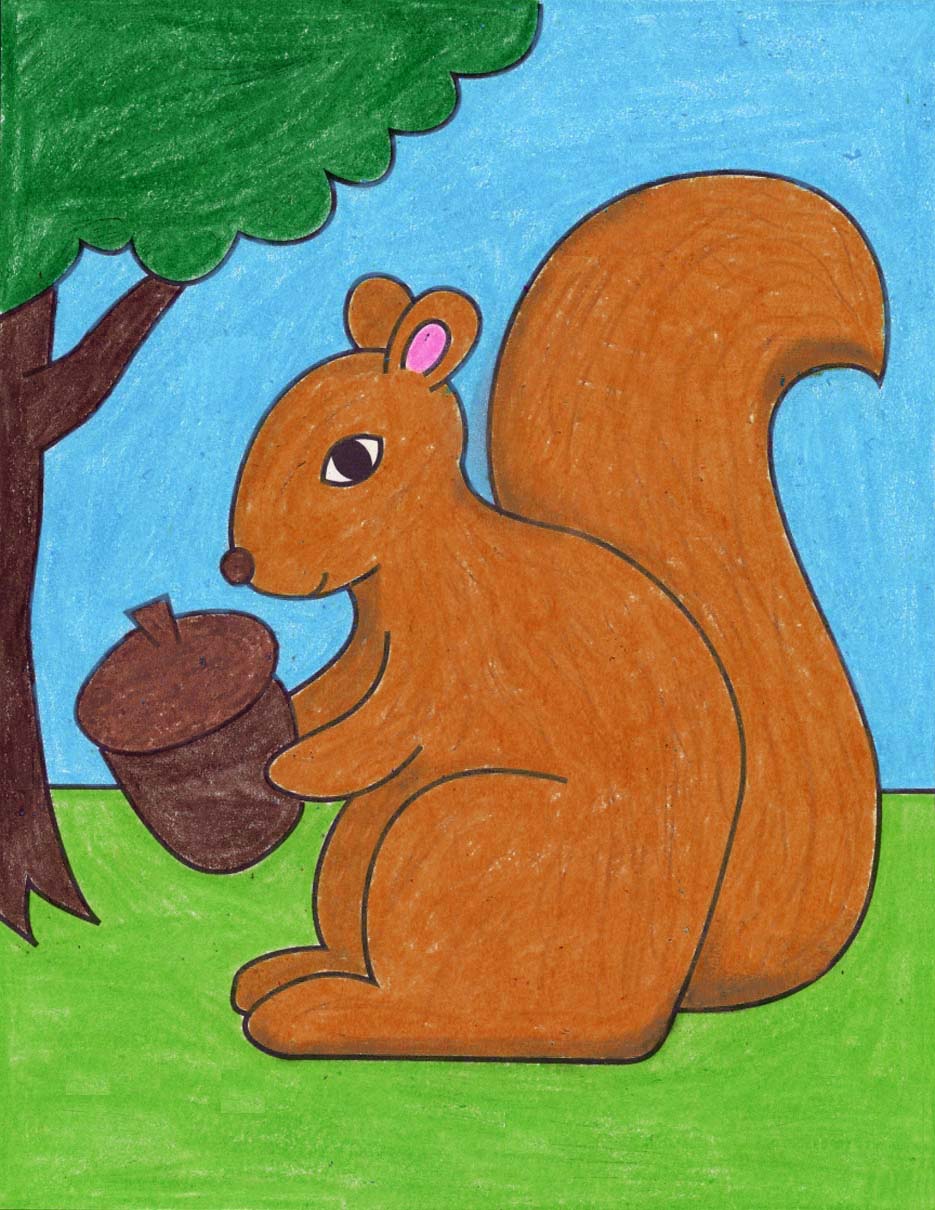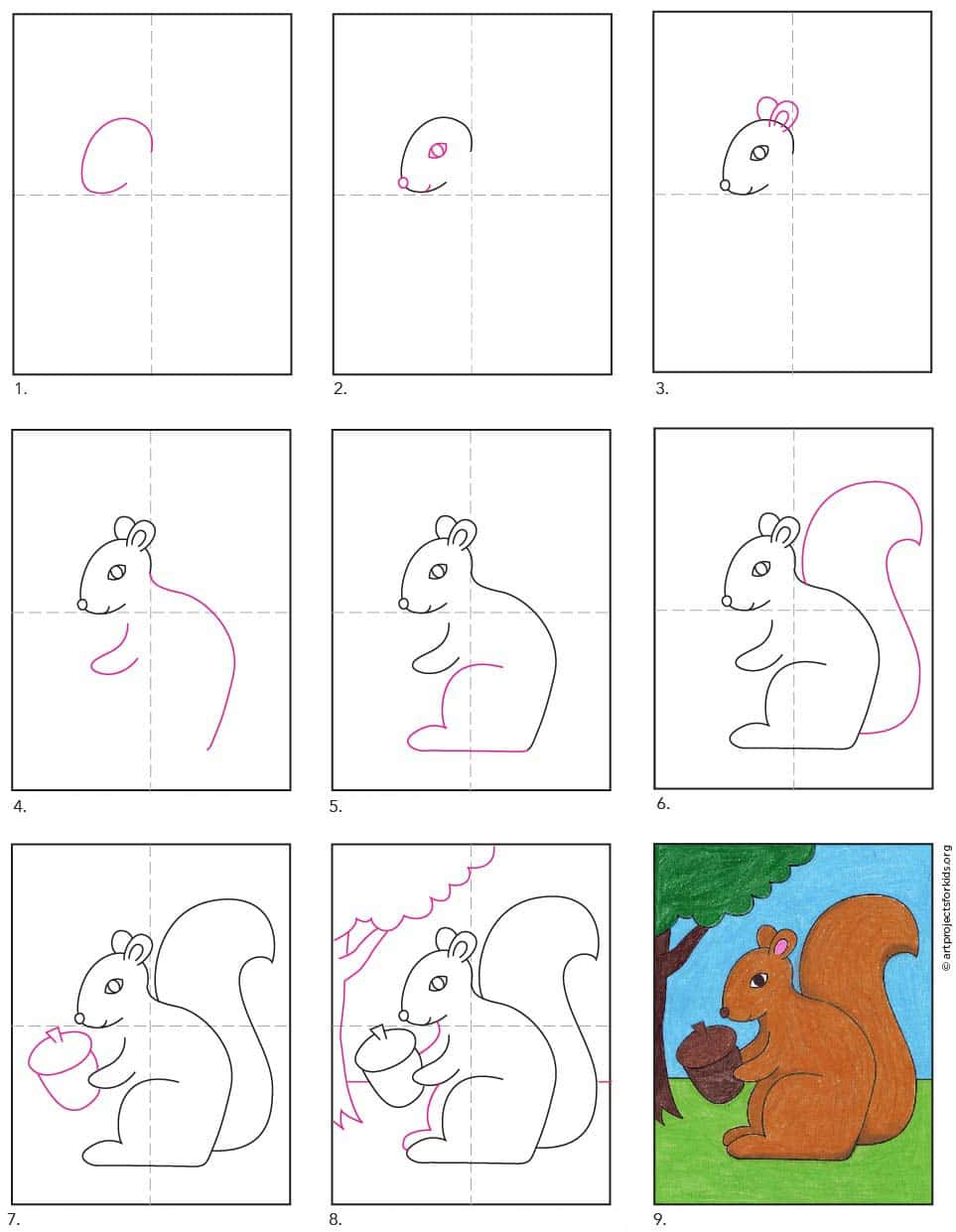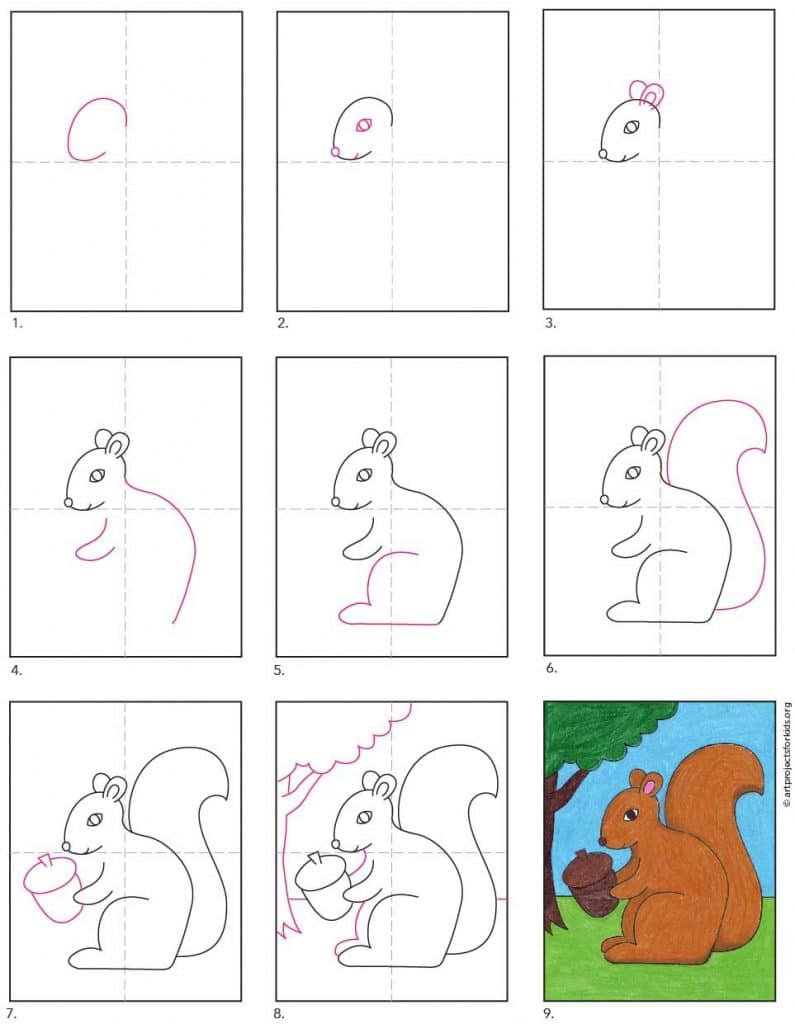 When it comes to drawing squirrels, there are lots of tutorials out there that are either super cartoon-like, or super realistic. The cartoon versions don't really teach students about their slender and graceful bodies, and yet the more advanced versions aren't really appropriate either. Especially for elementary school.
This tutorial focuses more on getting the shape of the head and legs and tail right, and not so much about tiny details of their claws. That's more than enough to take on when you are just learning how to draw.
MATERIALS
Drawing paper
Black marker
Crayons
DIRECTIONS
Time needed: 30 minutes.
Learn How to Draw a Squirrel
Start the head.

Draw the eyes, nose and mouth.

Add the ears.

Erase inside ear, start back and arm.

Finish bottom of leg.

Add the tail.

Draw the acorn in the paws.

Draw back arm, leg and background.

Trace with marker and color.
More Fun Animal Drawings