Learn how to draw a Ghost with this easy step by step tutorial. A few extra details will make him look a bit more real.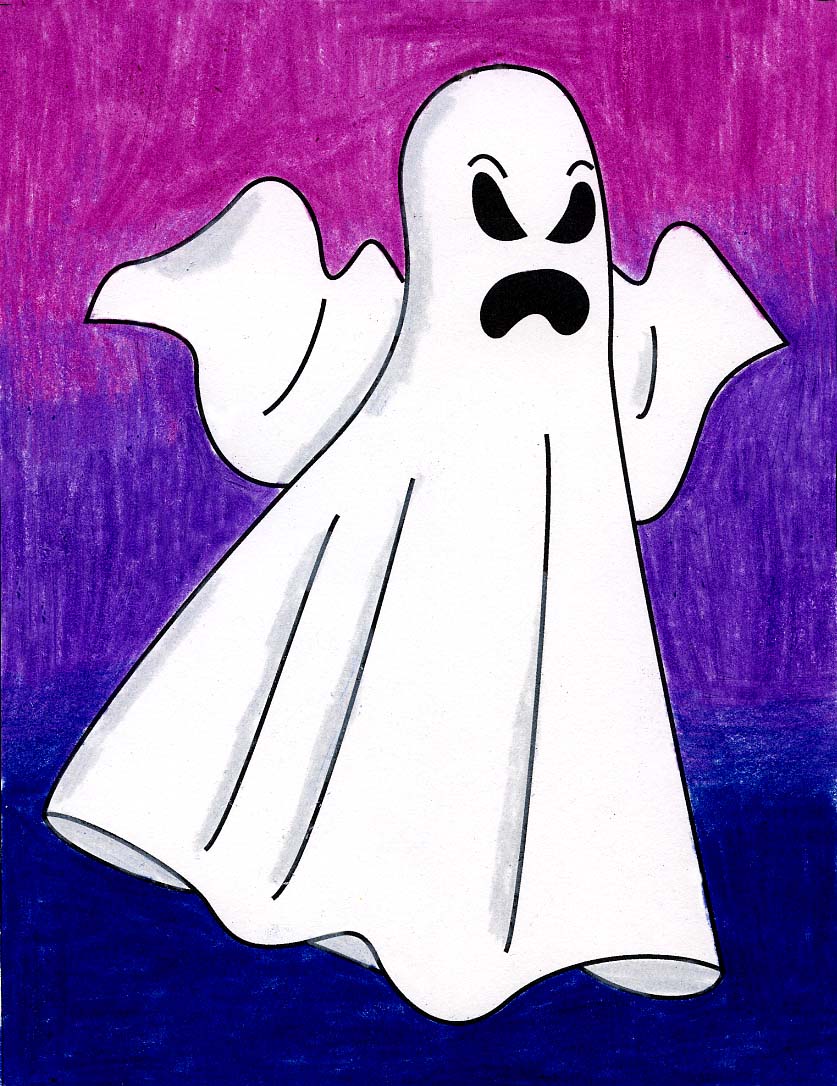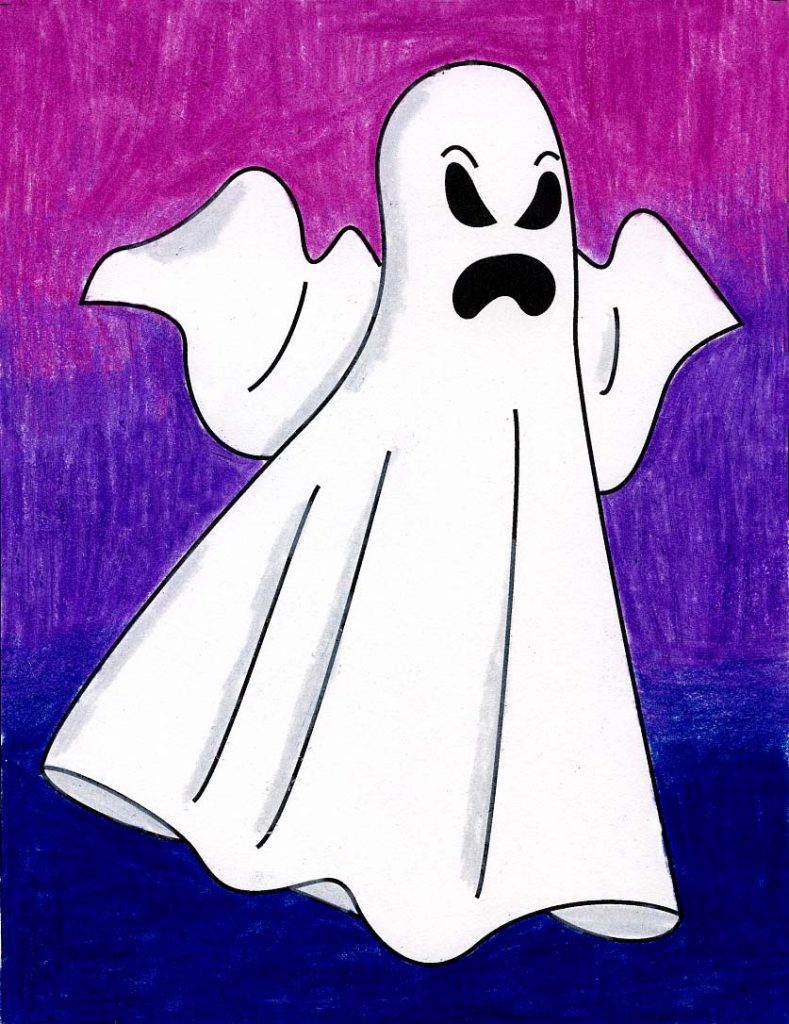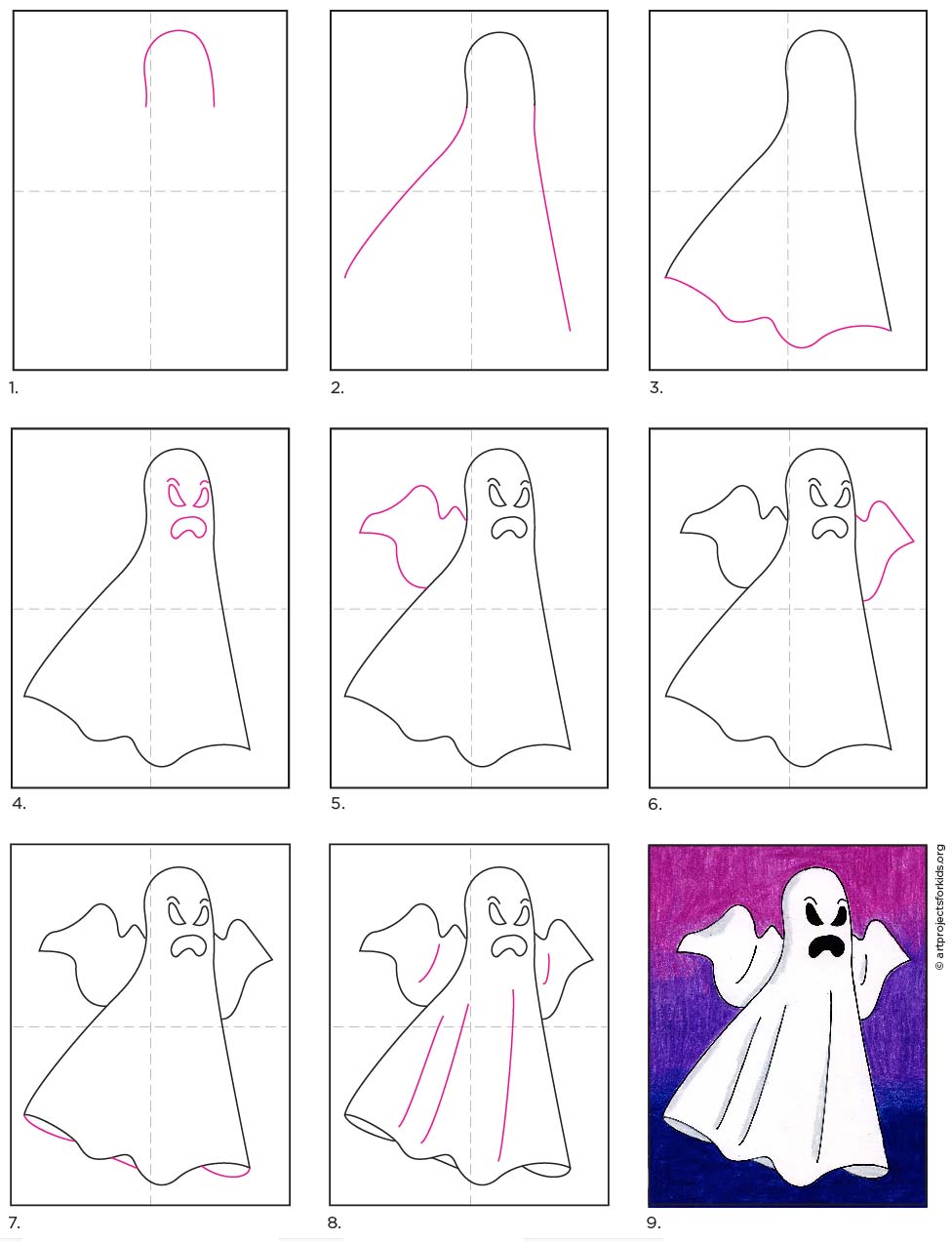 All young students most likely learn how to draw a ghost the same way – as in the super simple Pac Man style one with a simple curved head and zig zag bottom. But here's an example of how a few more details can make your ghost have so much more personality, and spookiness, if that is what you are going for.
Draw the face with the simple eyes and mouth, but add some brows and curves to make them a bit more angry. Then add some draped arms on the side, dimension in the hem, and extra folds, and your ghost starts to look 3D, instead of like a cut out flat shape. See how easy that was?
MATERIALS
Drawing paper
Black marker
Crayons
DIRECTIONS
Time needed: 30 minutes.
How to Draw a Ghost
Start the head.

Continue with the sides.

Draw a curvy bottom.

Add a scary face.

Draw one draped arm.

Add the other draped arm.

Add curvy lines to the bottom.

Draw some fold lines.

Trace with a marker and color.