Learn how to draw Halloween Things with this simple collection of ideas. Great for when the project has to be quick and easy!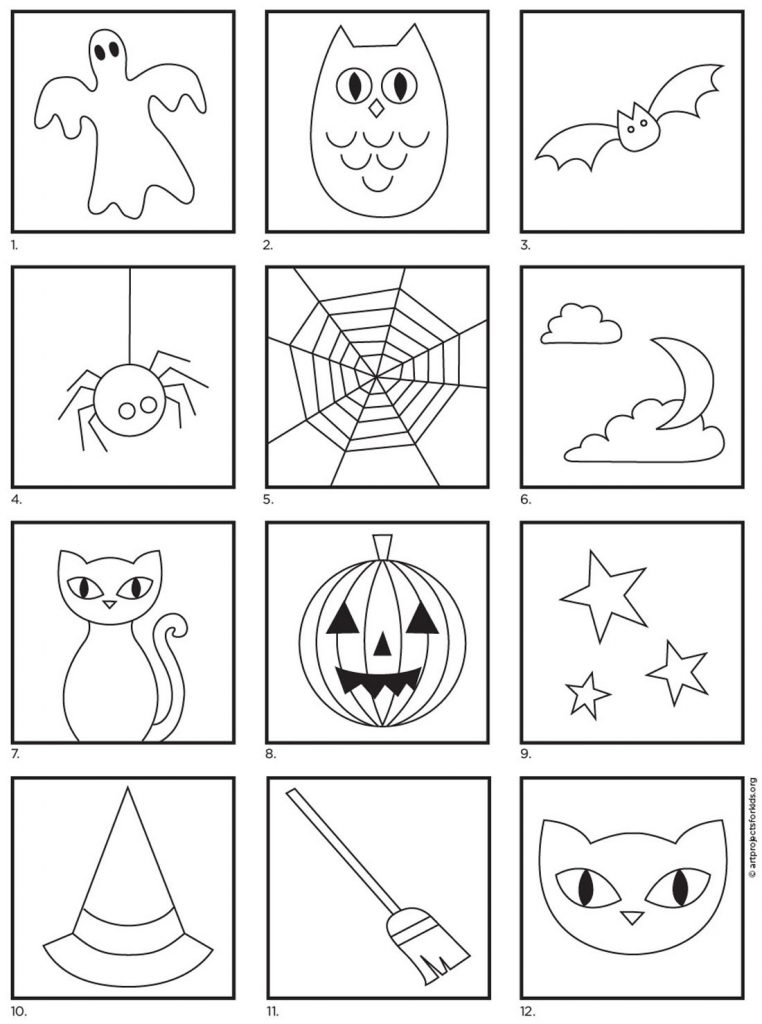 Sometimes you just need a refresher course on how to draw some simple Halloween stuff. Like when you want to add a doodle to an envelope, or draw fun stuff to your whiteboard, or who knows … even decorate cookies. Hint: Go with spiderwebs, they are easy and always look cool.
On the other hand, maybe your day got turned upside down and now your students have about 20 minutes for a quickie class. Or, they just completed a tough test, and would love a fun early finisher project.
In that case, this tutorial might be just the ticket. Use it as you see fit, OR, tell your students they need to make up their own project. And if they think up something brilliant, please let me know. I love sharing student art at the end of blogs posts!
MATERIALS
Drawing paper
Black marker
Crayons
DIRECTIONS
Time needed: 45 minutes.
How to Draw Halloween Things
Ghost

Owl

Bat

Spider

Spider Web

Moon and Clouds

Cat

Pumpkin

Stars

Witch Hat

Broom

Cat Face