Make easy Halloween drawings with this fun Frankenstein meets Picasso project. Art history meets pop culture.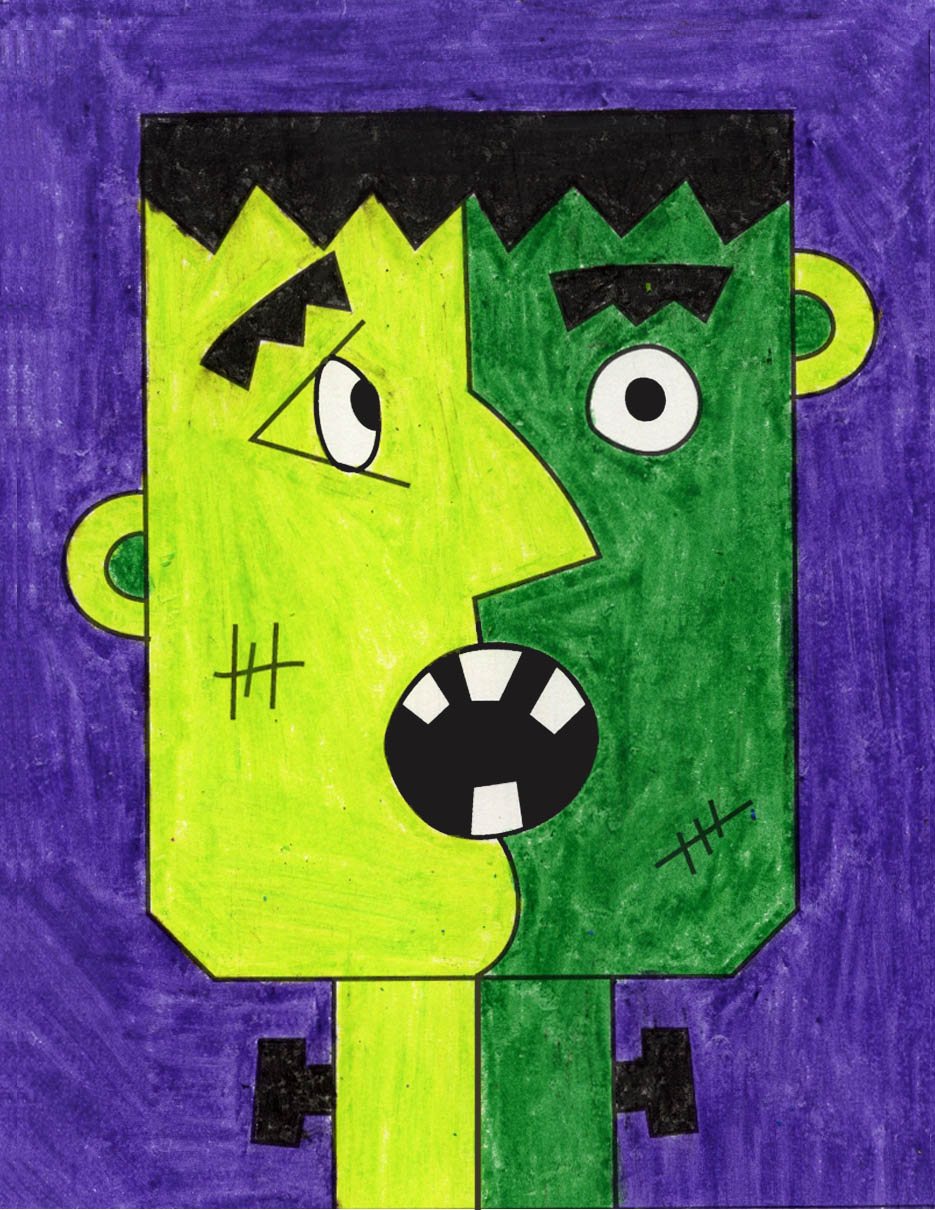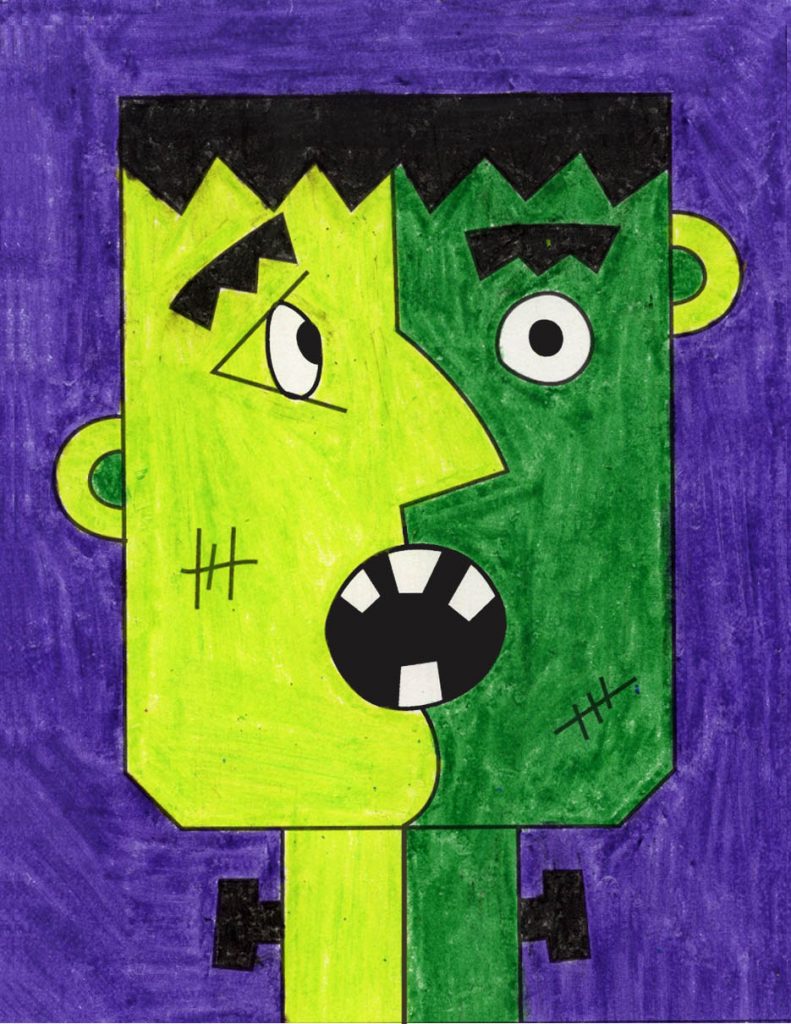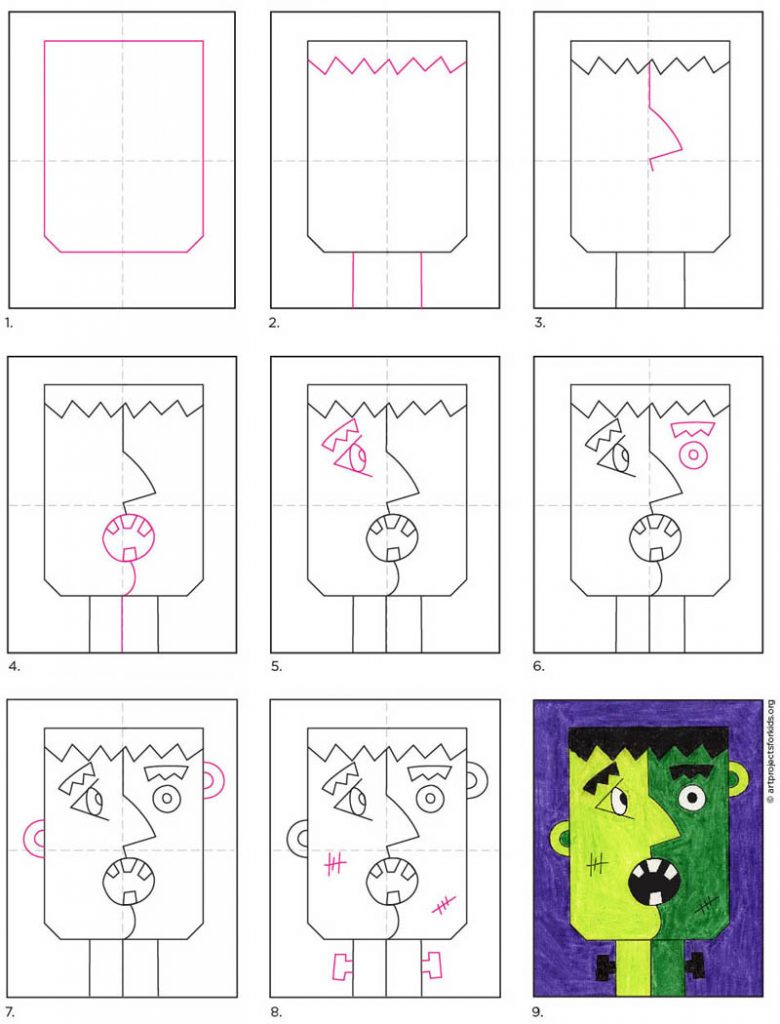 Have your Halloween drawing project do double duty by adding a little lesson in cubism to the mix. The result might be an extra creative-looking portrait of Frankenstein (or Frankenstein's monster, if you like to be precise).
As a quick refresher, Cubism was an art movement that began in the early 1900s by Pablo Picasso and Georges Braque. It aimed to show all of the possible viewpoints of a person or an object all at once.
Given that Frankenstein was also pieced together, making a cubist version of his face with a profile and front view, just kind of makes sense. It's a fun Halloween drawing project that gives a nod to the season, and to art history.
MATERIALS
Drawing paper
Black marker
Crayons
DIRECTIONS
Time needed: 30 minutes.
How to Draw Frankenstein Meets Picasso
Draw the outer face shape.

Add a zig-zag line for the hair.

Start the profile with the nose.

Add mouth, chin and neck line.

Draw the side view of the eye.

Add the front view of other eye.

Draw two mismatched ears.

Add bolts on neck and stitch lines.

Trace with marker and color.
More Halloween Projects