Learn how to draw a superhero with some basic shapes, and then you can mix and match to make your own customized self portrait.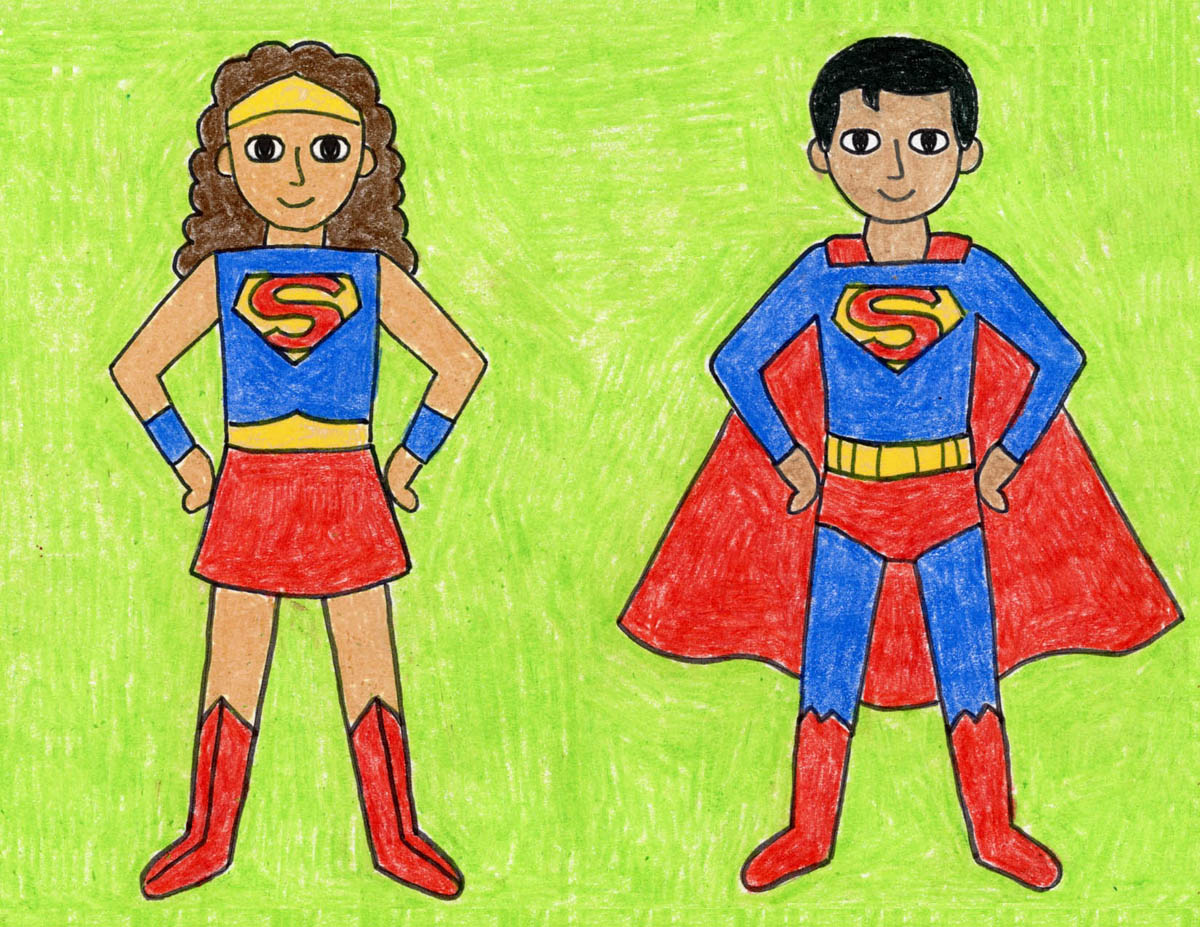 One of the really good things about drawing a superhero these days, is that there are so many classic models to get inspired by. From the obvious Superman and Wonder Woman, and all the spinoffs that came before and after, a superhero can be as varied as say … all their super powers.
This tutorial gives both boys and girls some basic shapes to start with, but hopefully inspires some mixing and matching of their own. Add a cape, adjust a skirt, change the monogram, or change the colors. Try using this tutorial as a starting point, instead of an end, and see what kind of new superhero they can dream up.
MATERIALS
Drawing paper
Black marker
Crayons
DIRECTIONS
Time needed: 45 minutes.
How to draw a Superhero
Draw a Superhero Girl

Draw a Superhero Boy
More Superhero Drawings